Getting married in spring gives you so much choice about what to draw inspiration from. You can use pastel colors to reflect the warmer days or delicate flowers that are starting to appear after a long winter.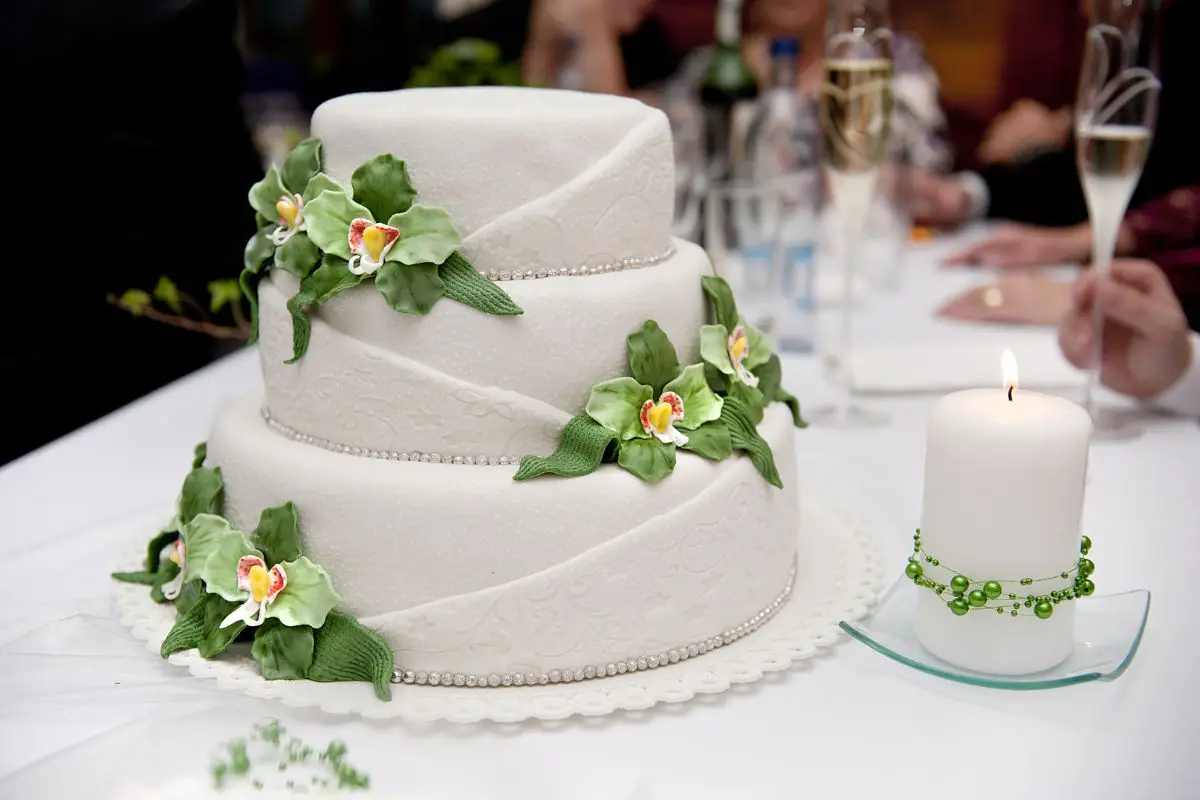 These are beautiful themes that you can also incorporate into your wedding cake. Spring is a time of soft freshness and this has inspired us to find 7 best spring wedding cake recipe ideas for your special day(see also: 18 Best Naked Wedding Cake Recipe Ideas For Your Special Day). 
Perfect for a spring wedding, this lemon and raspberry cake can be made as a 10 inch cake or if you have a lot of guests it can be made into a larger 3-tiered version.
For the lemon flavoring, the sponge mixture includes some lemon zest and juice. Brush some  lemon juice and St Germain elderflower liqueur into the sponge layers until they are lightly soaked in these flavors.
Spread a layer of raspberry jam between the sponge tiers and cover the whole cake with vanilla buttercream. For a spring wedding cake you can decorate with fresh flowers, but faux or sugar flowers would work equally well. 
This cake is like a blank canvas for you to express your own style. Add whatever you like to make this your own unique spring wedding cake.
Go soft and delicate or big and bold with spring decorations, whichever best describes you and your personality. 
Assemble each tier of the larger version on a cake round of corresponding size to make assembly easier.  You can pipe small pearls around the base of each tier to cover the cake rounds. 
Chill the cake until it is ready to be served, but you should take it out and leave it at room temperature for several hours before serving. Make sure to transport in a cool vehicle. 
Although this is a simple cake, you can decorate it with pastel colored flowers and greenery to turn it into a spring wedding cake. This vanilla flavored sponge cake takes 90 minutes to make and needs to be rested for 120 minutes. 
If you are making this well in advance of the wedding, the baked sponges can be stored in the refrigerator for up to 5 days or in the freezer for 2 weeks. 
Before assembling the cake, you will need to slice off a thin layer to create a level surface for each tier. Spread some buttercream onto the base cake board to hold the bottom tier then apply a thin layer of jam and place the next sponge on top. 
Add buttercream to the next layer and continue like this until all the layers are in place. Apply a crumb coat to the entire cake and leave to chill in the refrigerator for 30 minutes.
Add the final layer of buttercream and decorate with flowers to match your spring wedding palette. 
Spring weddings are all about freshness and nothing is fresher than a lemon flavored cake. Add some white chocolate, and you have a delicious wedding cake for you and your guests to enjoy. This recipe is designed to feed 50 guests. 
There is an abundance of flavor in this cake including lemon curd, white chocolate, cream cheese frosting and lemon and white chocolate mousse.
The cake itself is an orange buttermilk flavor and there is an optional berry compote included in the recipe. 
You can decorate this cake with your own wedding colors and draw inspiration from your wedding bouquet. Delicate flowers such as freesias and pale roses will look wonderful especially if you include some soft shades of green foliage. 
This cake is particularly suitable for a spring wedding cake, with the fresh lemon and orange flavors, the indulgent but light, white chocolate and the gorgeous floral decorations. 
For a romantic but delicate wedding cake this white chocolate and lemon cake will be perfect for your celebration. 
The wonderful thing about this recipe is that not only does it give you a delicious cake but provides you with all the information you need for different sized cakes.
So no matter how many guests you invite you will be able to make enough cake for everyone. 
The recipe is for a basic vanilla flavored sponge cake but contains half butter and half oil, so it stays fresher for longer. This is a bonus if you are making your wedding cake well in advance.
The butter adds flavor and the oil gives the sponge extra moistness. 
You can also choose which fillings to put between the layers of sponge and what frosting to use on the outside of the cake. This means you can choose your favorite fillings and frostings and completely personalize the cake. 
A vanilla wedding cake is likely to appeal to all your guests and is easy to add other flavors to. For the decorations for your spring wedding cake choose shades from your bridal bouquet and add sugar, faux or fresh flowers and some greenery.
Naked wedding cakes are still very popular, and you can add all kinds of spring inspired decorations to these delicious cakes. They are also one of the least expensive, so you will also be saving some money on this part of your wedding. 
If you do decide to decorate with fresh flowers however, this will cost more than if you used faux flowers. Or you may decide to use fruit and berries as your decor.
Even out of season it is usually possible to find fruit such as raspberries, strawberries and blueberries. 
There are a lot of layers to this cake, 12 in total and it provides 90 servings. So you will need to make them in advance. You can wrap them in plastic wrap and freeze them for up to three months. 
When it comes time to assemble your cake, thaw out the sponges and arrange the tiers with four sponge layers to each one. It is best to transport the tiers separately and assemble the cake at the wedding venue. 
This type of cake is perfect for a rustic wedding and perfectly suits the minimalist feel for that kind of setting. An outdoor wedding in spring will also allow you to include more natural elements and draw inspiration from your surroundings.
So many people love chocolate cake that it seems a shame not to include one as a spring wedding cake. Or you could have one tier of the cake chocolate and the other vanilla so that hopefully you will be pleasing everybody. 
However, we have no doubt that this deliciously moist chocolate cake will be a hit with all of your wedding guests. Each tier of this cake consists of two sponge layers which have been sandwiched together with frosting. 
The sponges can be baked ahead of time, wrapped in plastic wrap then in aluminum foil and frozen. Take out the day before you want to decorate your cake. 
You can then crumb coat the cake with a fine layer of frosting and then add a thicker layer of frosting on top. This holds the filling inside and gives the cake a finished look. 
The decorations you use for the cake will depend on your personal preference and your wedding color scheme. 
You could have either small blooms and delicate foliage or go bold with some larger blossoms in bright colors as a contrast to the white frosting. 
Instead of frosting your cake and then adding spring flowers to decorate it, why not have a cake covered in frosting flowers? This beautiful cake is so delicate, pretty and romantic that it needs no other decoration. 
It's perfect for a small intimate wedding or could be part of your dessert table. Either way your guests will love this pretty cake for your spring wedding.
For added impact you can surround the cake with some of the same flowers that you will have in your bridal bouquet. 
The cake is made from three vanilla sponge layers and is very easy to make at home. You can also make your own buttercream frosting or buy it ready made. 
When the sponges are assembled you will add a crumb coat, this provides a good base for the top frosting and ensures the cake is completely covered. 
Then fill a piping bag with frosting and using a large star tip cover the cake in large rosettes, starting from the bottom and working in rows. 
Final Thoughts
There are many different styles of wedding cake that you can choose from for a spring wedding.
The best way to choose is to pick the flavor that you like and use colors and flowers from your bridal bouquet to tie the cake into the wedding theme. 
We hope that the recipes that we have included here have given you some inspiration for your own wedding cake and that you have this guide helpful.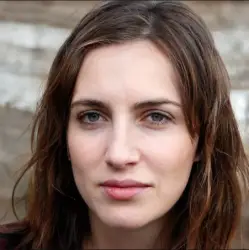 Latest posts by Anna Ingham
(see all)