Donuts might seem like a strange base for a wedding cake, especially if you're someone that leans a little more toward the traditional marzipan-based cakes that are usually made.
However, you won't find a dessert that has quite the same wide appeal as a good donut does.
So, if you're looking to make a cake that you know people are going to want to eat their fair slice of, donut dough might be the way to go!
The only problem with going with a donut cake design is that it can be quite difficult to find lots of good ideas for your cake design.
Fortunately, that's something that we also have covered here, with this list being a collection of some of our favorite ideas that we've seen people try out with their donut cakes.
Starting this list off, we have a perfect example of what a classic donut wedding cake looks like for you!
What we have here is a classic example of what many people mean when they mention donut Wedding cake.
Rather than it being a single solid donut cake, the many individual donuts are presented in a tiered fashion that is reminiscent of the tiers that traditional wedding cakes use.
This makes serving out portions of the wedding cake a cinch, with there being a donut for each attendant of the wedding reception.
A setup like this allows for plenty of options when it comes to presentation, whether they are served out for each guest like a traditional wedding cake, or even a buffet-style presentation.
This is a very popular option for people who choose to have this particular confectionary for their main wedding dessert.
Next up in this guide, we have a wedding cake design that is the perfect blend of classy and simplicity, while also sneaking in our favorite pâtisserie dessert to boot!
This particular donut wedding cake goes for a classic design that you'll see a lot more of in this guide, the donut tower.
Here, the icing used to color and decorate the donuts is a light purple/lavender color, which also matches the floral design/bouquet that has been attached to the cake tower itself, lending it an elegant look that can otherwise sometimes be difficult to pull off with a dessert that many people would probably not associate with… well, a donut!
This idea is perfect for the couple that wants to marry (appropriately) this popular dessert with the classy aesthetic of the traditional wedding decorations and colors that you may want to go with for your wedding.
Time for another simple design.
Another very popular concept that many people also love doing for donut wedding cake ideas is to combine both donut and traditional sponge cake into one beautiful design.
Here, the sponge cake is perfectly decorated for a simple, yet very elegant design, that uses donuts as the perfect topping.
This cake is a little on the smaller side when compared to many others that you often see made for weddings, but sometimes smaller is better, especially for smaller, more intimate weddings.
Staying with these cake and donut combinations for a little while longer, we adore this little cake design!
Like the previous design, this one is a simple cake that has been decorated with just a little icing and fondant, giving for an understated, though still appealing cake.
The real eye-catcher for this concept though is what is done with the donuts, with them being turned into adorable little characters that instantly draw the eye to them.
Suddenly, the simple cake design has just the right attention-grabbing feature for your wedding!
The little donut bride and groom are just precious!
So, when making your donut cake, remember that your donuts don't have to stay as 'just donuts' for your cake. A pair of googly eyes goes a long way!
This is another simply executed idea that will be perfect for pretty much any donut wedding cake concept.
This is another case where a classic sponge has been garnished with some fresh and iced donuts.
Here, you'll also see that they have been a few extra accents with a few floral touches, having a dash of deep greens and pastel pinks, while still allowing the white flowers to be a center point of the cake.
Having an appropriately color-coded design for your cake isn't just a great idea for a donut cake, but something that you should be keeping in mind, even if you don't decide on having a donut wedding cake.
Any kind of wedding will benefit from this kind of thorough attention to detail.
As much as we love a nice combination of both kinds of confectionaries, we love a good donut tower as well, and this is a great example of a donut tower that is perfectly tailored to the newly wedded couple.
One of the things that you'll immediately notice is that the donuts are both presented and separated on different tiers of the stand, helping a peckish passerby identify each donut that is on offer.
However, we also love how both the stand and the donuts themselves have been tailored to match the more outdoors, rustic feel of this wedding.
This is a great idea if you want to go with a different color palette than a simple white wedding cake, donut, or otherwise.
This particular donut wedding cake is packed with only the freshest donuts, as you would hope they would be for a wedding.
However, they are also some of the classiest donuts that you'll find out there too, from cream to jelly.
Don't limit yourself to just a classic ring donut, especially if you're looking for variety in your donut cake!
Of course, feel free to use whatever types of donuts you like in your wedding cake if you know that you and your guests aren't going to be too keen on other types!
Of course, we've mainly just been discussing donuts as cakes or in cake-shaped tiers for you. If you're looking to have a reception that is a little more informal, this particular idea might just be what you're looking for!
This particular style has both the classic sponge cake and sponges that we've been discussing, only here, they're displayed more as bar snacks or as a buffet.
If you're not overly bothered about having an old-fashioned wedding reception and want something a little more informal, this would be our recommendation for you
Floral designs and linen fabric are always popular items to use as decorations at weddings, whether it's chandeliers, tables, or even the wedding cake itself.
So, decorating your cake with ideas inspired by this particular donut cake design should fit into your other ideas!
Just because you're looking to have a donut cake for your wedding cake, doesn't mean that it can't be spruced up with a few little old-fashioned decorative ideas!
Pretty much every aspect of this tiered donut wedding cake(see also: 15 Best Wedding Cake House For Every Wedding) is a win in our books. You have the jelly donuts around the bottom, then the different arrangement of different flavored donuts leading up to the top/
Plus, just look at those adorable knotted donuts at the top! They're adorable!
This is a great donut wedding cake if you're looking for a more adult-themed, and rustic style for your reception.
This particular donut wedding cake was used for a wedding reception that took place in an old-fashioned whiskey bar, which could lend a unique atmosphere to the occasion.
If you know that your cake baker is a complete wizard at adding flavors to cakes, you may want to consider seeing if they can add some more alcoholic flavors to the cake too. Perhaps a little whiskey, to keep it on them, or maybe a little rum if you're going for a sweeter flavor.
Yeah, maybe this one shouldn't be at a kids-friendly place!
Still, for grown-ups-only reception, we would recommend taking tips from this one!
Finally, for the last donut wedding cake (see also: 15 Best Donut Wedding Cakes For Every Wedding)on this list, we're bending the rules a little to allow for a truly unique idea for a donut wedding cake.
While Croquembouche is perhaps not the most common idea for a cake in the US, they are a very popular item at French and Italian weddings.
This could be a great idea if you're looking to make your wedding feel a little more continental.
Final Thoughts
So, there you have it.
While it might seem like there isn't much room for flexibility in your wedding donut cakes at first, hopefully, we've demonstrated that there's plenty that you can do with these little confectionaries that you're making your perfect day even more perfect with.
The only question now, is what flavor of donuts do you want to pick for your wedding?
Maybe that's the trickiest task of all!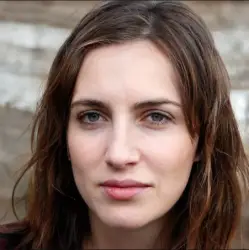 Latest posts by Anna Ingham
(see all)