So, you want something a little different for your wedding day, but what aspect do you want to change? The decorations?
The wedding outfits? The cake? You'll be amazed at how much a different cake will utterly transform your wedding day.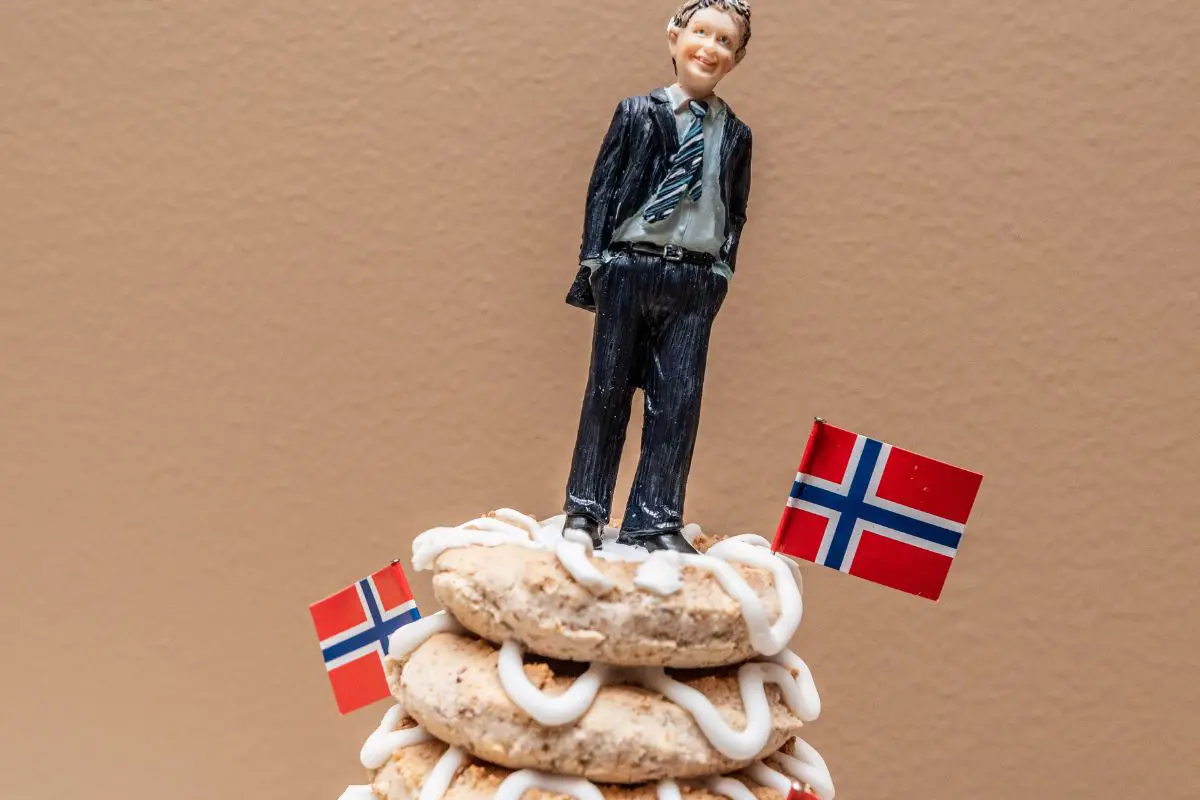 But what cake to choose from? Well, we can certainly recommend a Norwegian wedding cake, otherwise known as Kransekake.
This cake is made from rings of almond cookie dough that are then stacked in a tower and covered in a variety of different toppings.
Intrigued? Well, why not take a further look at some of the best Norwegian wedding cakes that we can find on the internet?
We going to show you just how versatile a Norwegian wedding cake can be, with plenty of colors, designs and textures.
15 Best Norwegian Wedding Cake Recipes
First up, we have a very traditional form of the Kransekake, coming with a few ingredients which make this recipe very easy to make and will hardly take any prep time at all.
This comes with lemon juice, almonds, and classic cookie dough that gives it that distinctive crunch.
You might have to have at least an intermediate knowledge of baking before you attempt this recipe.
All you need to do is shape the rings yourself and bake them in the oven. You'll really be able to taste the rich almond flavor in this recipe.
This next Norwegian cake dish is another one that you can rustle up very easily, stacking the rings to however high you want.
This is what is great about this kind of cake, you can customize it to be as high as you want. There's nothing more alluring than having a Norwegian cake that reaches right up to the ceiling.
This recipe comes with fresh almonds, which will really affect the final taste of the cake itself.
This also comes with Royal icing, which is made from eggs and is a great creamy counterpoint to the crunch of the cookie dough.
Another great thing about Norwegian cake is the fact that you can serve it on almost any occasion, whether it is a birthday, a wedding or even a bar mitzvah.
This comes with potato starch flour, which really makes the final mixture a lot denser.
This comes with raw almonds, which will give the final mix that nutty and crunchy texture. It also comes with added almond extract, so if you're going to try this recipe, you'd better like the taste of almonds!
This kransekake contains not only almonds but vanilla and peppermint flavoring too. This is one for anyone looking for that extra zing to their Norwegian wedding cake.
Because that is what is so great about one of these cakes: you can add whatever flavors you want.
You can decorate this cake in whatever style you like. As you can see from the pictures on this recipe, you can loop icing around the rings and sprinkle it with pretty pink crushed-up peppermint.
This is another very traditional recipe, with blanched almonds and confectioners' sugar to really raise the sweetness of the whole cake.
You can stack these rings high and watch as your guests immediately turn their heads to get a glimpse of this impressive centerpiece.
This has a wonderful coating of icing that makes it look very festive and wintery. This is one of the sweetest wedding cakes that you can find online, perfect to be served with coffee, tea, white wine, or champagne.
This is a slightly more homemade DIY recipe, which is great if you are looking for a cake to fit in with your rustic-style wedding.
If you are going for a more international theme, then this is a great cake for your centerpiece also.
Again, as with any Norwegian cake, you can stack these rings as high as you like. You could even make a series of smaller cakes that you have on each table for your guests.
The important thing about a unique wedding is trying out different things.
This next recipe looks like something from a fairytale and you can conjure it up with only a few ingredients.
With some egg whites, flour, and almond flavoring, you can be sure of having everything that you need for your magical Norwegian-inspired wedding.
We would recommend that you get special kransekake rings to make your cake so that they turn out neat. You can drizzle whatever flavoring you like over the top of these rings.
We would recommend that you try peppermint or vanilla flavoring.
Next up, we have a kransekake that is dusted with white powder that is both sweet and great to look at. These are dusted with sugar, which gives them an extra kick for your sweet tooth.
You can even indent these ones with edible pearls, which give your Norwegian cake that extra regal look.
If you are having a large wedding, then the chances are that there will be some guests that have allergies, intolerances, or dietary preferences.
Well, the great thing about this wedding cake is that it is gluten-free, as well as suitable for vegetarians.
This next recipe is something that is as authentically Danish as you can imagine. It is made from 100% fresh ingredients, which results in a chewy texture.
This is great if you want something that is a little different from the traditional Scandi wedding cake.
You can add as much almond flavoring as you want. We would personally recommend that you add some of your own almond extracts to really boost the sweetness.
This recipe is especially sturdy, which is exactly what you'll need if you are going to stack your rings up really high.
Next up, we have a kransekake cake that only contains 3 ingredients. That's right! This is a great cake if you want to keep things low-calorie.
It comes with a generous drizzle of melted butter and sugar. If you want to keep it simple and natural, then we would recommend this cake.
You can prepare this for a wide range of different events, whether it is your special wedding day, a birthday of a treasured family member, or even graduation results day.
This is made with almond flour, which means that it is perfectly safe for anyone who is gluten-intolerant.
This recipe comes with 2 different options, you can either make the traditional cookie dough (which is easier and involves fewer ingredients) or you can opt for the almond cookie dough batter, which is simply brimming with flavor.
This recipe is for those that prefer the refined style of baking, coming with lots of lavish ingredients that you can be sure will give you a 5-star dining experience.
It also has the recipe for royal icing, which will really infuse your Norwegian cake with as many almonds as you'll need.
If you prefer your Norwegian cake lighter without as much density or flavor, then we would suggest you try this recipe.
One of the great things about this cake is that you can actually stack it upside down and use it as a bowl which you can fill with more wedding sweeties.
This is a solid Norwegian cake recipe, with plastic butterflies going up the side to create a picturesque scene.
The great thing about this type of cake is that it is so easy to decorate with what you want. Why not put the color scheme or motif of your wedding somewhere on your cake to unify the whole event?
Finally, we end on something a little more traditional. This is made solely with egg whites, ground almonds and powdered sugar, which is very simple to buy and easy to make.
You can see from some of the pictures on this website, that you can litter your cake with crackers or prizes that your guests can savor as they tuck in.
Frequently Asked Questions
Why Should I Have Kransekake At My Wedding?
Quite simply, because this is a cake like no other. You can also tailor this cake to whatever height you want.
Do I Need Fresh Almonds For My Kransekake?
Ideally, you should use fresh ground almonds for the taste and texture, but you can use almond flavoring if you're on a strict budget.
Conclusion
Norwegian cake is one of the most unique cakes that we have ever seen, so if you fancy something a little different, then you should opt for this kransekake. This is also a great cake for the almond-lovers.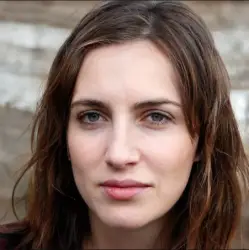 Latest posts by Anna Ingham
(see all)