Wedding cakes are a special and important part of any wedding celebration. Not only do they serve as a centerpiece for the reception, but they also provide a sweet and memorable ending to the special day.
The cake filling is a critical component of a wedding cake, as it adds flavor, texture, and richness to the overall cake.
With so many delicious options available, it can be difficult to choose the right filling for your special day.
In this article, we will explore some of the most delectable cake filling recipes for weddings, so you can choose the perfect filling to make your wedding cake truly unforgettable.
The Best Fillings And Recipes For Your Wedding Cake
Lemon curd is a classic cake filling that is both tangy and sweet, with a velvety smooth texture, and to make this delicious treat all you need is lemon juice, lemon curd, icing sugar, eggs, and unsalted butter.
With a unique flavor profile, the tartness of the lemon is balanced perfectly by the sweetness of the sugar, resulting in a harmonious blend of flavors that perfectly complements a variety of cake flavors.
Additionally, the creamy texture of the curd pairs well with a tender, fluffy cake, providing a delightful contrast in texture that elevates any cake to the next level.
Whether you're making a simple vanilla sponge cake or a more complex baked creation, lemon curd is an excellent choice for a filling that is both delicious and easy to make.
The raspberry filling is another popular choice for wedding cakes (see also: 8 Most Popular Wedding Cake Flavors)as it is both sweet and fruity, providing a delicious contrast to the rich buttery cake layers.
To make a raspberry filling, you will need fresh or frozen raspberries, granulated sugar, lemon juice, lemon zest, cornstarch, and water.
The vibrant, fruity flavor of this filling that comes from the sweet and juicy raspberries perfectly complements any tender and buttery cake, creating a harmonious balance of flavors.
Moreover, the bright red color of the filling provides a pop of color that adds a visually stunning element to your wedding cake.
Blackberries are yet another fruit that offers a unique flavor, but this time a rather tart and tangy taste in contrast to that of raspberries.
The ingredients needed to make a beautiful blackberry jam are fresh or frozen blackberries, jelly sugar, vanilla sugar, and cinnamon.
Seefing the pureed blackberries can help you avoid the seeds in your jam if you prefer it smooth, but either way, this easy recipe can help you make a delicious jam you can add to your vanilla, lemon, or white chocolate cake.
Strawberry buttercream with jam is a delicious and unique cake filling that combines the richness of buttercream with the sweetness of fresh strawberries.
To make this filling, you will need no more than three ingredients: butter, some ready-made strawberry jam, and lots of powdered sugar.
Gently mix until smooth and evenly combined, this buttercream provides a rich and decadent base for the filling, while the strawberry jam adds a fruity and bright flavor that perfectly complements the cake.
If you love strawberries and are certain you want them in your cake, then this cream cheese frosting is another delicious and versatile filling for it that provides a sweet and tangy flavor profile.
The 5 ingredients needed to make it are cream cheese, butter, sugar, vanilla extract, and strawberries, while the preparation involves nothing but creaming the ingredients together until you get a light and fluffy result.
The tanginess of the cream cheese perfectly balances the sweetness of the strawberries, creating a harmonious blend of flavors that complements a wide range of cake flavors.
So, if you are going for a chocolate cake, don't overthink it, and just add this strawberry cream cheese as a filling and frosting to your cake!
Italian Pastry Cream, also known as Crema Pasticcera, is a rich and creamy filling that is commonly used in Italian desserts, including wedding cakes. And for good reason.
Its rich and creamy texture perfectly complements the tender and buttery cake layers, while the vanilla and lemon zest in the filling provides a sweet and aromatic flavor that is sure to impress your guests.
Made with yolks, sugar, cornstarch, full-fat milk, and vanilla paste, it can be added to any cake, be it traditional or not, so if you are thinking of having a Mille Feuille-style cake for your wedding and doing something out of the ordinary, this is what you should fill it with.
Ridiculously easy to make, a Bavarian cream, also known as Vanilla Pudding, can be made with Instant Vanilla Pudding, heavy whipping cream, and milk.
The cream needs to be whipped until it's stiff enough and then the pudding powder and milk need to be slowly added to the mix until you get a smooth and thin filling.
The vanilla extract in this filling provides a sweet and aromatic flavor that is impossible to dislike, while the simplicity of it can guarantee you that everyone will have their slice and eat it too!
Egg yolks, sugar, cornstarch, salt, milk, coconut, vanilla extract, and some butter are the key ingredients to make this fresh coconut cream you can add as a filling to your wedding cake.
While preparing this cream will take more time than getting the Bavarian cream ready, if you love coconut and want a refreshing and summer-style cake for your wedding, then this is the filling to choose for it.
This whipped cream has a light and airy texture that perfectly complements the tender and buttery cake layers, with the coconut flavor providing a sweet and tropical taste that is as unique as it is delicious!
The Bottom Line
From tangy lemon curd to creamy Italian Pastry Cream, these are the best filling recipes for your wedding cake, so choose your favorite one and make the best cake ever!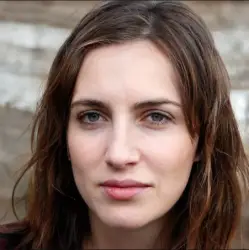 Latest posts by Anna Ingham
(see all)