It's customary for the bride to give gifts to her bridesmaids as a token of thanks, but it's a nice idea for the bridesmaids to give the bride a gift too.
This is a lovely way to show her how much she means to you. 
We have found 20 charming gifts for the bride from her bridesmaids to give you some inspiration. 
To celebrate her wedding and your friendship, this pretty bracelet will remind the bride of your special relationship.
Even if she doesn't wear it on her wedding day it is a wonderful memento of the most important day of her life. 
You could also buy her a charm bracelet with charms that have special meanings for you both. 
As a wonderfully memorable gift for the bride on her special day, give her a framed photo of you both to remind her of your bond.
Alternatively, put a photo of the happy couple into the frame with the date of the wedding inscribed on it. 
A framed photo is a heartfelt way to show your affection for your friend on her wedding day. 
This beautiful locket is something the bride can keep forever to remember the important part that you played on her wedding day.
Include a picture of the two of you or a photo of her and her new husband. 
Inscribe the locket with the wedding date as an added touch. 
Give the bride a personalized wedding dress hanger for the dress she has waited so long to wear. Personalize it with her new name and the date of the wedding.
Add some silk flowers and greenery to match her bouquet for an extra special touch. 
This thoughtful gift can also be part of the wedding photos, so she will remember it always. 
Make getting ready for her wedding even more special with this personalized bridal robe.
Pick a pretty satin material and have her new married title and the date of the wedding embroidered onto the back of the robe. 
This is a gift she can keep using even after her wedding day. 
What better gift to go with a personalized bridal robe than pretty bridal slippers?
These gorgeous slip-on bedroom slippers are great for the bride to wear as she is getting ready. 
After all the rushing around the bride can keep this thoughtful and comfortable gift as a memento of her wedding day. 
Immortalize the bride's wedding day with a piece of wedding art as a framed print.
This lovely and heartfelt gift will remind the bride every time she sees it how important her bridesmaids were on her wedding day. 
Adding your names and the date of the wedding, including the wedding venue is a nice touch. 
With so much to do for the wedding it is great for the bride to have somewhere to write everything down.
Give her a personalized journal to capture all the best memories of her journey from engagement to the wedding day. 
Keep a journal yourself and then swap memories after the wedding. Add photos from the ceremony and reception. 
Nothing says you care like jewelry, so these love knot earrings are the perfect gift for the bride from her bridesmaid.
Choose from silver, yellow gold or white gold to match the bride's colors. 
For a pretty and thoughtful gift to the bride from her bridesmaid this is a present that she can wear for years to come. 
For a practical gift that commemorates the bride's wedding choose an etched cutting board.
This is a wonderful gift that the happy couple can use again and again especially if they like to host parties. 
Have their names carved into the board along with the date of their wedding and any personal message you want to include. 
Help the bride to relax before the big day with this thoughtful and caring gift, a beautiful spa gift basket.
Encourage her to indulge in some self care so that she can fully enjoy the wedding day celebrations. 
Some spa baskets will allow you to choose specific individual items to include so pick the bride's favorites. 
One of the most important parts of getting ready for your wedding is your makeup.
Give the bride a creative and thoughtful gift, a makeup bag that has been personalized with her new name and the date of the wedding. 
Pop a personalized compact into the bag as an extra surprise gift for the bride. 
Keep the bubbly flowing with these personalized champagne glasses for the bride and groom from the bridesmaids.
Have their names and the date of their wedding etched into the glasses as a memento of their special day. 
This is a gift they can use again, especially every year on their wedding anniversary. 
Be an even bigger part of the happy couple's special day by giving the bride a cake serving set as a gift for their wedding.
Choose an embellished set or one that can be engraved with the couple's names and wedding date. 
This is something they will be able to use again and is a pretty reminder of their wedding day. 
If the bride and groom are having a beach wedding or are jetting off for a romantic beach honeymoon personalized beach towels are a creative and unique gift.
They could form part of a beach themed gift basket along with sunhats and sunglasses. 
Add a mini bottle of champagne for the happy couple to sip on the sand. 
For a really heartfelt gift for the bride from her bridesmaids choose this framed song frame lyric.
Use their special song or the one that they are going to have their first dance to on their wedding day. 
Add a photo of the happy couple along with their names and wedding date for a truly unique gift. 
Get the bride and groom something special but useful as a wedding gift with these monogrammed coffee mugs.
Have their names or Mr & Mrs title printed on the mugs or a customized photo and message from you. 
Every time they have a cup of coffee you know that they'll be thinking of you. 
A great gift if the bride likes wine is to get her a wine subscription which entitles her to a bottle of wine per month for a year.
The gift certificate is editable, so you can make it look however you want so that it's completely personalized. 
This is a wonderful gift that will last all year long, and you can deliver an extra special bottle on their wedding anniversary.
A pretty jewelry box for the bride to keep her wedding day jewelry in is a wonderful and thoughtful gift.
Have her name or new married title put on the box, and you can choose the color that best matches her wedding colors. 
For a gift the bride can keep forever this is the perfect choice. 
A pretty and creative idea as a gift for the bride is a Mr & Mrs personalized pillow.
With their name and wedding date embroidered on the pillow this is something they can have on their couch or as part of their bedding. 
Alternatively have a separate Mr & Mrs pillow with the couple's last name. 
Final Thoughts
There are many things that the bride will remember about her wedding day.
One of them will be the love that she felt from her bridesmaids, as well as a charming gift to remember that sentiment.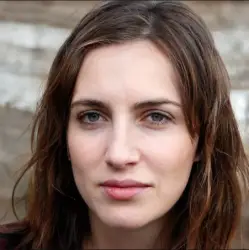 Latest posts by Anna Ingham
(see all)