Wedding cakes are a great alternative to traditional wedding cakes. Basically, if you think about it, cupcakes are circular-shaped pieces of cake that you don't have to slice.
You can guarantee that if you serve cupcakes, you won't need a knife, and everyone will get the same portion.
But just because you are serving cupcakes at your wedding, this doesn't mean that you can't have a beautifully decorated centerpiece for your special day.
The cakes that we have listed below come in all different decorative frostings and some amazing flavors.
So what cupcake ideas are there? Can you find any that will fit in with your style of wedding? What ingredients will you need if you are making them for yourself?
Well, we have some amazing cupcake recipes that span the whole flavor gamut and will certainly give you plenty of inspo.
15 Best Cupcake Wedding Cake Recipes
We're off to a strong start, with some blueberry and white chocolate cupcakes that are melt-in-the-mouth and full of delicious textures and flavors.
The tartness of the blueberry is a wonderful contrast to the sweeter-than-sweet flavor of the white chocolate, which comes in chunks throughout the cupcake.
If you are deciding to make these cupcakes yourself (or you have been tasked with making them for a friend's wedding), then they only take 45 minutes.
If you are making a large batch, then you can always amend the ingredients by looking at the serving size.
If you are looking for something traditional, with swirly frosting and edible pearls, then try this recipe for white wedding cupcakes.
These will look amazing situated in the white décor of your wedding, adding to that bit of panache that will certainly get guests talking.
This recipe is designed for 36 people and amazingly it only takes 33 minutes to make and that's including the prep time.
You can even get cupcakes like this to place on top of a more traditional wedding cake. Then you'll have a few cupcakes that you can dole out to family and close friends to take home with them.
For those of you who are fans of the British royal family, we have some cupcakes that will add that regal flare to your wedding.
These cakes are still very traditional, coming in a rich vanilla flavoring, but with some crown-shaped decoration on the top.
If you want your wedding to be like that of Harry and Meghan's, then these cupcakes will certainly create that atmosphere.
They do not take that long to make, although if you want to save time, then you can simply use this recipe as a guide for your caterers.
Now we have something that will look as good as they taste, coming with a baby pink swirl and ground-up green pistachio nuts that bring that earthy aftertaste.
This has more than a hint of fragrant rose, which is a wonderful contrast to the pistachio nut.
You can serve these cupcakes with tea or champagne, as they are very light and airy. They are also very easy to make, you can have a batch knocked up in around 15 minutes.
This is a little bit off-kilter in terms of flavor, but the look of them is conventionally 'wedding-esque'.
Floral designs are extremely popular in weddings, so if you want to keep it 'rosy', then you can't go wrong with these wedding cupcakes.
What's great about cupcakes like these is that you don't have to keep them for the wedding, you can always stash some away for you and your partner to enjoy the morning after the celebrations.
The cake itself is chocolate, which will certainly cause a few eyebrows to raise as soon as people take a bite.
These cupcakes are as easy as the title suggests, you can have a batch whipped up in no time at all.
Lemon and elderflower suggest the height of sophistication, being popular flavors at a lot of weddings.
If you have an outdoor summer wedding with champagne and caviar, then a lemon cupcake with make the perfect light and zesty dessert.
These are great on their own or as part of a larger cake. You can always stack cupcakes like these in tiers and have your guests come and collect them as and when they like.
These cupcakes are gorgeous to look at and easy to make.
If you like decadent, with plenty of icing swirls and pearls, then we would suggest that you try these wedding cupcakes. They have a topping that basically looks like the flowing train on a wedding dress.
They contain vanilla and almond flavoring, both of which merge in your mouth to create a great combo of flavors.
These cakes could form the shape of a cake by themselves, in fact, from far away, they would even look like a traditional wedding cake(see also: Traditional Wedding Cakes: What You Need To Know).
You can be sure that your guests won't feel short-changed when they grab one of these hefty desserts.
Now we have something for the flavor junkies, we can guarantee you you haven't tasted wedding cupcakes like this before.
This is like a butterscotch cake, but the flavor is a lot less intense. If you like sweet treats with that tinge of beer, then these are the cakes for you.
Now for something a little different… This is a cupcakes bouquet, that's right, a collection of cupcakes put together in a bunch to look like some celebratory roses.
These are rich and chocolatey, but it's the deep red rose-like pattern that really captures the eye.
Now we have some cupcakes made by one of the first ladies of baking: Mary Berry.
You can be sure these cakes are of the utmost quality, even though they look very simple. You can always add your own toppings on top of the creamy buttery swirls.
Now we have something for the citrus fans, with bright and lively flavors that will certainly perk you up after a heavy main meal.
After you have tasted these cupcakes, then you'd better get to the buffet table quickly if you want seconds, as we can guarantee these will disappear very quickly.
Now, red velvet cupcakes are not only amazing to look at, but they are amazing to taste as well. So why not have them in little bite-sized morsels?
These come with a cream cheese frosting and electrifying sweetness in the center. This is something for anyone who wants something a little left of the standard wedding fare.
This is a set of cupcakes for the purists, with not only a swirly white topping, but also white in the sponge.
These come with shavings of white chocolate on top, which really elevates the sweetness of these cupcakes into the stratosphere.
These delicate little cupcakes are infused with a tangy lemon flavor that complements any wedding buffet menu.
They are small enough to not be filling but pack a lot of flavor into every square inch. Plus, they only take around 30 minutes to prepare and bake from start to finish.
Finally, if you like variety or you have a group of wedding guests that prefer different flavors of cupcakes, then here are five different recipes for five different flavors of cupcakes.
Whether you like chocolate, lemon, vanilla, strawberry or blue red velvet flavors, there is something for everything in these recipes.
Frequently Asked Questions
Why Should I Have Cupcakes Instead Of A Wedding Cake?
Cupcakes are a lot more economical than a wedding cake and you can calculate exactly how much mixture you'll need for each one of your guests.
They are also easier to share, as guests can come up to the buffet table and collect their own cupcakes.
What Flavors Of Wedding Cupcakes Can I Have?
If you want some inspiration, here are just a fraction of the flavors you can have for your wedding cupcake:
Vanilla
Strawberry
Orange and lemon
Lemon
Red velvet cake
Lemon and poppyseed
Chocolate
Orange Chocolate
How Long Will It Take To Bake My Wedding Cupcakes?
This will all depend on how many guests you are catering to. However, one of the great things about cupcakes is that if you have oven space, you can bake dozens of them at the same time.
Conclusion
Wedding cupcakes are a great alternative to a traditional cake and there are plenty of options (see also: The Best Cake Options For A Wedding Cake With Fondant)to choose from.
If you are feeling ambitious, you can make a few of these recipes and offer an assortment to your guests.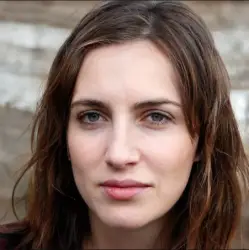 Latest posts by Anna Ingham
(see all)