There are few events in someone's life that are as big as getting married.  It is often something that has been dreamed about for the bride's entire life.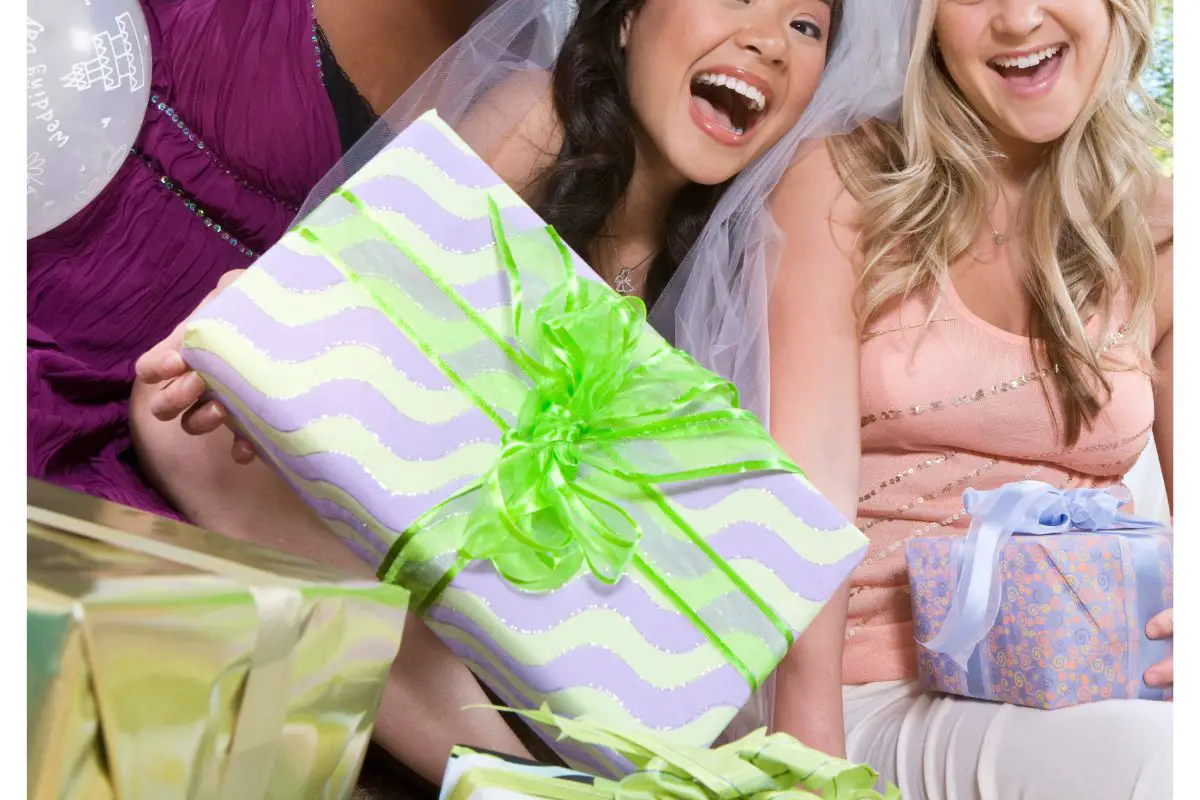 Getting to join your friend or loved one on their journey to being a bride is also a once-in-a-lifetime opportunity. 
There are so many things to do in a relatively short time that it can get quite stressful for the bride-to-be.  This is when she needs her friends around her the most.  
Thankfully, not only can you be there for her as emotional or practical support, but you can also help to remind her of how magical the journey she's on really is, how special she's going to feel, and just how lucky she is to be in love. 
One of the easiest ways to do this for her is to give her a gift before the wedding. 
Below, we are going to look at some of the gifts that you can buy for the bride (see also: 20 Charming Gifts For The Bride From Her Bridesmaids)in your life before her big day.  This is the ultimate guide to bridal gifts for before the wedding. 
Bachelorette Party Gifts
The first category of gifts that we are going to look at is bachelorette party gifts.  These gifts tend to be a bit more fun, lighthearted, and even funny at times. 
These can be serious gifts or they can be joke gifts to help create lasting memories at the bachelorette party.  
If you are going to a festival for the bachelorette party, or you just don't trust the bride-to-be to keep an eye on her purse, this Drunk In Love fanny pack could be the perfect gift. 
Not only can it be funny if the bride is prone to losing her belongings on a night out, but it is also super practical to keep everything safe and secure during the trip.
This is a particularly great gift if the bride is a fan of Beyonce too!
Sometimes, the bachelorette party is a complete surprise for the bride. 
In these instances, it can be a good idea to give the unsuspecting bride a clue as to the sort of party that has been planned in her honor. 
For bachelorette parties that have been designed to feature as much alcohol as possible, presenting the bride with her own, personalized globe cup can give her a huge clue. 
You could even present them already filled with her favorite cocktail. 
If you are planning to get the bride-to-be quite drunk during her bachelorette party and you don't want her to just remember the hangover the next day, this is the perfect gift. 
This Stayin' Alive hangover kit is the perfect way to let the bride know that, although you're going to make sure she has a great time, you're going to look after her too. 
It can be worth getting a few of these for the whole party. 
Some brides' tastes differ wildly from the typical veil and sash themes that bachelorette parties tend to have. 
If this applies to the bride in your life, this Bride or Die t-shirt could be just what she is looking for to make her bachelorette perfect. 
There is a range of sayings available on the shirts so you could get them for the whole bridal party to create your own theme(see also: Inspiration For A Fall Themed Bridal Shower). 
To add a little bit of lighthearted entertainment to the bachelorette party, this face on a stick gift can be perfect. 
This is a super fun way to ensure that the bride feels that she is close to her husband-to-be throughout the party. 
These masks can be personalized, so all you have to do is upload a picture of the groom to make a funny addition to the party. 
Another way to ensure that the fiance is involved with the bachelorette party is to get custom bachelorette temporary tattoos. 
There is so much freedom when it comes to designing these tattoos, you can have a lot of fun with it. 
Make sure that you get enough made for everyone at the party.  You could have extras made to give to strangers that you meet during the night out if you wanted.  
These cups can make a super fun gift for the bride during the bachelorette party. 
They are perfect for country girls, fans of Shania Twain, or just brides that don't want to use tons of disposable cups. 
Not only are these great for the environmentally conscious bride, but they also make great keepsakes after the party is over. 
If your bride is into the sash aesthetic for her bachelorette party, you can get some really fun and unique sashes to keep it personal to her. 
There are so many different sayings and puns that you can put onto a sash for your bride.  There are also some sites that will print custom messages onto them, but these are more expensive.  
Most bachelorette parties involve bottles of wine in some form. 
Whether you are just using them to drink before heading out to a club, or if you are having a quieter bachelorette party at home, these wine bottle labels can make a great gift. 
There are lots of different puns that you can put on the labels, then all you need to do is stick them onto bottles of wine.  
If you want to help the bride to really stand out at her bachelorette, or you want a way to be able to keep an eye on her in the club, this sequined hat is just the gift you need. 
This silver sequin trucker hat has been emblazoned with the word bride in large letters.  The reflective sequins are also great for reflecting the lights in a club. 
Bridal Shower Gifts
If the bride-to-be is having a more subdued bridal shower instead of a rowdy bachelorette party, the tone of the gifts needs to be a bit different. 
Below are some suggestions for beautiful, useful gifts that are perfect for a bridal shower. 
This stunning embellished bridal hat is the perfect gift to give the bride that is going somewhere sunny on her honeymoon. 
Not only is this hat useful to shade her face from the sun, but it is also sophisticated and well-made.  The pearl embellishment of the word bride makes it extra special. 
Another great gift for the bride that is heading somewhere sunny for her honeymoon is this stunning bride beach purse. 
The addition of the word bride is beautifully understated and subtle.  This is a super useful gift that the bride is sure to get a lot of use out of. 
If the bride-to-be in your life is a huge fan of Friends, this is the perfect gift for her bridal shower. 
Not only is this a great gift in relation to a favorite TV show, but it also makes a fun keepsake of one of the happiest times in her life. 
There are other types of glasses similar to this that are suitable for the groom if you want to get the happy couple a set that they can use together.  
A different type of glass that can make a fun bridal shower gift is a personalized champagne flute.  There are so many different types of personalization that you can add to these glasses. 
Names work quite well and can be used for multiple occasions, however, if you want it specific for a bridal shower you can put the bride's new last name on the glass.  
For the bride that is into scrapbooking and collecting sweet memories throughout her life, this personalized bridal shower scrapbook could be the perfect gift. 
To give her a head start on adding to the scrapbook, you could combine it with some disposable cameras that guests can use during the shower. 
We all know that wedding planning takes a lot of time and can be stressful and exhausting.  Not only is this wedding planning mug a cute gift, but it can also be super useful. 
Whether the bride needs to relax with herbal tea or needs to boost her focus with coffee, this mug can come in handy during the wedding planning process.  
For the bride that loves comfort above all else, these fluffy slippers are the perfect gift.  These slippers can be beautifully personalized for the bride-to-be. 
They can also provide comfort and style during the wedding prep and after spending her big day dancing in her wedding shoes. 
If you want to make sure that the bride-to-be feels extra special during her bridal shower, purchasing a personalized bridal shower veil can be a great gift. 
This can really help your friend or loved one to feel like a true bride during the run-up to her wedding.  It can also cause emotional responses from the bride and her loved ones.
If you want to immortalize the journey that the bride has taken to get to her bridal shower and eventually her wedding, this personalized map gift could be just what you need to get her. 
There are so many different types of map gifts, but this one allows you to pick certain places and milestones in a relationship that really manage to tell a love story. 
If you want to make sure that the bridal shower is suitably risque for the bride-to-be, this personalized bridal underwear could be just what you need. 
This makes a funny gift that can really break the ice among guests that haven't met before.  The underwear is also tasteful so it can be a practical gift as well. 
Sentimental Gifts
If you are super close to the bride and want to get her a gift to help her through the wedding planning process and during the build-up to the wedding, you might want to get her a gift outside of a special occasion such as a shower or party. 
These sentimental gifts can be given at any time before the wedding to let the bride know that she is loved and has your support. 
As we have mentioned before, planning a wedding can be a stressful time for the bride.  Therefore, surprising her with this bride-to-be pamper set can really help her to relax and unwind. 
The set is filled with things to help her indulge in some self-care and to recharge her batteries. 
For the bride that is super into baking, this personalized wooden spoon can be a great gift. 
For many bakers, the process of making a cake or other baked goods can be relaxing and stress relieving. 
If this is the case for the bride in your life, this wooden spoon can help her unwind while reminding her of the end goal for the wedding planning. 
If planning the wedding is stressful, the wedding day can also be stressful. 
Although it is happy and filled with love, the couple is just hoping that everything will go without a hitch. 
You can help this happen by gifting this wedding day survival kit bag. 
If you are close to the bride and can think of things she might need such as blister bandaids, you can fill the bag before giving it to her. 
Another great way to help the bride relax in the run-up to her wedding is to give her these stunning herbal bath salts. 
These have a wonderfully natural aroma to them and the herbs used can help her to de-stress and relax after a long day of wedding preparation. 
Because of the natural ingredients, the salts aren't going to irritate the skin before the big day. 
For those long evenings of wedding planning, this herbal tea set can be a great gift. 
Too much caffeine can make people jittery, but these natural, herbal tea mixes can be a great way to get the bride through a long evening. 
The best thing about this set is that it comes with a scoop and strainer so you don't have to worry about what the bride already has. 
If you want to keep the bride excited for her wedding or even just on track with her planning, these wedding countdown blocks can be a great gift. 
It can be really fun to see the number of days coming down as the big day approaches. 
It is worth noting that seeing the number of days drop can be motivating or stressful depending on how organized the bride is.
To help the wedding planning process go without a hitch, a wedding planning diary can be a great gift. 
Planning an entire wedding without professional help can be a really overwhelming time and having a dedicated planner to write all your ideas in can be really helpful in keeping things organized for the happy couple. 
For the bride that loves to have a candle burning in the evening, a personalized bridal candle can be a great gift to remind her that you are thinking of her and are excited about her nuptials.  
It can be a beautiful thing to look at when she is going over the different flower arrangements that she needs to order. The scent can even inspire an aspect of the wedding. 
If the bride in your life has been a little stressed out during the planning process and could use some relaxation with a good laugh, these bath bombs are the perfect gift. 
There are plenty of bath bombs on the market, but these chill pill bath bombs from OUAI will be perfect for taking her tension away. 
If you want to help out the bride by giving her a gift that will help to keep her going through the more difficult parts of planning a wedding, a personalized sweet box can be perfect. 
You can fill the box with sweets that the bride loves now or during her childhood if you want to get super sentimental.  
Frequently Asked Questions
When Is A Good Time To Give A Bride A Gift?
There are some obvious times to give a bride a gift, at the bachelorette party, at the bridal shower, or on the big day. 
However, no bride is going to be upset at someone giving her a gift outside of these traditional occasions. 
This is especially true for gifts that are going to help her de-stress and unwind. 
Final Thoughts
There are so many things that you can get for the bride-to-be in your life. 
Remember to keep the gifts as personal as possible to let her know that you really know her and love her for who she is during a stressful time.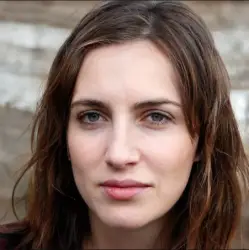 Latest posts by Anna Ingham
(see all)