When it comes to planning your wedding, it can be hard enough organizing all the finer details, but when it comes to bigger items such as the cake, things can seem quite stressful.
This is especially true because the cake is considered such a focal point of your wedding. After all, everybody's going to be tasting it, so you want to make sure it's good.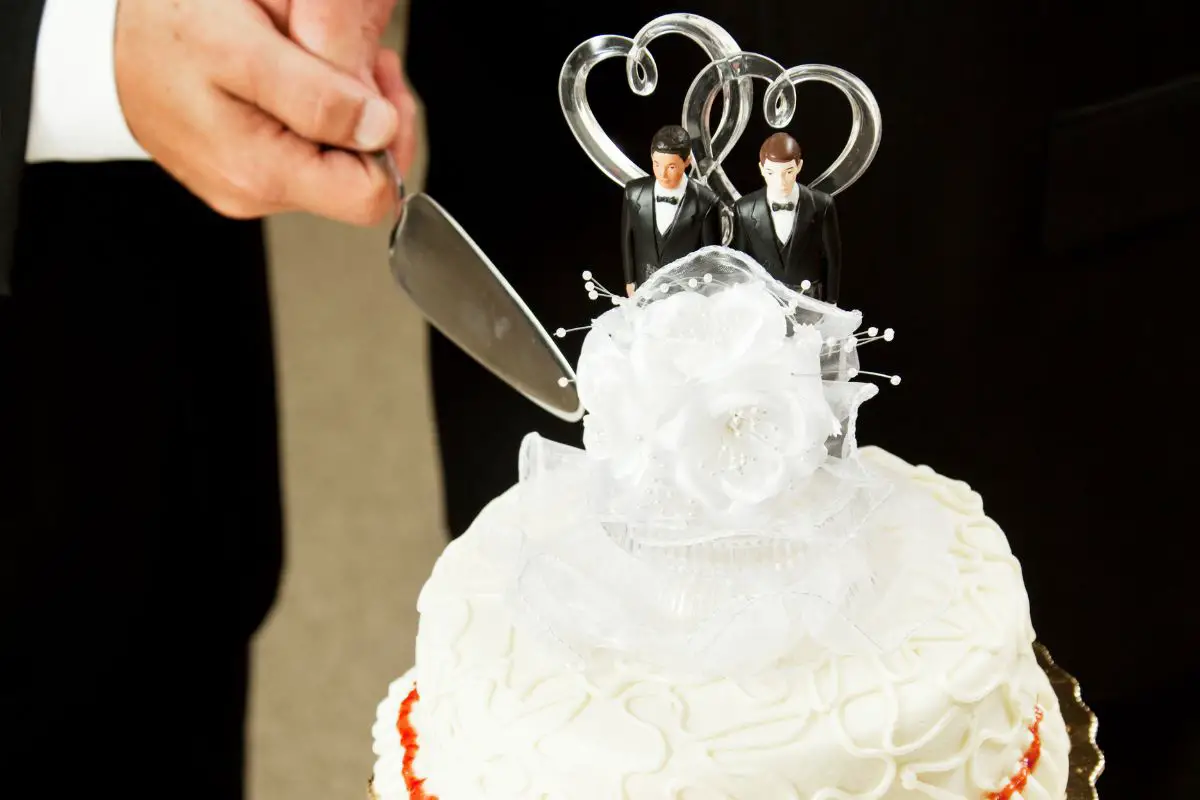 However, with the cost of wedding cakes nowadays, many people prefer to save their money and spend on other aspects of the wedding cake, such as favors for guests, or table settings.
This gives you the freedom to make your own cake, or employ the services of a talented baker friend to help you. 
If you've been looking for some fun and easy gay wedding cake recipe ideas that you can utilize for your special day, (see also: 15 Best Hawaiian Wedding Cake Recipe Ideas For Your Special Day)then look no further, because we've compiled the perfect list. 
The cakes on display here have varying levels of difficulty, so it's completely up to you which of these you'd like to make. 
To find out more, simply keep reading below. 
Some of us struggle to choose whether we'd like something more simplistic for our wedding day, or something a little more extravagant. If this sounds like a dilemma that you've been facing, then we've got the perfect solution for you. 
This cake essentially gives you the best of both worlds. It has a gorgeous, clean cut, silky smooth white fondant outer layer, but with a glorious surprise on the inside. 
That's right! It's a rainbow cake. Each layer has a different rainbow color, bringing in a total of 6 layers, which is more than enough to serve all of your hungry guests. 
Many people may feel intimidated about making a rainbow cake, as it does seem rather elaborate, but we promise that this recipe makes things super easy. It's a Betty Crocker recipe too, so you just know it's going to be foolproof. 
If you want some advice about making the perfect rainbow layer cake, then we'd say that the most important part is investing in high quality food colorings.
Some of the cheaper varieties simply don't show up in the cake mixture, and can even give a strange color quality after baking. 
In addition, if you're not really into the rainbow colors in the display picture, that's fine! Just alternate the colors depending on your preferences. 
Your guests are going to adore this cake, and it also makes for the perfect wedding photos as you both cut into your glorious rainbow. 
If you're like us, no other cake quite compares to carrot cake. It's incredibly moist, delicious, and a real crowd pleaser for many. This is why it's a great option for baking as a wedding cake. 
Chances are that you've made carrot cake several times in your life, even if you don't consider yourself to be a star baker, so there's really nothing to fear.
This carrot cake is one of the best we've ever tasted, and your guests will be begging you for the recipe. It's brimming with cinnamon and nutmeg flavors, which we think would be perfect for a fall wedding. 
The best thing about this recipe is the cream cheese frosting, which is absolutely to die for. If you want to taste the best cream cheese frosting of your life, then you simply have to make this one. 
It teaches you how to artfully spread it around your cake until it's perfectly smooth, and looks professionally made.
To top it off, why not place some edible flowers on the surface of your cake? Incredibly simple, natural, and elegant. This cake is a real show stopper. 
We truly think that this is one of the very best cakes on our list, simply because it's so adaptable. If you're new to making buttercream flowers, don't worry, because this recipe's got you covered. 
It's perfect for those still at beginner level, and actually teaches you how to pipe in an artful way. The result is an elegant, flawless cake that's also delicious. 
In order to adapt this cake for your special occasion, the recipe encourages you to change the colors of the flowers that adorn the cake. This is why we think this would be perfect for your wedding day. 
For example you could choose a deep purple and pink if you're celebrating a lesbian wedding, and makes for a great way of demonstrating the love that you share with one another. The same applies for each of the different colors on the flag. 
Perhaps you'd like to display a full rainbow of different colors? If so, then you can absolutely do this. Have fun with it and create something special that's meaningful to you and your partner. 
It also shows you how to make your cake perfectly smooth all the way around using a spatula.
So, if this is something you struggle with, this recipe has plenty of helpful tips and tricks to aid you on your journey to creating the perfect wedding cake. 
If you and your significant other are celebrating a trans wedding, then we suggest that you take a look at this amazing trans pride layer cake, which is absolutely beautiful to look at. 
We absolutely adore the alternating blue, pink and white layers, which look incredibly elegant and seamless when placed on top of one another. 
We also love the icing that adorns this cake, and it's not only gorgeous to look at, but delicious to taste too. If you need some tips and tricks on how to pipe the perfect icing row, this recipe has got you covered. 
You will be alternating between blue, pink, and white for your icing too, and you'll be using it to scale up the length of the cake until you arrive at the very top.
The top layer is a perfect amalgamation of all three colors, and blends in beautifully with the rest of the cake. 
The best thing about this cake is the decorative flowers that adorn the edge. This makes it super easy to cover up any mistakes you make with the icing too.
Simply purchase some fake flowers, and tuck them into the buttercream to create the most seamless wedding cake imaginable. 
If you don't feel like purchasing cloth flowers, then you can buy pre-made ones made of icing sugar, so you can eat them too!
If you like the design of the cake, but the colors aren't representative of your wedding, simply chance it up and experiment with different colors. 
Some of you reading this list might feel disheartened that we haven't included a chocolate cake recipe yet, well, don't worry because we've got the perfect wedding cake recipe for you. 
If you want to try the very best chocolate cake of your life, and have your guests in pure awe of the spectacular flavors, then we definitely recommend that you consider this one as an option. 
It's made from a super fluffy double chocolate base that simply melts in your mouth. After this, it's topped lots (and we mean lots!) of chocolate ganache.
It's then loaded with lots of beautiful berries, which give the recipe that perfect tart flavor we all adore. After you're done decorating the cake, you can top it off with any color flowers you like and match your wedding theme. 
Best Gay Wedding Cake Toppers 
Now that we've covered some of the very best recipes you can adapt for your gay wedding, we can move on to discuss some toppers that we found, and absolutely adore. 
For some inspiration, simply keep reading below. 
Their toppers are honestly some of the cutest we've seen on the entire internet. They're made to fit a rustic wedding style, and we think they'd pair perfectly with some of the white, floral cakes found on the list above. 
They can either be bought as female/female or male/male. Both are equally adorable, and feature a little painted wooden figurine. The best thing about them is that they're customizable too. 
This one features a gorgeous silhouette of two men in suits, very elegant and works with almost any cake. 
Final Thoughts 
We hope that this article has provided you with a little bit of inspiration and encouragement for creating your perfect gay wedding cake.
Remember that each of the cakes on our list is customizable, and can be changed to suit your special day.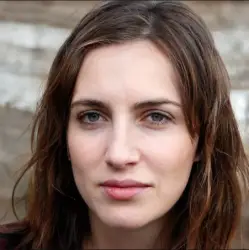 Latest posts by Anna Ingham
(see all)