We can admit here that cookie recipes come in various flavors and textures, so throwing something together is tempting.
This may be a problem, as you may have fewer ingredients at home or limited supplies.
That's why many don't know that some eggs, sugar, flour, chocolate, and a few chips are all you need to transform these into various recipes.
To find the best of the best, read on and prepare yourself for so many cookie options with few ingredients. 
A cookie can be made with five ingredients, these include all-purpose flour, large eggs, brown sugar, softened butter, and some chocolate chips. Mix all these in a bowl and then pour onto a baking sheet. 
Even if you get a result that isn't quite what you're looking for, you can appreciate how unique you can make these, as you can use your own toppings, chips, and even regular sugar in place of brown and see what you come up with. 
If you want something easier, these cookies only take three ingredients to make, and these can be made with any chocolate, which you can mix with the dough or drizzle some over the top, and when it cools, you have the perfect cookie.
The best thing about this mix is that you can scoop and lay it on your baking tray, so you can make a good batch and still get them all at a consistent thickness.
Make sure that you also leave a good amount of space between each one as they expand when baked. 
This recipe brings all the best of simplicity with a loved fruit, the banana. If you want something different for yourself or your kids, these cookies offer you a healthy snack you don't have to feel guilty over.
All you need is two ripe bananas, some whole oats, and a quarter cup of whatever additions you like.
Here you can add some nuts, fruit, peanut butter, or a few chips, and you'll find nice bite-sized cookies when these come out. 
For times when you may have some pumpkin in a can or a mixture leftover from thanksgiving, you can give it new life with this cookie recipe.
Watch as the pumpkin mix and the crumbly cookie adds a richness that is hard to replicate anywhere else.
You can use premade cake mix or make your own, and this only takes 10-20 minutes longer for your recipe, but you'll notice the quality in the mix for sure, as you can use cinnamon sugar or an equivalent for a kick in flavor.
If you'd rather have something sweet and rich, these lemon cookies are ideal, as they offer you a lovely tart and crinkle cookie that will hit the spot really well.
As always, you can use a lemon cake mix or expand your ingredient list and make it from scratch.
If you take the time to make the mix, you can make these even more interesting, as you can use some lemon zest, lemon juice, and even a glaze to make them look more appealing and ooze with flavor. 
These are perfect for those who like a wider variety of cookies and want that biscuity texture that crumbles with every bite, which is excellent if you want to replicate the rich types you can get from stores.
These cookies can be made in so many ways it can be overwhelming where to start, as you could add nuts, fruit, raisins, chocolate, and even caramel to freshen this recipe up.
This gives you more ways to enjoy this recipe in the long term. 
We go from shortbread to cool whip, which makes any dessert much more decadent and tasty as you only need a cake mix, some whipped topping, sugar, and a large egg, so when you mix all this and let them cool, you have something special indeed. 
The best thing is that these come out light and airy, so even though they have quite a bit of richness, they will be more palatable for any preference.
These would be ideal for a spread or as a quick pick-me-up during the day. 
Museli can be fulfilling as a cereal, but if you have a good quantity in your home, you can use them to make these delightful and flaky cookies that give you all the goodness of the muesli.
Even better than this, you can go lighter on the ingredients to make these healthier.
When cooked, some may assume this takes away the flavor, but you find quite the opposite. In fact, they come out softer and crumblier than the usual crunch you would expect from your regular use of muesli. 
What's more interesting about peanut butter is that it's found in more recipes, so if you've been looking for more excuses to use it, this one is perfect. You only need this, some granulated sugar and a large egg. 
Why not make them more interesting with some customization?
You could add chocolate chips, and for a balance, you could add a small drop of vanilla extract, which will give you different notes as you take a bite, so you get a good mix of sweet and savory.
When you make any cookie recipe, you have to use chocolate at some point, as it can be a very rewarding ingredient, and it can be used in so many ways.
This recipe, for instance, uses cocoa powder to produce chewy and fudgy cookies.
As well as this, you can use powdered sugar and two large eggs, and you don't need to use any flour as you don't need to dough to rise as much with these.
While they do puff quite nicely, they only take up to 18 minutes to bake thoroughly. 
We turn now to a different kind of cookie recipe as these result in bite-sized truffles covered in chocolate, as you can use confectioners' sugar and white chocolate for these creamy and soft treats that will get approval from even the pickiest of eaters.
For this, you can use some cookie butter or a Biscoff cookie spread if you want more of a caramel tang to the truffles.
You can then roll the dough into balls and freeze them when you're done to get a firmer texture.   
If you've ever seen girl scout cookies, you will be familiar with tagalongs, and if you love these as much as we do, you can make them yourself.
These have a lovely layer of peanut butter and cake, with all of this coated in chocolate.
You only need vanilla wafer cookies, creamy peanut butter, chocolate chips, and coconut oil if you like the added benefits of a bit more flavor.
It can also make cooking, in some instances, easier when compared to other cooking oils. 
Frequently Asked Questions
Can I Make These Gluten Free Or Vegan?
You can, so you only need to replace the flour, as you can find gluten-free versions of the white variety.
You'll find with gluten-free recipes that you still have a lot of freedom when looking at ways to make your recipe more delightful for taste.
This is similar to vegan recipes as you can find vegan alternatives, and here you can add some nuts like cashews or almonds for a crunchier cookie.
With more vegan options available than ever, it's never been easier to make thee similar to the original recipe. 
Can I Make These Healthier?
This can be done simply with a few changes, so you can find whole wheat flour, unsweetened sauces, and nuts, and even use dark chocolate to make these healthier, and the best part is that you don't have to use sugar.
It's a good idea to use things like oats and grains to the fullest, as even though these can have slightly higher fat and protein values, this is an essential part of your diet.
You only need about a handful for your daily amount, so they are perfect to use in these recipes. 
The Bottom Line
When we think about cookies you can find at the store, we think that to achieve the same flavors and varieties are next to impossible, but this isn't the case and can be done easily at home with a handful of ingredients that you may have lying around. 
This means that you don't have to spend as long looking for specific ingredients and gives you more time to reinvent recipes to make them more appealing to you.
It can also be a fun activity for the whole family to get involved with.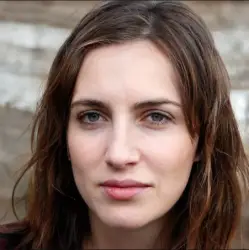 Latest posts by Anna Ingham
(see all)