Vegan desserts don't always contain the usual pantry ingredients that help to bind things together, but there is a great range of alternatives that taste amazing.
Whether you are a chocoholic or prefer your desserts to be full of fruit, there is something for everyone here.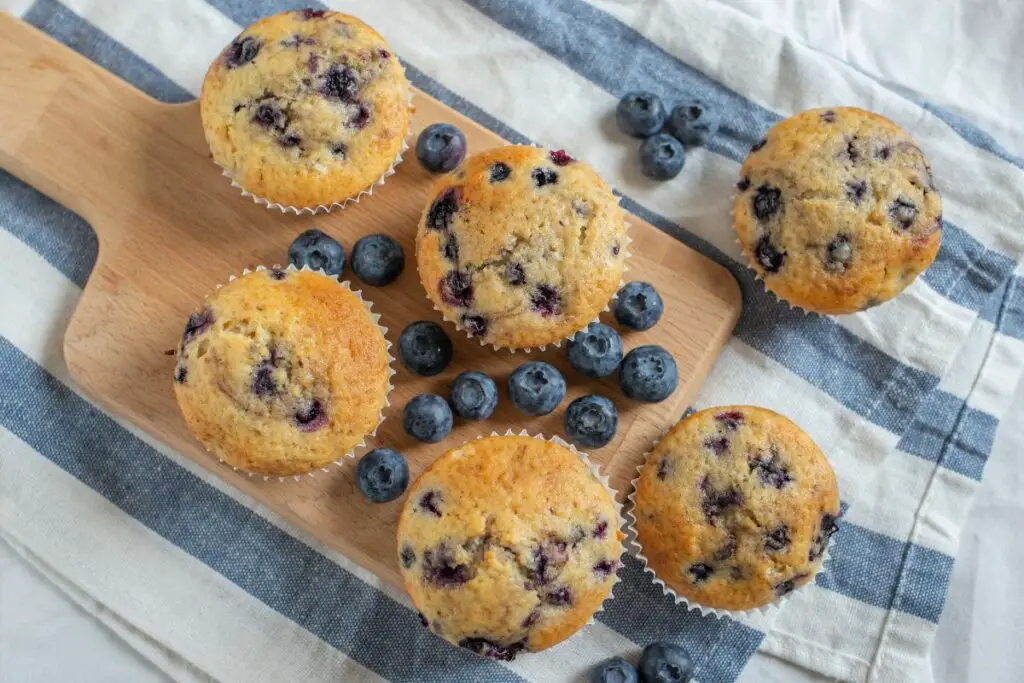 In this article, find the 15 best vegan desserts that are tasty and easy to make.
We love this no-bake recipe with a gooey cacao topping. Peanut butter and chocolate are an age-old combination that has been experimented with many times.
Here, the peanut butter chocolate chip layer is made with a cookie dough structure using almond flour and maca powder.
The chocolatey top layer actually is free-from any chocolate. Instead it contains dates, walnuts, and cacao powder to form the perfect compliment to the rest of the bar.
Don't worry if some of the ingredients sound a little complicated, there are a few variations listed on this recipe.
Apple desserts always go down well, they're hot and delicious with soft and sweet pieces of fruit inside that makes you feel all warm and cozy.
This simple apple cake recipe uses only seven different ingredients to achieve a mouthwatering result.
Vegan desserts aren't always super complicated. Here, you replace milk with a non-dairy alternative and some vegetable oil to help the cake stay nice and moist.
Cinnamon and a pinch of salt are all you need to get the perfect balance of flavors before you enjoy with some vegan custard.
Light and fresh with a creamy cheesecake-like layer, this cheesecake recipe is perfect for everyone. The gluten-free crust is made using crushed walnuts, dates, and coconut oil.
Each layer of the cheesecake should be frozen before adding the next which means you'll need to allow for plenty of time to prepare.
Choose from two different cheesecake options with this recipe, one uses cashews and the other uses a vegan cream cheese.
The raspberry layer is a simple blend of frozen fruit, maple syrup, and lemon juice for a sweet and tangy balance.
Banana bread is a staple, who doesn't love it? It's a great way to use up your ripened bananas that you don't want to waste.
Perfect with a cup of tea or coffee and the right amount of sweetness, it can also be served as a dessert.
To combine the mixture and keep it nice and moist, sunflower or vegetable oil is used. If you want to take an extra step, you can use dried fruit and nuts to add some crunch and depth.
We love serving with a side of ice cream.
The perfect chocolate cake is rich, moist, and loaded with chocolate. This indulgent chocolate cake is composed of a light, soft sponge and a creamy buttercream frosting.
All the ingredients can be made in one bowl which makes the whole process a lot easier than a usual cake. If you've got an upcoming birthday or celebration, give this recipe a try!
Simple and easy recipes tend to produce the most delicious results. This vegan recipe creates a light and fluffy sponge that has plenty of moisture.
Many people assume that a vegan cake would be dry and horrible as there is no dairy, but this couldn't be further from the truth.
The cake is topped with a vegan lemon glaze to tie the layers together.
Made with non-dairy yogurt, lemon juice, sugar, and vanilla extract the glaze is a mix of creamy and tangy which provides the perfect layer to top the sponge.
With so many chocolate mousse recipes available online, it can be difficult to separate the good from the bad. Containing no dairy or soy, this recipe is keto friendly and completely vegan.
Another bonus of this recipe is that it's super simple and no cooking is required.
It's easy to make this silky smooth mousse with a base of coconut milk and cocoa powder.
There are a couple of optional extras that can take the flavors to the next level such as vanilla extract and peanut butter. Top with a big dollop of whipped cream and enjoy!
No one will be able to taste the difference between this cheesecake and a non-vegan version! Baked-cheesecakes are a classic dessert that can be served for any occasion.
No nuts or tofu are used to create the rich and creamy cheesecake texture here, instead a vegan cream cheese is used for the base.
A homemade or store bought pie crust can easily be made with any cookie or crunchy base you like and combined with vegan melted butter to form a stable layer to work from.
There are a number of variations that can be made with this base recipe, simply add any ingredients you love to the mixture and enjoy.
As with many vegan recipes, they also tend to be gluten-free. This vegan lemon curd tart incorporates a gluten-free almond and oat walnut pie crust which is crunchy and delicious.
The tart filling is the perfect blend of sweetness from fresh strawberries and tangy flavors from the lemon curd.
There are some ingredients that aren't standard pantry fillers such as agave syrup and agar, but these are available in well-stocked grocery stores and health food stores.
Serve with extra lemon wedges, fresh strawberries, and plenty of whipped coconut cream for a heavenly experience.
Tofu is an extremely versatile ingredient for vegan cooking as the texture can be manipulated to mimic many non-vegan products. Here, silken tofu is used to create a chocolate mousse for a quick and healthy dessert (see also '15 Delicious Quick Desserts You'll Love To Make!').
Dark chocolate and cocoa powder are used for the rich chocolatey taste you expect from a mousse.
Maple syrup and vanilla extract balance the bitter flavors from the dark chocolate and adds a complex sweetness with hints of caramel.
Maybe we're biassed, but homemade brownies taste so much better than those from a box. The best brownies are gooey, fudgy, moist, and rich. Luckily, this recipe means you'll get all of these elements!
Dairy products are replaced with non-dairy alternatives which are complemented by the brown sugar. Brown sugar keeps the brownies super soft and moist.
Cocoa powder and non-dairy chocolate chips or pieces of chocolate are used for the characteristic chocolate flavors. If you prefer, change this for dark chocolate or any type you like!
Summer pudding is a British dessert that is made of summer fruits and sliced white bread and shaped like a Christmas pudding.
Although you may not have tried this before, it's a great vegan dessert to make for a hot summer's day, especially when all the berries are super ripe and in season.
Any selection of berries can be used, but the recipe calls for raspberries, blackberries, and redcurrants. Naturally vegan, all you need to do to top this off is to add some vegan pouring cream before enjoying.
Passion fruit has a great blend of sweet and tart flavors, not to mention the delicate aroma.
A gluten-free shortbread crust is made with nuts, flour, coconut sugar, and vegan butter which has the right amount of crunch and sweetness.
The passionfruit curd filling is made with quite a few passion fruits so you'll need to stock up.
Plant-based milk and coconut cream also help to provide the filling with a rich and creamy texture that you'd hope for. Serve this tart in the spring or summer for a light and tasty treat.
Are blueberry muffins a dessert or a snack? It doesn't really matter because they taste great and are perfect for that bit of sugar you crave after a main meal.
Muffins are also great as a snack, especially when they are soft, sweet and moist.
Containing fresh blueberries and a hint of lemon juice, the flavors are light and fresh.
Muffins are a great recipe to make if you're strapped for time as they are quick and easy to make and you can't really mess it up.
Apple Crisp is a signature food to consume in the fall, with plenty of cinnamon flavors that will warm your soul. Made in one bowl, you'll be thankful for the easy clean up which gives you much more time to sit and enjoy your dessert (see also '15 Best Italian Desserts To Make Today').
Apples are tender and caramelized under a crispy pecan and oat topping.
Lashings of grated ginger, apple juice, lemon juice, and a sprinkle of nutmeg make the fruit irresistible. Serve with plenty of fresh whipped cream for the ultimate winter warmer.
The Bottom Line
There you have it, the best 15 vegan dessert recipes (see also '10 Tasty Chinese Desserts To Make This Weekend') for you to try out when you need something sweet in your life.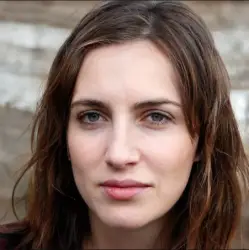 Latest posts by Anna Ingham
(see all)