You'd be hard-pressed to find anyone who does not like a chocolaty treat.
But what about chocolate and fruit? This makes a delicious combo, but why buy it from the shops when you can just make your own? No, it's not that difficult, not when you have a great recipe behind you.
Whether you are looking for something to serve the family after their main meal or you want to make something that will keep the kids happy at Christmas, chocolate candies are a must-try for anyone who puts any thought and effort into their evening dinners.
So how can you make some candies super quick? What tools and foods will you need for this dessert? How can you get the balance of chocolate and fruit just right?
Well, do not worry, we have the answer to all those questions and more with our amazing recipe for raspberry cream-filled chocolate candies.
What Are Raspberry Cream-filled Chocolate Candies?
The great thing about these candies is that you can make them ahead of time, storing them in the fridge until your guests arrive.
You can either serve them chilled or leave them out for an hour before dishing them up.
This comes with a creamy raspberry filling which is packed between two layers of delicious chocolate.
You can also serve them with some desiccated raspberry grated over the top for that little boost of tartness.
This is a very indulgent treat, but one that you can afford to do once in a blue moon.
This will also be great for a sophisticated soiree, as these sweets have a dark edge, ideal for serving up with glasses of wine.
Another great thing about this dessert is the fact that it is completely vegan.
So if you know anyone who is trying to dodge dairy products, then this is a great treat to round off the evening. This is also a gluten-free and paleo-friendly recipe.
Are These Candies Difficult To Make?
No, but you'll need to make sure that you pay attention to the recipe.
This one makes the candies in the shape of Reese's peanut butter cakes, which is the perfect vessel to house all of that delicious raspberry cream inside.
You won't need any thermometers or need to keep an eye on the temperature as you are cooking.
All you'll need to do is make sure that you have plenty of peanut butter cupcake papers and a decent cupcake baking tray.
The candies make for amazing gifts as you can make them well in advance. This is another reason that you'll need to stick to the recipe.
The integrity of these candies will all depend on the consistency of the chocolate and how well you have mixed the raspberry cream on the inside.
Raspberry Cream-Filled Candy Recipe
This recipe is broken up into two parts: making the raspberry cream filling and making the outer chocolate shells.
Total Prep And Cooking Time: 1 hour
Ingredients for the raspberry Cream Filling
1/4 cup maple syrup
1 tbsp tapioca starch
1 and 1/2 cups frozen raspberries (roughly 5 ounces)
1/2 tsp almond extract
1 tsp vanilla extract
1/2 cup coconut oil (room temperature)
Ingredients For Chocolate Covering
2 cups semi-sweet chocolate chips
1 tbsp coconut oil (room temperature)
Crushed freeze-dried raspberries (optional)
Recipe
Take a medium-sized saucepan and whisk together the maple syrup and the tapioca starch. Make sure that there are no lumps when you have started whisking.

Take the frozen raspberries and sprinkle them into the saucepan. Place the mixture over medium heat.

Simmer the sauce until it has thickened.

Once this is done, take it off the heat and whisk in the vanilla and almond extract. Then whisk in the oil.

Strain the sauce through a sieve to get rid of all the raspberry seeds. Once you have done this, then allow the sauce to cool completely.

Once the sauce has reached room temperature, then blend it. Start off at a low speed, temping the mixture as you increase the settings.

Make sure that you blend the sauce until it is completely silky smooth.

You should then blend in the oil until you have around 1 cup of raspberry sauce. Once this is done, you can either store it in the fridge or cool it down in preparation for inserting it into the chocolate cups.

To make the chocolate shells, mix the chocolate and the coconut oil together over a lower heat until the chocolate completely melts. Try not to overheat the chocolate as it will cause the final mixture to go grainy.

Set out your paper muffin liners. Fill each paper with the chocolate mixture until it fills up around half of it. Swirl the chocolate around so that it does not clump together.

Place these chocolate-filled papers in the fridge until they harden. This will usually take around 10 minutes.

Take the raspberry cream filling out of the fridge and spoon that on top of the hardened chocolate.

Then use the remaining chocolate to cover the semi-hardened raspberry goo in the middle. You might have to tilt the baking tray so that the chocolate covers the whole of the inside.

If you have the crushed-up raspberries, then sprinkle them over the chocolate coating at the top before it goes hard.

Once these candy cups are cooled completely, then you can place them in the refrigerator so that they harden completely.

You can refrigerate these candies for around a week. You can also put them in the freezer for around 3 months.
Nutritional Profile Of Raspberry Cream-Filled Candies
Here is the nutritional profile of these candies. Make sure that you are not consuming too many of these.
However, one of the great things about these candies is that they do not come with any added sugar.
This makes them great for anyone trying to lose weight or suffering from conditions like diabetes:
Calories: 230 per serving
Total Fat: 15.7g
Cholesterol: 0mg
Total Carbohydrate: 23.1g
Dietary Fiber: 2.6g
Sugars: 19.6g
Protein: 2.1g
If you are looking to increase the servings of these candies, then you will need to amend the macros and micros accordingly.
Frequently Asked Questions
How Can You Store These Candies?
If you want to store them in the fridge, then take an airtight Tupperware container and place them on a lower shelf.
Try not to refrigerate them too soon after you have cooked them, as they will still be soft, which will cause them to stick together in the fridge.
We would suggest that you place them in individual foil or plastic wrapping to stop this from happening.
You cannot store these candies at room temperature, as the fresh fruit filling will go bad a lot quicker.
If you are going to freeze these candies, then place them in freeze-proof airtight bags.
Again, you might want to find a way to separate these candies before you put them in the freezer.
You can expect raspberry cream-filled candies to last up to 3 months in the freezer.
Can I Substitute Semi-Sweet Chocolate For Dark Chocolate?
Dark chocolate can be tricky to work with when you are melting it as it tends to go hard and grainy when you melt it. The texture will also be too hard in contrast to the creamy raspberry filling.
Can I Substitute Semi-Sweet Chocolate For Milk Chocolate?
For a similar reason to dark chocolate, milk chocolate will not have the right texture for these candies. It will be too soft and will cause the candies to break, especially if you are trying to store them in the freezer after you have made them.
Milk chocolate will also invalidate their vegan status, so if you are making them for a dairy-free friend, then you won't be able to serve them milk chocolate.
What Can I Serve With Raspberry Cream-Filled Candies?
You can serve these after a cheese platter, as the sweetness will be a nice contrast to the savory cheese. You can also serve these candies as part of a larger buffet.
However, these chocolates are simply made to be served as a treat after a sophisticated dinner party.
We would recommend taking them out of the fridge and serving them immediately, as it will give the chocolate that extra crunch.
What Other ingredients could I use with raspberry cream-filled candies?
You could always mix in other fruits instead of raspberries. Strawberries are equally as pliable as raspberries and the flavor will go just as nicely with the chocolate.
All you'll need to do is sieve out the seeds in the same way as you would the raspberries.
Conclusion
Raspberry and chocolate go famously together, so there is a lot to recommend these delicious candies.
If you get them just right, then you have everything that you need for an amazing after-d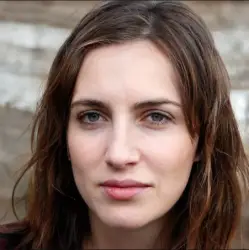 Latest posts by Anna Ingham
(see all)