Are you looking for an Irish dessert to make but aren't sure where to start? Maybe you want to make a tasty dessert this weekend and need inspiration?
Or are you curious and want to know more? No matter what your reason might be, we are here with the answers for you! 
Finding an Irish dessert to make at the weekend can be tricky. There are so many to choose from that you can spend hours and hours scrolling through recipes, never finding the right one for you.
Disappointed and stressed, you wonder if you will ever find a tasty Irish dessert for yourself. 
Well, no more! Today, we are here with the answers you need. Keep reading for 10 tasty Irish desserts to make this weekend.
No matter your tastes or preferences, we are here with a dessert for you. Let's dive into our list and find you an Irish dessert to make this weekend. 
First up, we have the delicious Guinness float! Guinness is a traditional Irish drink, one that has become popular the world over.
Adding a delicious cup of vanilla ice cream and some chocolate syrup to it transforms it into a delicious dessert! 
It's super easy to make and is the perfect boozy dessert. You can have this ready in just a few minutes, however long it takes you to scoop out the ice cream. You can soften the ice cream if you prefer, but it isn't essential. 
If you can't find Guinness, you can use another Stout beer too. Just make sure it is one you like before you add some ice cream to it! 
That's right, we have another Guinness dessert for you! This chocolate Guinness cake is perfect for serving up on a weekend. Topped with cream cheese frosting, it should remind you of a Guinness pint, without the need to order one! 
Again, if you don't have Guinness, you can swap it out for a dark beer or another stout. However, we think it tastes best with Guinness, so it's worth tracking some down before making your cake! 
Make sure you leave the cream cheese to soften and warm to room temperature before you use it.
Doing so ensures that you can mix it without any lumps forming. Nobody wants a lumpy frosting, so be sure to not mix it until it's warmed! 
These delicious shortbread squares are made using Irish butter and are wonderfully rich and tasty. They are so versatile too! You can turn them into chocolate peppermint shortbread squares, red current, or toffee pecan!
The recipe allows you to tailor them to your tastes easily and even has the instructions for these three variations so you can follow along with ease. 
We love how rich the shortbread is, and how easy the recipe is to follow. It's perfect for beginners and advanced bakers alike.
The recipe is simple to follow and is full of tips that will make the process even easier! Just be sure to use butter that has warmed to room temperature, as it makes it easier to mix your ingredients. 
Irish coffee is a wonderful dessert and one that is perfect to serve when everyone is feeling full! It isn't too heavy and goes down a treat after a hearty meal or dinner party.
Plus, they are super easy for you to make! You can also tailor them to everyone's coffee preferences, making them as weak or strong as needed. 
With just six ingredients and two steps to follow, this recipe is perfect for anyone after a simple dessert to create this weekend.
We recommend serving these in some glass mugs so everyone can see the delicious coffee! Plus, it looks like you put way more effort in than you have! 
Are you after a dessert that only takes five minutes to make? Try these delicious Irish chocolate pots de creme! They are so quick to make but look super professional.
Make sure you serve them in some ramekins for a classy and sophisticated touch! Alternatively, you could serve them in tea cups for a quirky touch. 
The recipe itself is extremely easy to follow, with six steps that walk you through the process. Plus, you can easily make this dish vegan! Simply swap out the chocolate and cream for vegan alternatives!
You will also need to use an egg replacement, like plant-based milk and some lemon juice. This will help bind your ingredients together, although be sure to add the milk slowly so you don't change the consistency too much.
We love crumble here, so when a recipe describes itself as the perfect apple crumble, we have to try it! It certainly lives up to its name too!
Crumble is a staple comfort dessert in Ireland and one that is perfect to whip up on a rainy Saturday afternoon. 
The instructions are easy to follow and are broken down into three easy steps. Make sure that you melt the butter beforehand. Your ingredients will combine far quicker, and it saves your arms from aching as you stir and beat for ages! 
Serve your crumble warm with a generous amount of vanilla ice cream and it is sure to be a crowd-pleaser! You can swap the ice cream and butter for non-dairy versions too, making this a tasty vegan dessert! 
Soda bread is a classic dessert in Ireland, so why not whip up this tasty dessert this weekend? Served as slices, this bread doubles as a breakfast, snack, and dessert.
It's super versatile and can be topped how you see fit. It's perfect for those that want a dessert that will last for the whole weekend and can be customized with ease. 
You do need to mix the ingredients quickly, so make sure you have everything set up and ready to go before you begin.
You don't want your bread to not rise, do you? It's best to eat the bread fresh, or you can freeze whatever is left for a rainy day if you prefer! 
We love ours with some butter spread across, melted chocolate, or some fruit, but top yours how you see fit! 
Who doesn't love whoopie pies? These chocolate pies include a splash of Guinness to create a rich and deep flavor that you are sure to love!
These are wonderful desserts to offer as something light after a big meal. Plus as they are so small, your guests can take them home to enjoy later (or keep them for yourself)!
The recipe is straightforward to follow, with just four simple steps. They can take a little longer if you don't have an electric mixer, so make sure you have your arm muscles ready to go!
For those with a mixer, this recipe is super quick to whip up. Perfect for when you want some chocolate and a hint of Guinness in your dessert! 
This fruit loaf cake features dried fruit that has been soaked in whisky. It's another boozy dessert, and one we think you will love!
It's packed full of flavor without the fruit being overwhelmed by the whisky. Even if you don't like whisky, we bet you will love this loaf cake.
Again, this is a simple recipe to follow, with just four steps. It does take a little longer than others on today's list, as the fruit needs to soak in the whisky and cold tea overnight.
It's best to start this one on a Friday evening if you want to enjoy a slice on Saturday afternoon! 
Finally, we have this tasty Irish coffee cake made with delicious Irish cream liqueur. You get delicious coffee swirl cake that is super moist!
You can make the cake in a bundt cake tin, or another tin if necessary, just make sure you line it correctly beforehand! 
Not only does the cake have a fantastic coffee taste, but the liqueur is added to the cake mixture and the icing for a boozy touch! It also makes the cake a little more special, ideal for any parties or birthday dinners you might be hosting! 
It is a sure way to end your weekend on a high, and saves you the trouble of serving a glass of liqueur with dessert!   
Final Thoughts
And there you have it, 10 tasty Irish desserts to make this weekend (see also '10 Tasty German Desserts To Make This Weekend')! Whether you want a small coffee to round off your dinner party, a decadent cake, or a simple fruit cake, we hope you have found the recipe for you! All of these are simple to make, although some might take longer than others. 
Be sure to follow any tips and tricks listed here or in the recipe to make the baking process even easier! You are sure to have a fantastic dessert, no matter the one you choose!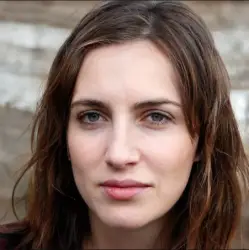 Latest posts by Anna Ingham
(see all)