Many people who switch to a dairy-free diet worry that they will be missing out on the sweeter things in life; namely chocolates and desserts. 
Sweet treats are the best way to treat yourself after a long day, but many people think that dairy-free desserts are tasteless and dry.
This couldn't be further from the truth! It turns out that there is a treasure trove of dairy-free alternatives that you can use to produce some of your favorite delights. 
By following these 13 mouthwatering dairy-free dessert recipes, you can still indulge in ice cream brownies, no matter what diet you're on! 
Brownies are many people's go-to dessert treat, and you'll be happy to know that you can very easily make them dairy-free! 
In usual recipes, you would have to use butter. This recipe instead for oil to be used instead, which makes the brownies just as moist and delicious. 
The ingredients for these fudgy and chocolatey brownies are simple to put together, and the finished product will be enjoyed by your whole family.
Pumpkin and white chocolate blondies are probably going to become your new go-to dessert.
These come together quite similarly to how a brownie mix would. After thoroughly combining the pumpkin, sugar, vanilla, and egg with the coconut oil in a separate bowl, gradually add the dry ingredients while continuing to stir.
Be careful not to overmix the batter, otherwise, the blondies will turn out dense and cakey.
Becoming dairy free is a great time to experiment with new flavors. A banana cream pie might just be your new favorite dish. 
While this dessert does have the word "cream" in it, there's no need for dairy-free people to worry! The cream used in this recipe is whipped coconut cream instead.  
The crust has a wonderful flavor and texture, thanks to the rolled oats and the almonds that are put into it.
The filler is a pudding that doesn't contain any dairy products and is thickened with cornstarch. After that, it is given a lighter consistency by being aerated with fluffy coconut whipped cream.
Shortbread has been a classic dessert for decades now, with many people having a family recipe for it that has been past down for generations. Typically, these recipes call for butter, but you can just as easily use dairy-free butter, like in this recipe. 
Mix the batter carefully until it just about comes together. You may think that you're not mixing it enough, but that's exactly how you make the best shortbread! Under-mixing is essential to maintain its characteristic crumbly texture. 
Before adding the raspberry and lemon filling and the remaining crust, you should first par-bake the base until it just begins to brown. Then, top it with the remaining crust.
This is not complicated at all, yet it tastes incredible!
Pumpkin pie is an American classic, and now just because you're dairy-free doesn't mean that you have to miss out! 
You can make an outstanding batch of pastry that will turn out supple and flawless by substituting regular butter for dairy-free butter in the recipe.
The flavor of coconut won't come through in the pie. Because of how subtle it is, you won't even be able to tell that it's there. If you enjoy that flavor, you can always put some coconut whipped cream on top of your pie. 
It's incredible how quickly you can prepare a batch of these small tarts. Because the crust is prepared with almond flour, not only is it delectably flavored, but it's also gluten-free.
When you are preparing the curd, make sure to simmer it over medium to low heat and stir it often while it's cooking.
After a few minutes, if you are patient enough, it will eventually thicken up and turn into a wonderfully smooth consistency.
Before you add the filling, you will need to first pre-bake the crust and then allow it to cool. If you want the crust to be extra flaky, consider spraying it with a little egg white before you bake it.
It will bake into the batter and form a layer, preventing the lemon curd from penetrating the cake completely.
While you'll be right in thinking that white chocolate contains dairy, this recipe makes a fake dairy-free version of this chocolate that tastes nearly identical.  
As an alternative to cream, cocoa butter and macadamia nuts are used in this recipe.
After all of the ingredients have been combined, you'll need to wait until the mixture has set before you can scoop it up and roll it in coconut.
These truffles are a terrific alternative to white chocolate and have a chewy texture.
Bread pudding is one of the most satisfying desserts. It's made using stale bread that has been soaked in a custard flavored with cinnamon or vanilla.
Even though it doesn't contain any animal products, this recipe packs a lot of flavors.
This recipe calls for a custard made using coconut milk and dairy-free milk, which is then flavored with cinnamon and vanilla and made thicker with cornstarch. A traditional custard would have been made with eggs.
You should pour this mixture over the bread and then let it sit for at least an hour so that the bread can absorb the liquid. This way, it can soak in before baking.
You can serve bread pudding warm, but you may let it cool and slice it first if you want a colder dessert.
You may have wondered how anything banana-flavored, creamy, and tastes the same as ice cream could be made. Well by following this recipe, you can finally find out! 
Tahini has a flavor that can be described as a little bitter and slightly nutty if you have never had it before. Although it looks like nut butter, it doesn't have a sweet flavor.
Bananas, chocolate, tahini, and salt in the sea make for a fantastic flavor profile that can sound a little odd at first. The use of maple syrup and pureed dates contributes a little bit of extra sweetness.
A loaded and dense cake with fruit, nuts, and chocolate is one of the best desserts out there. 
Cinnamon, nutmeg, allspice, and cloves are some of the spices that are used to season it, and it also has a touch of cocoa for a deep chocolate flavor.
But the nicest part has to be the chopped walnuts, chocolate chips, and raisins.
You can use golden raisins that have been soaked in rum to give them a nice flavor and add a bit extra moisture to the recipe.
These cheesecake bites are very impressive, especially when compared to other options.
Because they are made using fresh strawberries, not only do they have a lovely hue, but they are also quite flavorful.
The gluten-free crust with dates, pecans, and coconut in this recipe is delicious, but if you want, you can always use a biscuit foundation that is made with vegan butter instead.
To make the filling, you only need to combine all five ingredients in a blender until they form a paste, and then pour it over the crust.
These would be adorable as individual portions, but they could also be arranged on a plate and served as slices.
The only thing that's missing is a coating of bittersweet chocolate or some shavings of chocolate instead. 
Before we start with this one, we want to warn you that this recipe requires an ice cream machine. While these can be quite expensive, there's nothing quite like the taste of ice cream made at home.
The base of this ice cream is cashews that have been soaked in water, which are then combined with coconut milk, agave, brown sugar, and coconut oil.
The good news is that all you have to do is blend all of the ingredients until they are smooth.
The cookie dough can be made with almond butter instead of peanut butter chocolate chips, or you can use your go-to vegan cookie recipe(see also: 14 Vegan Cookie Recipes You'll Want To Make Right Away) in place of the peanut butter chocolate chip variation featured in this recipe.
In either case, it will be smooth and sweet, and you won't even be able to tell that it doesn't include any dairy.
In the past, preparing cupcakes and frosting without the use of dairy was a difficult task. And a frosting that doesn't contain dairy? How is that even possible?
These days this kind of dessert is more readily available because of the widespread use of dairy-free and vegan butter and yogurts.
Richness is added to these cupcakes thanks to the use of vegan milk and yogurt. In addition, you won't have any trouble whipping up a frosting that's airy and silky if you use vegan butter.
Summary
If you've gone dairy-free but aren't ready to give up on your favorite desserts (see also '15 Best Extraordinary Desserts To Make Today'), then try some of the recipes above to satisfy your sweet tooth!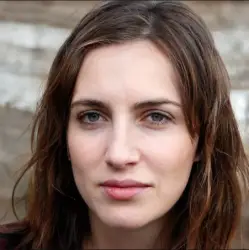 Latest posts by Anna Ingham
(see all)