When it comes to your special wedding day, there are a whole load of important things that you'll need to get right in order to make the day as romantic and memorable as possible.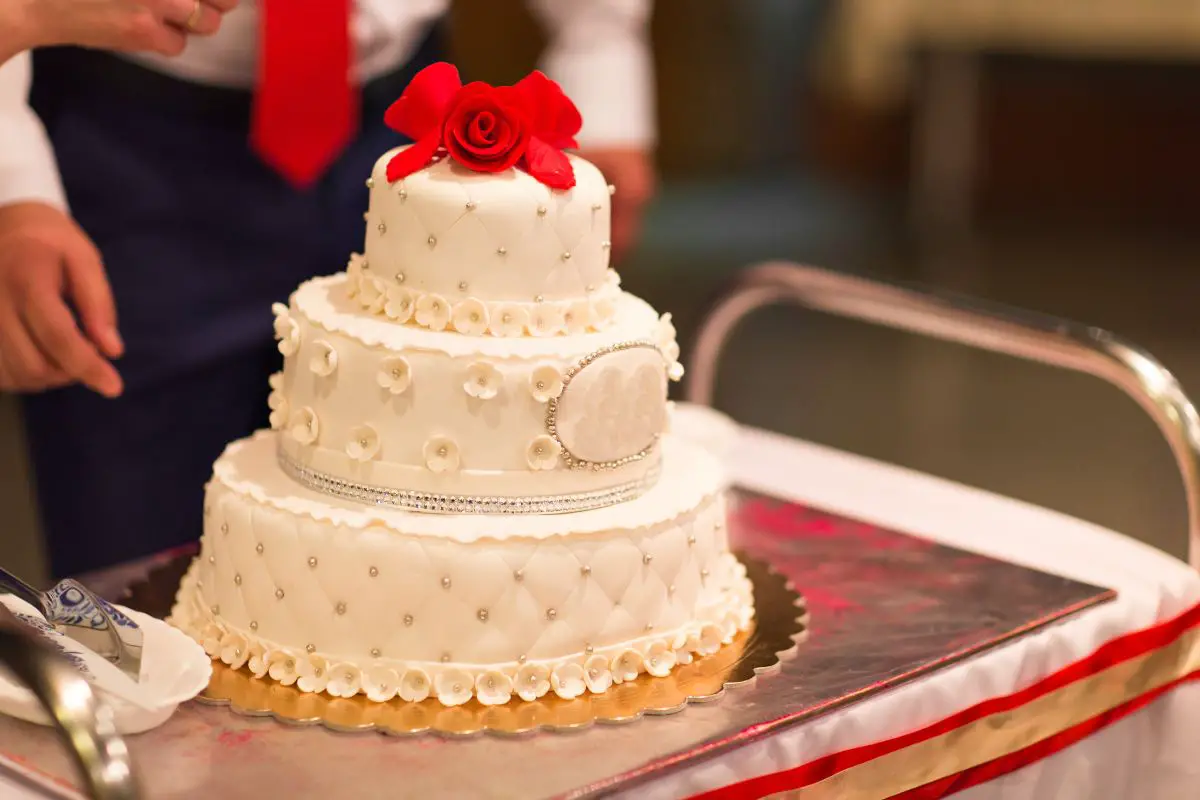 A big one of these is the wedding cake, which you ceremoniously cut with your partner before everyone enjoys a slice.
There are countless different types of wedding cake that you can get, but the classic white wedding cake is one of the very best.
When you picture a wedding cake, a white wedding cake is probably what first comes to mind. It's one of the iconic images of weddings, glowing beautiful bright white, just like the bride's gorgeous dress.
Better yet, there's loads of different styles and fillings that you can choose from.
In our tasty guide below, we've got the 12 best white wedding cake recipe ideas for your special day(see also: 18 Best Naked Wedding Cake Recipe Ideas For Your Special Day). Whatever your tastes, you're sure to find a white wedding cake you love! 
12 Best White Wedding Cake Recipe Ideas For Your Special Day
We're starting our list off with a brilliant twist on the traditional white wedding cake(see also: The Secret Meaning Behind White Wedding Cakes).
Though the cake design here is exactly what you'd expect, being a single tier and perfectly fluffy on the inside, there's the indulgent addition of a gold drip running its sickly way down the sides of it. 
Being pretty traditional, this is a quick and easy cake to make! You'll need a handful of ingredients for the main cake itself, but a lot of them are standard baking staples.
By this we mean things such as sugar, vanilla extract, all-purpose flour, egg whites, and so on. However, you'll also need some almond extract to give the sponge just a hint of nuttiness. Tasty!
As for the gold drip, the recipe explains how to make this rich, refined addition. You'll be able to whip it up whenever you like after this, adding it to any cake you want and making it look super chic!
Next on our list is this gorgeous 2 tier wedding cake that has a ruffled design on its frosting, which adds a great texture to the cake that's sure to get your wedding guests talking!
It's an elegant cake with a brilliant vanilla flavoring, and a great pick for your special day.
The recipe usefully explains how to make both the top tier sponge (which measures 6 inches) and the bottom tier sponge (measuring 9 inch), and each uses fairly standard methods and ingredients.
As a result, though this cake looks complex, it should be easy!
It's always useful to have a white wedding cake that's vegan for your special day, because there will be so many guests at your wedding thay some of them are sure to be vegan.
Thankfully, it's no extra effort to make a vegan cake, and the one in this recipe is even gluten-free too!
There are a variety of ingredients that help to make this white wedding cake vegan. For example, you use coconut milk instead of cow's milk, and you use coconut butter instead of regular butter.
The same goes for the buttercream frosting, which uses vegan butter and coconut milk. 
As long as neither you nor your guests have a nut allergy, it can be a great idea to have your white wedding cake be a nutty one.
As a result, this recipe for a fantastically tasty white walnut wedding cake (see also: 10 Tasty Valentine Cake Recipes You'll Love To Make)is a great choice!
The nuttiness comes from two different uses of walnuts.
One of them is in the cake sponge itself, where you'll use a cup of toasted and chopped walnuts, while you can also choose to add more chopped walnuts around the bottom and top of the cake too.
This helps to give it an extra crunchy texture!
Better yet, the sponge includes some cinnamon too, whose warm and spicy flavor will go perfectly with the nutty tastes.
This gorgeous white chocolate and raspberry wedding cake is a feast for the eyes – and a feast for the taste buds too!
It's extremely elegant, and the flavors inside will simply melt in your mouth. It's perfect for a wedding!
The cake and the sponge itself have a vanilla flavor to them, but it's infused with a raspberry cake filling that's totally fruity and refreshing.
Meanwhile, the cake is coated in a sickly (but delicious!) white chocolate buttercream frosting.
If you've never mixed white chocolate and raspberry before, you'll soon find that it's one of the best taste combinations there is. Try it!
Next on our list is this white wedding cake that uses a wonderful Italian meringue buttercream for its frosting(see also: The Ultimate Guide To Wedding Cake Buttercream Frosting)! It's a perfectly light and fluffy cake that your whole wedding party will enjoy. 
The Italian meringue buttercream really helps this cake to stand out, and it's pretty easy to make too.
You'll be adding it to other cakes you make in the future! It uses both vanilla extract and almond extract, giving it a brilliant blend of vanilla and nutty flavoring. 
We've looked at a 2 tier white wedding cake so far, but why not go one step further and have a 3 tier wedding cake?
With more tiers of delicious sponge added to your cake, it practically towers over the guests and looks like a fabulous, tasty mountain. 
You might think that making such a large and tall white wedding cake is difficult, but it's just a case of making each sponge as you normally would and then assembling them together!
This recipe walks you through making each of the vanilla flavored sponges, but each one will also have a homemade fruit filling – with strawberry jam and apricot jam!
The cake also uses marzipan for its delicious outside, which will give the cake an almond-like edge of nuttiness. 
Sometimes you won't want to have 3 tall tiers of white wedding cake, and will instead want to go the opposite route: minimalist!
If you're having a stripped-back wedding, then this traditional, simple white wedding cake will suit it perfectly. Naturally, it's incredibly easy to make too!
You'll need to make three different parts for this cake. The first is the deliciously soft sponge, which uses all the ingredients you'd expect.
The second is the sickly frosting, which is made from vanilla, milk, butter, and confectioners' sugar.
Finally, you'll also need to make some syrup (just water and sugar combined!), which is then applied to the layers of cake to help keep them moist.
This next one on our list is a bit of a break from tradition, but that's no bad thing! You'll have a wedding cake that everybody's talking about if you follow this recipe for a salted caramel and pear cake. 
This delicious white wedding cake is full of flavor. You've got the fruity refreshment of the pears, a cinnamon buttercream to give it a warm spiciness, and sickly and delicious caramel sauce.
They all fuse together to make a wedding cake that will keep your guests coming back for second helpings!
A Fraisier cake is a classic of French baking, and it's a fantastic choice for your special wedding day.
It involves two layers of brilliant genoise sponge, some syrup, strawberry halves embedded all along the sides of it, and Crème Mousseline (a custard-based filling!)
You'll find a whole load of different flavors with this brilliant cake, whether it's touches of white chocolate in the syrup or the fresh fruitiness of the strawberries, and it's a cake that looks absolutely gorgeous on top of that.
This is another great recipe for just a traditional, brilliant white wedding cake. It's perfectly moist and fluffy, and it's quick and easy to make as well.
You have the option to add some almond emulsion into the mix if you want, and it'll add a delicious hint of nuttiness if you do! Be aware of any nut allergies among your wedding guests though.
We're finishing our list with this fantastic white chocolate and lemon wedding cake recipe, (see also: White Wedding Cake Recipe: Ideas For A Home Bake)which has perfectly sickly chocolate mixed with a variety of sharp citrus flavors. 
The cake sponge itself is orange buttermilk, with orange juice used in its ingredients. Add the lemon-white chocolate mousse and lemon curd to this, and you've got a refreshingly citrus feeling to the cake!
Finally, a berry compote of raspberries, blueberries, blackberries, and strawberries make it even more fabulously fruity. Delicious!
Final Thoughts
There are loads of fantastic white wedding cakes you can get for your special day – use our list to find the best!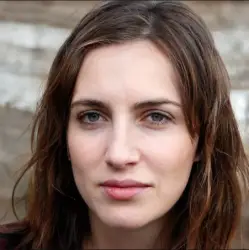 Latest posts by Anna Ingham
(see all)