When it comes to selecting your wedding cake, there is plenty to think about, such as the shape, design, size, and, of course, the flavor. 
Despite this, choosing your wedding cake should be a fun process – we're talking about cake, after all! 
One of the most important aspects to consider when choosing your cake is what type of frosting you're using – this doesn't only impact the cake visually but its flavor, too. 
If you have a wedding cake designer, they can help advise you on the best frosting for your design and style of cake. 
Alternatively, if you're still deliberating your wedding cake design, then you're in the right place. 
In this guide, we will explore everything you need to know about wedding cakes and buttercream frosting. Plus, we have even outlined the best recipe for you to test. 
Let's get straight into it! 
Different Types Of Buttercream Frosting
American Buttercream
There are various different types of buttercream, however, a simple buttercream frosting is only made with three ingredients: powdered sugar, butter, and either cream or milk. 
The beauty of buttercream is that it can be finished in a variety of ways. 
Pros:
A classic recipe, you can never go wrong with American buttercream. Not only does it taste delicious but it makes for the perfect wedding cake base, too. 
Plus, it is incredibly versatile. Whether you're going for a rustic look for an elegant look, you can achieve this and more with the help of American buttercream frosting. 
In addition, it is ideal for indoor and outdoor weddings since the frosting is able to stay stable when placed on display in most settings and temperatures. 
Moreover, compared to other frosting types, this is one of the more affordable options. 
Cons:
Some people find buttercream to be too sweet (similar to fondant). That said, to combat this, you could try adding fresh fruit and whipped cream to balance out these flavors.
Cream Cheese Buttercream Blend
As its name suggests, simply add cream cheese to your buttercream and you have a cream cheese buttercream blend!
Pros:
The main reason so many people love cream cheese buttercream is that it tastes insanely delicious. (If you're a couple who loves the cream cheese on carrot cake, then this frosting is a no-brainer). 
In addition to carrot cake, this frosting can complement a range of different cakes, too. Making it perfect for your wedding cake, regardless of the flavor!
Cons:
The only downside that comes with cream cheese buttercream frosting is that it tends to have a slightly yellow tint but to the nature of the frosting. 
That said, once you combine it with buttercream, it should create a soft white hue, perfect for your wedding cake. 
Italian Or Swiss Meringue Buttercream
Another popular buttercream frosting is Italian and Swiss buttercream – both are great options for cakes, and are made using meringue. 
Pros:
When compared to American buttercream, Italian and Swiss meringue are both considerably less sweet – making it a popular choice among planners. In addition to this, you can't forget about the fluffy texture – it is perfect. 
Likewise, you can't forget about the taste, either, which is simply divine. Although, the main reason people opt for Italian or Swiss buttercream is that it is much sturdier than other forms – keeping up with the structural demands of a wedding cake. 
Moreover, it also provides you with a clean exterior finish, which is ideal for wedding cakes featuring rolled fondant. 
Therefore, Italian or Swiss meringue is a great choice for couples who want a wedding cake that features amazing flavors which are too heavy or sweet on the palette.
Cons:
Due to the nature of this kind of frosting, it won't hold up well over long periods of time and in hot climates.
Therefore, if you're having an outdoor wedding, you may want to avoid using Italian or Swiss meringue buttercream. 
What Is Crusting Buttercream?
Once your frosting has crusted, that means that the top layer has completely set. Once it reaches this stage, it means you can touch and decorate your cake without leaving any marks. 
That said, just keep in mind that not all frostings possess this capability, 
Traditional buttercream frosting (otherwise known as American buttercream) is ideal if you're looking for a frosting that crusts. 
This is because it contains the perfect ratio of sugar to fat, which is required for crusting. If your frosting contains too much moisture or fat, it won't be able to crust. 
Compared to traditional buttercream frosting, whipped cream frosting, cream cheese frosting, and meringue-based buttercreams are much more delicate, and therefore will not crust as easily. 
Hence, if you're making a wedding cake that contains intricate designs with tiny technical piping techniques, then you may want to opt for a traditional buttercream recipe that isn't as simple. 
How To Make Buttercream Frosting
If you're looking to make the perfect buttercream frosting for your wedding cake, (see also: Fondant Or Buttercream: Which Is Better For Your Wedding Cake?)then you can't go wrong with this recipe.
Here, you're provided with the perfect ratio of fat to sugar which makes it perfect for crusting and decorating your cake. 
Buttercream Frosting Recipe
Ingredients
½ cup solid vegetable shortening
½ cup unsalted butter, softened to room temperature
4 cups sifted powdered sugar
1 teaspoon vanilla extract 
2 tablespoons milk, heavy cream, or water
Pinch of salt (optional)
Directions
Step 1: With a handheld or stand mixer, cream the shortening and butter together on a medium speed until the mixture is fluffy and light. This should only take one minute. 
Step 2: Then, add the vanilla – making sure to scrape down the sides of the bowl to ensure everything is incorporated. 
Step 3: Put your mixer on low speed and start gradually adding the powdered sugar – approximately one cup at a time. Then mix well on a medium speed. Again, scrape down the sides of the bowl. 
Step 4: Once you combine all the sugar, you should have a mixture that appears to be stiff and dry. Don't worry, this will be fixed in the next steps! 
Step 5: Here, you'll want to start adding the milk (or heavy cream or water) a little at a time until you have reached the desired consistency.
Using your mixer, continue to beat at medium speed until fluffy and light. After tasting your frosting, you can add a pinch of salt if it is too sweet. 
Step 6: It is now time to decorate your cake!
How Long Does It Take Buttercream Frosting To Crust?
There are a number of factors that can influence the duration it takes for your buttercream to crust. The main factors include the humidity and temperature of your kitchen. 
That said, it generally takes anywhere between 10 minutes to 30 minutes for your buttercream frosting to develop a crust. 
In particular warmer or humid climates, this may take longer. You'll know when your frosting is ready when you touch the surface of the buttercream frosting and it doesn't leave a mark. 
Butter Or Shortening For Buttercream Frosting
The best buttercream frosting is actually made using both butter and shortening. By using a combination of these two fats, you're receiving both flavor and structure. 
That said, you can replace the shortening with butter if you prefer. Just note that it will take longer to crust. 
Conversely, to ensure your cake holds its shape and is super white, you can replace the butter with shortening. 
How Much Frosting Is Made Using This Recipe?
Using the above recipe, you will have approximately 2 cups of buttercream frosting. This is enough to cover a 2-layered cake or about 24 cupcakes. 
If you only need a small amount of frosting, you can half the recipe. Alternatively, you can double the recipe if you need to decorate lots of sweet treats!
Final Thoughts
When it comes to your wedding cake, you simply want something perfect to match the rest of your special day. Therefore, choosing the right frosting is important. 
One of the best frostings to use is buttercream frosting. Not only does this taste delicious but it looks impressive, too. 
Hopefully, this guide has informed you about everything you need to know about buttercream frosting for your wedding cake(see also: How To Make Buttercream Peonies For The Most Beautiful Cakes).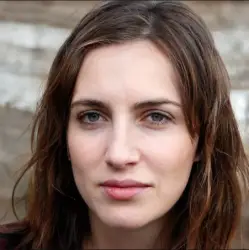 Latest posts by Anna Ingham
(see all)