With Valentine's Day just around the corner, you may be looking for some extravagant Valentine's Cakes to whip up, well, you've come to the right place to find some!
Whether you're baking a special treat for your Beau, kids, or even friends, there is no better way to spread love than with desserts.
So why not show your friends and family how much you care with one of these recipes? Cakes are perfect for all occasions, making the day all that more special.
With this in mind, we have outlined 10 of the tastiest Valentine's cakes you'll love to make. Let's get straight into it!
Serve all the special people in your life this easy-to-decorate strawberry valentine cake!
A strawberry cake is smothered in vanilla buttercream and topped with mini cupcakes, sprinkles, and pink candy hearts for the ultimate decadent experience.
Not only does this cake look amazing, but it tastes amazing, too! Plus, it couldn't be easier to make with a strawberry cake mix.
So while this cake may look complicated, don't worry, each step has been carefully thought out for ease.
The result is a gloriously pink filling that makes for an impressive sight when first cut into.
However, be warned, this cake is sure to disappear in minutes when set down on the table!
Looking to win over someone's heart? Then this strawberry roll cake packed with sweet cream cheese and strawberry jam is sure to achieve this.
For the perfect treat, decorate this cake with hearts, or you can even leave them out for a traditional strawberry jelly roll.
This Valentine's Day strawberry cake roll starts with a genoise cake. This is a type of cake known for its light and airiness – complementing the rich filling perfectly.
Plus, it is incredibly flexible! No, we don't mean performing a split type of flexible, instead, unlike regular cakes that will crack or break when rolled or bent, this one won't.
As common with American cakes, there is a lot of butter, which, while it can make a cake more rich and tender, and is quite scrumptious, the resulting textures are more delicate.
But of course, you don't have to worry about this with this strawberry jelly roll cake recipe(see also: 9 Tasty Spanish Bar Cake Recipes).
Decorated with gorgeous hearts, this cake is sure to go down as a treat at all your festivities.
These Valentine's Day cake balls are sure to be a massive success with all your friends and family.
Plus, they are easy to make, taste amazing, and are perfect for the occasion!
In addition to this, they are utterly adorable.
Like balls of cake are placed on sticks and decorated with whatever design you choose, this recipe has opted for a pretty pink color.
When it comes to bite-sized foods, you can't go wrong, and this recipe is no exception.
You'll be rewarded with a dozen of these small bites of yummy chocolate and creamy cake in no time.
Once finished baking, simply toss a few sprinkles on the top and they are ready to be served.
The best part? This recipe can be modified to accommodate all your holidays, occasions, parties, and more!
Simply switch up the cake mix colors and the sprinkles to suit whatever occasion you're preparing for.
One tip for making these cake pops is to apply the sprinkles immediately after you have coated the chocolate, this ensures that your chocolate doesn't harden before allowing your sprinkles to stick.
If you're looking to whip up something quick and fast this Valentine's day that is equally delicious, then you can go wrong with the chocolate bundt cake – all you need is one bowl!
Perfect for all your birthday parties and celebrations, this cake bundt can be baked in a heart-shaped tin for the perfect dessert this Valentine's Day.
Valentine's Day and chocolate go hand-in-hand, and there is no better time to indulge than on this day, whether you're spending it alone or with someone else (but especially if you're spending it alone!).
The result is a delicious, rich, and moist cake that comes together in minutes – everyone is sure to love it, regardless of whether or not they are vegan.
The beauty of this cake is that it remains good for several days. Plus, it is a handy recipe to keep if you're serving anyone with egg or dairy allergies.
Add the finishing touches of a vegan ganache and you'll have a spectacular-looking chocolate bundt cake – add a few berries and chocolate curls to take it up another level.
If you're anything like us, you may have a massive weakness to anything that involves cream cakes, essentially they are like kryptonite to Superman; although, providing immense feelings of happiness instead of death.
That being said, this is before you eat one too many and begin to feel as if you're going to pop straight out of your jeans!
However, these Victoria's sponge cakes are truly decadent. They are light, and fluffy, and make the perfect sweet treat for Valentine's Day.
To suit the occasion, all you have to do is dye the icing a pretty pink color and bake them in adorable little heart shapes to create little treats full of love.
Plus, they also make the perfect Valentine's gift for all the loved ones in your life, too.
Surprise your loved ones with these festive Valentine's Day cupcakes. Inside these delicious treats, you'll find hidden red velvet hearts in each one – the most delicious surprise.6.
Hence, if you're looking to give your sweetheart a special surprise, then you can't go wrong with these Valentine's Day cupcakes.
Plus, with this step-by-step recipe, they couldn't be easier to make!
While these cupcakes may look like traditional cupcakes on the outside, it isn't until you bite into them that you'll be in for a heart-shaped surprise.
Plus, to add to the festivities, each cupcake is topped with a gorgeous chocolate candy heart – if you're looking to show some love, then these will help you do so.
This Valentine's day is a good excuse to go naked with this strawberry red velvet cake, otherwise known as naked heart cake.
An oil-based red velvet cake is topped with fresh strawberry cake filling and whipped cream for a refreshing, light, and decadent cake to spice up your Valentine's Day celebrations.
Here, the cake itself is naked, with light frosting and a simple sweet strawberry filling topping the cake.
Depending on your preferences, you can add as much frosting or filling as you wish.
These molten chocolate lava cakes are not only delicious but they are perfect for Valentine's Day – coming in pairs of two!
The result is a romantic, rich, and decadent chocolate cake that is super simple to make at home.
Whether you share this dessert with someone special in your life or choose to eat them both on your own – trust us, we won't judge – these cakes are the perfect way to celebrate Valentine's Day.
After some homemade pasta, and some delicious wine, what more could you ask for than a chocolatey mess of cake?
With this recipe, you'll be rewarded with two extremely rich and chocolatey molten lava cakes – perfect for you and your sweetheart to enjoy together.
Plus, there are sure to be no leftovers!
This heart-shaped cheesecake is perfect for Valentine's Day!
Here, a crustless cheesecake is topped with whipped cream and fresh raspberries – perfect to share with those you love.
Raspberries are the perfect decoration here. Not only do they fit the red theme perfectly, but they almost resemble jewels, too.
Not to mention they taste delicious!
Cheesecake is still considered a cake, right?! Well, it has cake in the name so that's enough for us!
Plus, you can never go wrong with cheesecake, whatever the occasion.
However, this heart-shaped cheesecake is particularly perfect to enjoy over Valentine's Day thanks to its glorious design and delicious flavors.
Looking for an easy Valentine's Day cake?
Well, you can't go wrong with this box mix that is turned pink with the Jell-O mix – the result is a swirled design once cut into.
Plus, the frosting is from a can and is dyed to match the festive colors, and then drizzled all over the cake – it looks almost too good to eat!
Final Thoughts
With Valentine's Day right around the corner, why not show your love to your family and friends by baking up a delicious masterpiece?
This couldn't be easier than picking one of the recipes already listed. Hopefully, this guide has provided you with some Valentine's Day cake inspiration.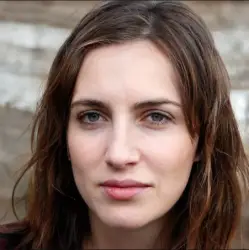 Latest posts by Anna Ingham
(see all)