The flavor of a wedding cake can be the cause of much debate between you, your spouse, your family, your closest friends and even distant cousins.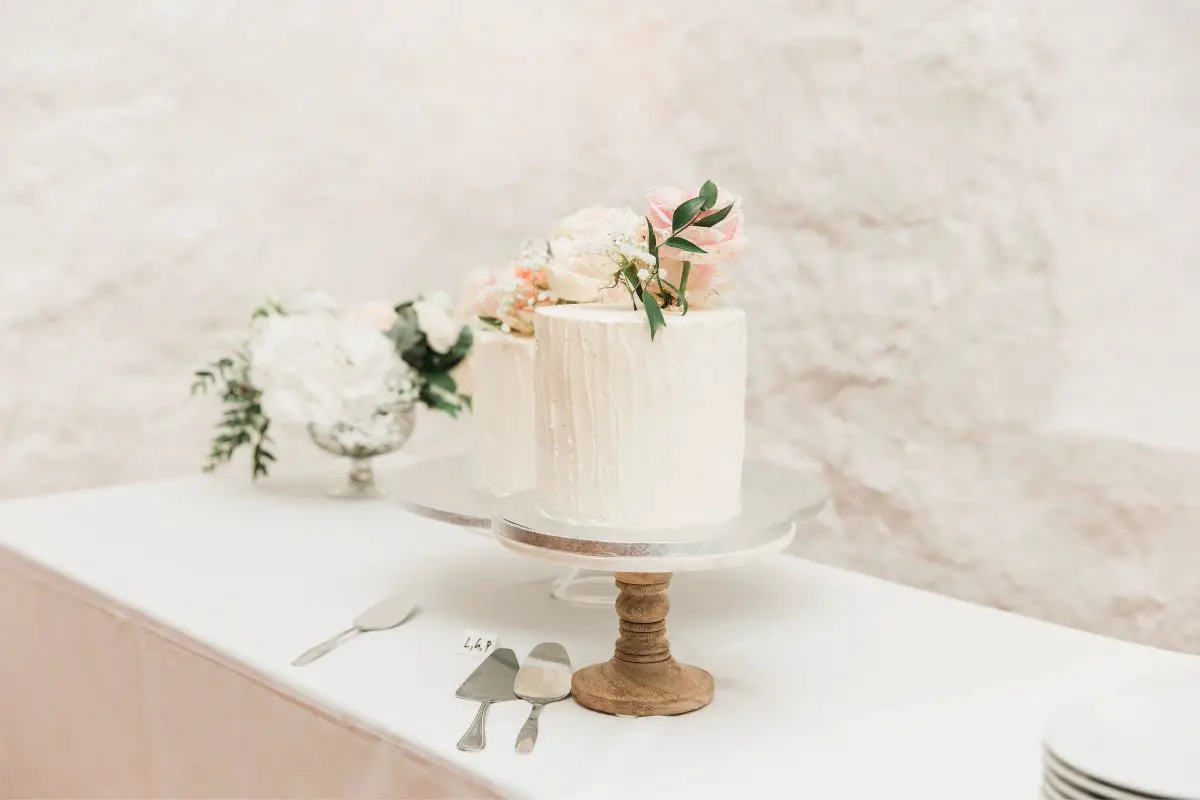 Everyone has an opinion on what flavor your wedding cake should be. Well, stop them dead in their tracks with an outlandish suggestion: almond.
Almond is a great cake flavor and might not be as intense as you first imagined. This flavor of cake can be applied to different textures to create something utterly unique. You can also combine this with other flavors like vanilla and brandy.
So where can you find the finest almond wedding cakes? How easy are they to make yourself? What flavor combinations can you have?
Do you have to opt for a traditional wedding cake? Well, we have compiled a list of 15 great almond cakes to give you a head start at the ideas stage of wedding planning.
15 Best Almond Wedding Cake Recipes
It's a nice day for a white almond wedding. That's right, if you want to keep it traditionally white, then why not try this, on the surface, very conventional wedding cake?
However, dig beneath the surface and you'll find a wedding treat that tastes altogether different.
This is a very dense and delicious cake, with flavors that will have your tastebuds quivering with excitement.
This has shavings of almonds on the top, which will give your cake that extra crunch. It will only take you an hour to make, including prep time.
If you like to keep it simple and white, then why not try this very austere yet very delicious white wedding cake? This is a high, almost regal type of cake, with tasty almond buttercream slathered all over the outside.
This comes in two tiers and is basically a blank canvas on which you can decorate with whatever dusting or trinkets that you want.
This also contains milk and vanilla, which gives it that extra sumptuous and creamy texture.
This is a cake that really catches the eye, with a drip-style decoration on the outside and some flowery accouterments on the outside. This cake contains buttermilk and salt, both of which combine for a truly delicious flavoring.
This recipe contains apple cider vinegar, which creates more air bubbles in your cake which results in something that is a lot lighter and airy to taste.
The combination of almond and vanilla is simply amazing, creating a velvety texture that your guests will be talking about for years to come.
Here we have another conventional wedding cake with almond and vanilla extract, looking normal on the outside and tasting totally unique on the inside.
This comes with a delicious layer of almond and vanilla through the center, with a white-brown-white layered color scheme that looks very sophisticated.
This cake is completely vegetarian and will only take around 1 hour to prepare and bake from start to finish.
This is another tiered wedding cake, so there is more than a nod to conventional wedding etiquette(see also: Wedding Etiquette: Who Pays For The Wedding Cake?). This also comes with sour cream, which gives it that added tang.
What does WASC stand for? Well, quite simply, 'white almond sour cream' cake. That's right, if you like a combination of sweet and sour, then you can't go wrong with this one.
This dessert is both refined and splendorous, with smooth sides and lavish swirls on the top.
This recipe uses buttermilk, which will help to make the cake a lot smoother. Once you cut into it, it comes in layers of white that are fluffy and will not lay too heavy on the stomach.
You can also swap out the flour in this recipe with a gluten-free alternative if that takes your fancy.
Does this cake live up to its name? Well, with plenty of tasty ingredients and a delicious almond flavor, then it certainly comes close. This is a more down-to-earth cake, something for anyone who wants a slightly more low-key wedding.
This comes covered in an amazing buttercream frosting that also has a pinch of almond extract within. This cake is light and creamy and will sate the sweet tooth of most wedding guests.
This also comes with a dusting of coconut shavings, which perfectly complements the almond extract.
Just looking at this cake, you can see why it would be chosen as the centerpiece of even the most lavish wedding.
This one comes with diced almonds that are embedded in the body of the cake batter itself. This adds that extra level of authenticity to the cake itself.
This also comes with an extra dash of vanilla, which will really elevate the whole dessert. This cake is very easy to prepare and make and you won't have to have that much baking knowledge to tackle it yourself.
We would certainly recommend serving this with either tea or champagne.
Next up, we have a cake that is very opulent, with a plain white sheeting around the outside that conceals a very light and spongy almond cake.
Add a ribbon to the underside and you'll have something that you can present at your wedding with nothing but pride.
This also comes with cream cheese and butter, which gives that contradictory sweet and sour flavor. This is a thick cake that will seal the deal when it comes to sating your appetite. This also contains lemon juice, which adds a zesty kick.
If you like a cake that is moist and dense with flavor, then this is a great one for you to choose.
You can make this one in separate batches that you can then stack in a traditional tiered style of wedding cake. This contains real vanilla extract, which will enhance the almond.
This one is simple to make, so if you fancy saving yourself a few dollars on your wedding cake, then there's no reason why you can't make it yourself.
The sour cream will certainly give this one a little kick, making it an adventurous twist on a regular almond cake.
Now, why go for the traditional wedding cake when you can choose something a little different in the shape of delicious cupcakes? This comes with soft almond-tinged buttercream icing that sits on the top in a swirl.
These take hardly any time at all to bake, which is great if you are having a low-budget wedding.
They are extremely rich and flavorful, from the spongy body to the creamy icing on the top. You can decorate these cupcakes with whatever toppings you like.
This cake is another plain and no-nonsense wedding cake, with a light touch of almond that will not overwhelm the taste buds.
This is a sturdy cake that will remain standing even in a warm room. It is moist, dense and will fill you up for the rest of the day.
This next sweet treat is bursting with flavor, although be warned that it is not the traditional type of wedding cake.
If you have a home wedding with a few family and friends in the back garden, then this might be the ideal homely bake for you. It comes with a mustard and honey drizzle that is to die for.
These are another set of cupcakes that are amazing, the almond tempered with a rich and tart raspberry jam filling.
These come with white decorations, ideal for more traditional marriages. You can serve this on the side of your main wedding cake for those guests hankering for something different.
This is another layered wedding cake with plenty of creamy icing and an eye-catching color scheme.
This is very light on calories, so if you want something that won't sit too heavily on the stomach, then we can certainly recommend this one.
Finally, we have a wedding treat that deviates from the standard template, traditional Italian wedding cookies.
These contain brandy and salted butter along with fresh almonds, all of which combine to make an utterly unforgettable flavor. You can serve these with wine, champagne or tea.
Conclusion
Almond might not be the go-to choice for most people's wedding cakes, but after seeing the sheer range of options on this list, then we would certainly recommend that you at least try one.
You can combine almond flavoring with brandy, vanilla, butterscotch, or honey, you're only limited by your imagination!
Make sure that you have all the ingredients before baking one of these cakes yourself. There's nothing worse than getting halfway through a recipe before finding out you have forgotten a crucial element.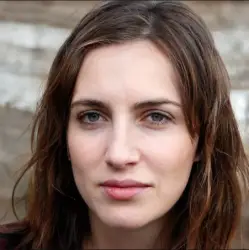 Latest posts by Anna Ingham
(see all)