Traditional wedding cakes are typically tiered, although the number of tiers depends on your personal preference and how many guests you are expecting for your wedding.
Of course, your budget will also influence your decision about how big your wedding cake should be. 
If you decide you want a four tier wedding cake for your wedding but would like to either make it yourself or have a friend make it for you, you'll need a recipe. We have found 7 best four tier wedding cake recipe ideas for your special day(see also: 17 Best Italian Wedding Cake Recipe Ideas For Your Special Day). 
This stunning four tier wedding cake is flavored with chocolate and orange and provides enough servings for 100 guests. 
The colors in this particular cake have been chosen to fit with the couple's wedding palette but can be changed to match your own wedding colors.
You just need to ensure that the shade gradient goes from light to dark across all four tiers. Two of the tiers are chocolate and two are orange, so you will need to make these separately.
The chocolate cake contains bittersweet chocolate and cocoa powder for a rich taste and the orange cakes are flavored with grated orange zest. 
The sponge cakes can be made in advance and frozen for up to two weeks, wrapped in plastic wrap and overwrapped in foil to retain the moisture.
You will have a 6 and 10-inch orange flavored cake and an 8 and 12-inch chocolate cake to make up the four tiers. 
Each cake is cut horizontally in half, brushed with orange liqueur flavored syrup and spread with icing. They are then iced in the various colored icing and when it is set the cake is assembled into four tiers. 
A simple white wedding cake with four tiers and beautifully decorated with fresh flowers and fruit. The recipe provided is a base recipe for the sponge cake and can be adapted for a multi tier cake, as here or for any size or shape of cake. 
It is a dense cake but nevertheless the ingredients do make it moist. Preparation time for one layer is just 20 minutes, and it cooks in one hour, you will need four separate layers for this cake. 
The recipe states that you will get 24 servings, but this is for one layer. In general, it is accepted that a four tier wedding cake will provide enough servings for 75 people. 
Ingredients include butter, sugar, eggs, flour, baking powder as well as baking soda, sour cream and some vanilla extract for flavoring. The recipe can be used for round, square, rectangular or bundt cakes. 
For the four tier wedding cake you should use 6, 8, 10 and 12-inch round cake tins. The layers are then covered in a simple white frosting and assembled.
Pipe frosting around the base of each layer to hide the cake board and decorate with flowers and fruit. 
If you or a friend intend to make your wedding cake rather than paying someone to do it this is an excellent recipe to use.
The cake mix itself is boxed, and you can add extra ingredients such as vanilla or almond extract to ramp up the taste. 
This cake has three layers in each tier, so you need to bake twelve cakes in total. Cool on wire racks and trim the tops so that each layer is level.
Begin to assemble your cake by putting the bottom layer on the cake drum. Add your frosting and any filling, with a ring of frosting to hold it in. Add a cake of the same size on top and repeat for the third layer. 
Add bubble straws to hold up the next tier, cut level with the top of the cake. Frost the outside of the cake and then scrape most of the frosting off to create a crumb coat.
Chill in the refrigerator and continue with the same method for the remaining three tiers. 
Finally, add the outer layer of frosting and scrape off the top to create a textured finish. Decorate with flowers to match the wedding colors. 
Making your own wedding cake may seem daunting at first but once you break the process down into manageable steps it is far less stressful. The key is to plan in advance. 
With most cakes you can bake them a week or two ahead of the wedding day to avoid any last minute stresses. Freeze the cakes and thaw out the day before the wedding.
When freezing cakes, wrap them tightly in plastic wrap and then again in foil. 
For this cake you will be making a Grand Marnier marmalade filling and whipped cream. You will need to split the cake layers and sandwich them with the filling.
You can then frost them with the first coat of cream and chill until the next day. 
A few hours ahead of the wedding, frost the cake with the outer layer and chill until ready to transport to the venue.
To assemble the cake insert bubble straws into each tier to support the one above. Trim the straws level with the top of the cake. Once all the tiers are in place, pipe around the base of each one to hide the cake boards. 
If you want to do something different for your wedding cake take a look at this topsy turvy four tier wedding cake.
It may look tricky, but the excellent video tutorial for this cake takes you through each stage of the process in precise detail. 
The first part of the video explains how the counterbalance method works to create this topsy turvy cake and keep it stable. The second part shows you how to carve the cakes while frozen to achieve the shape and wedge each tier. 
Part three of the tutorial explains how to frost each tier of the cake and achieve a smooth look. Finally, part four gives you a step-by-step instruction on how to create the structure for the cake and assemble the tiers. 
When the dowels are inserted into the cake each tier should be decorated separately. The cake can be decorated any way you want to match your wedding theme or colors. 
This four tier buttercream wedding cake is made from a standard cake recipe(see also: 15 Best Buttercream Wedding Cake Recipe Ideas For Your Special Day) and the tutorial tells you how to assemble and decorate the cake. 
If you bake regularly you will probably have a favorite cake recipe that you use frequently and this can be used for this four tier cake. When making a cake for someone else check with them about the kind of flavor they want before starting. 
Once you have baked all the cakes you can begin frosting and assembling the wedding cake. All the layers should be level before you begin, so you may need to trim the tops of the cakes to achieve a flat surface.
This ensures that the cake is stable and won't topple over.
Each layer will be sandwiched with a filling. Then you will need to apply a crumb coat, a thin layer of frosting to catch any loose crumbs, which provides a base for a clean top coat of frosting.
The tiers are then assembled using wooden cake dowels for support. Finally, you can apply the top coat of frosting, add any piped decoration, fresh flowers or cake topper. 
Naked cakes (see also: A Naked Cake: What Is It And How To Make One?)are a popular wedding choice and can be made in as many tiers as you want. You can also choose any type of filling.
Most naked cakes are filled with buttercream or chocolate ganache and decorated with fresh fruit. This makes them ideal for rustic weddings. 
To make a four tiered naked cake simply follow the recipe to create a layer for all the tiers. You will need a 6, 8, 10 and 12-inch cake tin to bake each size.
A deep tin will allow you to cut each tier in half horizontally and fill with buttercream or chocolate ganache. 
The cakes remain un-iced, hence the title 'naked cake'. To assemble the tiers place the largest tier on the cake drum, and insert wooden dowels to support the next tier. Continue until you have all four tiers in place. 
Decorate your naked cake with berries, flowers, greenery or a wedding topper. Alternatively use a combination or whatever your personal preference is.
A light dusting of powdered sugar puts the finishing touch to your four tier naked wedding cake(see also: 15 Best Two-Tier Wedding Cake For Every Small Wedding). 
Final Thoughts
A four tier wedding cake will look great at your wedding reception and if you have made it yourself or had a friend make it, it will be very special indeed. The time and effort put into it will definitely be worth it. 
We hope you have enjoyed our guide to four tier wedding (see also: Tiers Vs Layers: The Wedding Debate)cakes.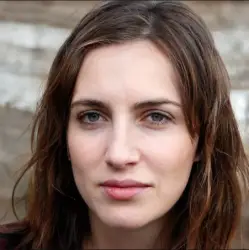 Latest posts by Anna Ingham
(see all)