If you're thinking of having an Italian wedding cake for your special day, who could really blame you?
Classic Italian wedding cake is known for wonderful textures and flavors, with multiple layers of vanilla flavored cake, enhanced with coconut, pecan nuts, and a creamy frosting.
Interestingly, it is believed that Italian wedding cake doesn't actually originate from Italy, but is in fact a Southern creation. But who cares where it comes from when it tastes this good!
The term Italian wedding cake is often used interchangeably with the term Italian cream cake. And there are plenty of different recipe variations out there for both.
In this article, I'm going to share with you my favorite Italian wedding cake and Italian cream cake recipes out there to help make your special day (see also: 12 Best Single-Tier Wedding Cake Recipe Ideas For Your Special Day)magical.
I hope your taste buds are ready for this onslaught! Let's go!
Where better to source a Southern style "Italian" wedding cake than from top recipe site Southern Living?
This recipe is made with the usual Italian wedding cake ingredients, such as butter, eggs, sugar, and flaked coconut, but it also features a delicious homemade nutty cream cheese and vanilla frosting that uses much the same ingredients as the cake itself.
Then there's the most wonderful garnish, made with toasted pecan halves and chopped pecans for a nice crunch.
This Italian wedding cake recipe is perfect for a casual, rustic style wedding, thanks to the generous helping of shredded coconut forming a cute, highly textured, vanilla frosting encasing the layers of vanilla cake.
The cake layers come out wonderfully rich and moist, while at the same time also light and fluffy. This is thanks to ingredients like buttermilk and whipped egg whites.
I just love this recipe! It has such a wonderful summery feel to it, thanks to the addition of crushed pineapple, which really lifts the dessert to a whole new level. Perfect for a celebratory feel!
Of course, pineapple is not to everyone's taste, however, so you may wish to gauge whether your guests will enjoy it before you decide to go for this particular recipe. 
I like the way this recipe features a garnish of grated pecans on the top for a pretty, rustic look. 
A big cake is a great way to celebrate a big occasion. And this Italian wedding cake features not one, not two, not three, but FOUR layers of cake.
What's more, it's got a much stronger coconut flavor than your more traditional Italian wedding cake, thanks to the addition of such ingredients as coconut milk, coconut extract, and coconut milk fat solids.
And a further twist is the use of mascarpone cheese instead of cream cheese.
Here's another great Italian wedding cake worthy of a spot on my shortlist!
What I love about this particular Italian wedding cake recipe is that it features not only vanilla extract, but also almond extract. And this is present in both the cake layers and in the frosting as well. 
It also features toasted pecan pieces in the cake layers, and both toasted pecans and toasted coconut in the cream cheese frosting.
Whether you decide to follow this specific recipe to the letter, or some other variation, you may find yourself inspired by the way it has been decorated…
It's a tall cake, dense with filling, smothered in a thick, sweetened, vanilla flavored cream cheese frosting, all smoothed over, with pretty, elegant piping on the top, and a rustic yet elegant coating of toasted chopped pecans coating the bottom of the cake's edge. 
This recipe features an excellent blend of different flavors and textures…
There's both vanilla and almond extract present in both the cake layers and in the cream cheese frosting. While the texture features a soft moist cake, peppered with shredded coconut, and chopped pecan nuts.
I also love the use of toasted coconuts as a decorative edible garnish.
The great thing about this particular recipe is that it explains how to make a gluten-free version, which is perfect for any gluten intolerant guests you may have. 
It's certainly a well-balanced cake, with the most wonderful aroma, that will get mouths watering. It's also relatively low in calories compared to many of the other Italian wedding cake recipes I've seen.
And continuing on the subject of allergies and food intolerance, what if you have guests who can't eat nuts? You won't want them to have to miss out.
That's why I sourced this particular recipe. It has everything you know and love about Italian wedding cake, but without the usual pecan nuts. And there is no almond extract flavoring either. It's just 3 layers of coconut cake, complete with a fluffy cream cheese frosting.
What's more, ditching the pecans really reduces the number of calories per slice, because nuts are generally high in fat.
Now, this is an excellent example of the perfect Italian wedding cake…
It features three layers of dense sweet and nutty cake, each topped with a decadent cream cheese frosting, then coated all over in the frosting with peaks of piped frosting on the top around the edge.
There's an inner circle of toasted coconut, pecans, and rolled cookie garnish on the top, and the same garnish is replicated going halfway up the side of the cake.
This is one great recipe, and I am not kidding!
It's one part genoise, 1 part creaming, 1 part dry, and 1 part wet. The result is a light, but rich vanilla flavored cream cake, with a slight hint of coconut for real depth of flavor.
It features a sturdy cream cheese frosting, which is perfect for piping with to take the finished cake those special wedding day touches.
I just love this version of an Italian wedding cake!
It features Italian sponge cake, enhanced with lemon zest, two pastry creams, one in vanilla and one in chocolate, a homemade rum syrup, which is used to soak the cake layers before assembling the masterpiece, and some vanilla stabilized whipped cream, and sliced almonds to decorate. Yum!
If you can't have booze in your wedding cake, then when can you?
This is one of the more simple and straight forward Italian wedding cake recipes (see also: The Most Delicious Wedding Cake Recipes)out there. (Aside from having to separate the egg yolks from the whites, perhaps.)
You can make the whole thing in just 5 short steps, and it's surprisingly low in calories. This is kinda a beginner's Italian cream cake recipe, and if you've never made one before, this would be a great one to start off with.
Well, how about this wedding cake?!
It's a lot like a traditional Italian wedding cake, but it has the most wonderful addition of caramel flavor, in both the sponge layers, and also in the frosting as well! 
The caramel flavoring in the cake layers is surprisingly easy to achieve, thanks to ingredients such as dark brown sugars. 
It takes a while to make, but it's 100% worth the wait!
And if the previous cake tickled your fancy, then this one may appeal to you too…
It features three coconut and pecan sponge cake layers that are flavored with decadent brown sugar, before receiving a sumptuous, homemade caramel glaze, and then frosted with the most delicious caramel flavor cream cheese frosting.
I love the addition of swirls of caramel to decorate!
If there's going to be a lot of alcohol in the evening, you may wish to choose relatively low carbs for the wedding cake, which is where recipes like this one really come in…
This Italian wedding cake is so low in carbs that you can even enjoy it on the keto diet! This is possible thanks to the clever swap of regular sugar for artificial sweetener in both the cake layers and in the cream cheese frosting.
And now to go out with a bang! Last but certainly not least, we have here a very interesting variation on the Italian wedding cake, featuring layers of fruity, homemade orange curd.
Then, for the pecan cream cheese frosting, there are glazed pecans and orange zest to decorate!
Wrap Up
I hope you've enjoyed browsing through my favorite Italian wedding cake and Italian cream cake recipes. I'm sure whichever one you choose will turn out great – enjoy!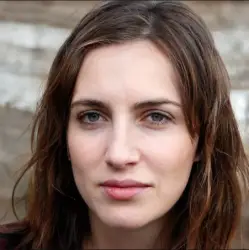 Latest posts by Anna Ingham
(see all)