If you have a birthday of a friend or family member coming up, then it is the perfect time to try out a new cupcake recipe.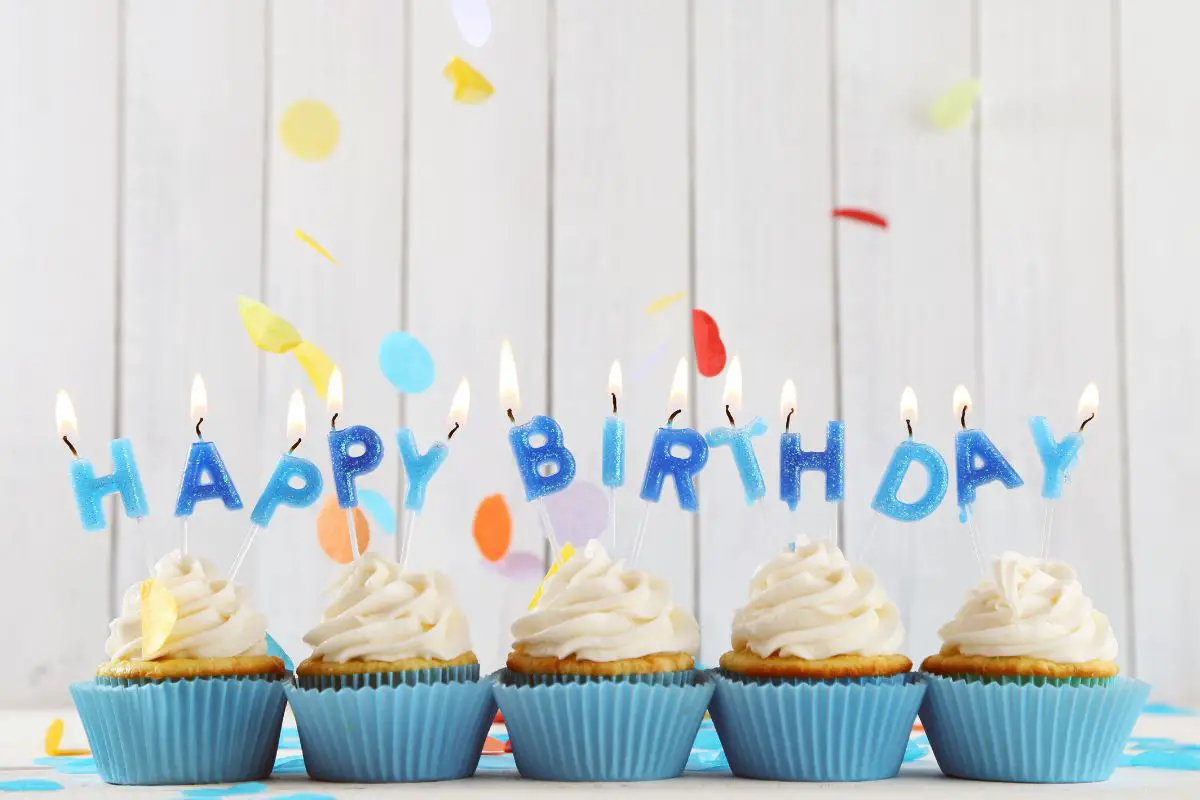 We have put together some fantastic cupcakes recipes that will be perfect for any birthday celebration or party, or even for a hand made birthday gift. Check out this list for some baking inspiration. 
These pink velvet cupcakes make a change from red velvet cupcakes. The vanilla buttermilk cupcakes are topped with a white chocolate ganache. The result is a sweet yet delicate cupcake that is ideal for sophisticated gatherings and parties.
You can switch up the color of the food coloring to create blue, yellow, orange or any other color cupcakes that you prefer. To make sure that the ganache is silky, wait for a minute or two after adding the hot cream before you stir the chocolate.
This lets the chocolate melt slowly, creating a smoother and shinier mixture. You can use whatever type of white chocolate you want for the frosting. Use colored sprinkles on top of the ganache frosting to finish off these cupcakes. 
These simple cupcakes are ideal for birthday celebrations. The vanilla flavorings will be enjoyed by everyone. The decoration is easy but effective. If you want to make it more interesting, split the frosting into different bowls and add food coloring.
You can pipe the cakes with different colored frosting for some variation. The cakes are topped with colored sprinkles which look pretty and bright. 
Make sure you don't overfill the cupcake cases. Leave a gap so the cake can rise. The cakes are easier to decorate if they are level with the top of the cupcake case.
Try to use the same amount of cake batter in each case so that the cakes are uniform in size and shape. 
Rainbow cupcakes are colorful and fun – perfect for a party or a birthday celebration. You can use whatever combination of colors that you want. Get creative and experiment with different color combinations to see what looks best.
The trick to getting the rainbow icing is to paint the food coloring on the inside of the piping bag before adding the icing. As the buttercream is pushed through the bag it will be colored by the dye. You might want to make extra frosting to allow for errors. 
These funfetti cupcakes have a special surprise on the inside. The vanilla cupcakes are filled with funfetti that spills out as you bite into the cake. The funfetti is colorful and edible.
The cupcakes are also decorated with frosting and sprinkled with funfetti. They are a bit messy, so make sure that you serve them on plates or napkins. You don't have to use vanilla cupcakes and vanilla frosting, you can use whatever flavors you like.
It is best to avoid chocolate as the funfetti will not stand out against the brown and the effect will be lessened. 
You can use this method to make other types of fun cupcakes. Try filling your cupcakes with MnMs, skittles, or other sweet treats for a fun surprise.
There are lots of different options- just make sure you don't choose anything too heavy or big. For larger candies, you might need to chop them up first. 
These tasty cupcakes take a classic American dessert and turn them into a delicate cupcake. The apples are cooked in butter and brown sugar until they have begun to soften.
Once the vanilla cupcakes have cooked and cooled, a small amount is scooped out to create a hole. The hole is filled with apple mixture, then the cupcakes are frosted. You can add a little dollop of apple mixture or chopped apples on top of the frosting. 
If you are using apple slices or chunks for decoration, make sure you soak them in lemon juice. This will prevent them from turning brown. It also adds a nice, zesty flavor.
You could also drizzle caramel sauce over the frosting to introduce another layer of flavor.
The caramel flavor goes perfectly with the sweet apples. For a different take on the recipe, you could make caramel frosting instead of cinnamon buttercream. 
If you want to impress your family and friends with your piping skills then have a go at these rose cupcakes. Use two different tones of the same color when you fill the piping bag with icing.
The two tones will marble together and will give the roses some depth, making them look more realistic. You also need to make sure you use a large tip for the piping bag.
If you want to make these cupcakes extra special, add some rose water to the batter for a delicious floral flavor. 
Alternatively, you can make vanilla cupcakes and add the rose flavoring to the buttercream frosting. Make sure you don't use too much rosewater, as it can be an overpowering flavor.
For a really interesting cake (see also 'How To Make Funnel Cake'), use rose flavored icing on top of a pistachio cupcake.The pink and green colors work well together, and the flavors are complementary. 
These cupcakes create the optical illusion of ice cream. You add batter to mini muffin cases, as well as to ice cream cones. They are all baked, and the cakes will rise. The small cakes are added to the cake inside the cones to create the round shape.
These two pieces of cake are sealed together with icing. Once the shape of the ice cream has been created, you can frost the cupcakes.
Smooth the frosting so that it continues the round shape of a scoop of icing.  Place the cakes in the freezer to harden the frosting. While the frosting is cooling you can make the chocolate glaze.
Dip the 'ice cream' into the chocolate mirror glaze then stand the cones up so that the glaze drips down a little. Decorate with sprinkles then let the chocolate glaze set. 
You can experiment with different flavors of cupcake, frosting and glaze. Try vanilla cupcakes with strawberry frosting and white chocolate glaze. You could also make chocolate cupcakes with mint frosting and chocolate glaze. 
Strawberry and chocolate is a classic combination of flavors that is often used for Valentine's Day, which is why these cupcakes are called 'Cupid's Cupcakes'. However, they also make fantastic birthday cupcakes. The vanilla cupcakes have a secret nutella filling.
They are topped with a strawberry buttercream that has been swirled with nutella. You can also add an additional decoration if you want to.
A strawberry cream truffle, or a chocolate dipped strawberry would work really well. You could also use some crushed toasted hazelnuts to decorate the cupcakes. 
The nutella used in this recipe is rich and indulgent. If you can't have nuts or you find nutella too rich then you can use ordinary chocolate spread instead. You could also try making these cupcakes with white chocolate for a different flavor. 
This is a simple recipe to make but the flavors are incredible. The vanilla cupcakes have crushed oreos (see also '10 Of The Best Oreo Cupcakes You Have To Make Right Now') mixed into the batter to add texture and flavor. The vanilla buttercream also has crushed oreos beaten into the mix.
You can top each frosted cupcake with an oreo cookie or more crushed cookies. The great thing about this recipe is that the cupcakes are not overly sweet or sickly, and the rich chocolate is well balanced. 
You can use this recipe as inspiration for other cupcake recipes based on your favorite cookies. You could make classic chocolate chip cookie cupcakes, red velvet cookie cupcakes, or double chocolate cookie cupcakes.
There are so many different options that you can try. 
If you are making cupcakes for a summer birthday, why don't you try these fresh strawberry cupcakes? They are best made when the strawberries are in season, as they are at their sweetest and juiciest.
If you cannot get hold of fresh strawberries then you can use frozen strawberries. Make sure they are fully thawed and drain off the excess liquid so that your cakes are not too moist and heavy. 
You can make these cupcakes with any type of fresh fruit (see also '15 Remarkable Banana Cupcakes To Make For Your Next Dinner Party'). Try it with mangoes, raspberries, blueberries, or whatever your favorite fruit is. Use some food coloring in the buttercream to match the flavor – pink for strawberry, yellow for lemon etc.
This will also enhance the flavor. To make the frosting stand out, choose a cupcake case that contrasts the color of the frosting. 
Summary 
These cupcake recipes are perfect for so many different occasions, especially birthdays. They look lovely and taste fantastic, and will certainly impress your family and friends.
You can experiment with the flavor combinations to customize the recipes to suit your taste.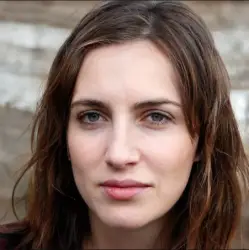 Latest posts by Anna Ingham
(see all)