For a cute bite-sized treat, a batch of cake balls can be simple to make and truly rewarding.
You could cover them in frosting then sprinkles, or candy melts with several flavor combinations.
Create some for the holidays or simply for the weekend as they only require a few ingredients.
That could mean simply using a box of cake mix, the required liquid, and whatever decoration you want.
The cake balls should be sweet, moist, and decadently dense which helps them become highly addictive.
In this guide, we will look at what cake balls are, directions to make them, variations, and flavor combinations to try.
What Are Cake Balls?
Cake balls are essentially prepared cake sponge which is crumbled and then covered with frosting.
The pieces of cake are rolled up into balls and then coated with a melted layer, typically chocolate or candy melts.
A lot of the fun from cake balls comes from the decoration and you can cover them in sprinkles, chocolate chips, shaved chocolate, or just anything you want.
Creating cake balls is a great way to use a box of cake mix that might otherwise be kept at the back of the kitchen cupboard.
The Directions
Cake balls are so easy to make, especially when you use cake mix from a box though you can use your favorite sponge cake recipe.
Check the directions on the box of cake mix as they may also affect your ingredients as the liquid could be either water, oil, or eggs.
Prepare a 9 by 13 inch baking pan and line it with parchment paper.
Read the instructions on the box of cake mix and bake it in the pan.
Crumble up the finished cake and mix it in a large bowl with some prepared frosting.
Take a handful of the cake and frosting mix and squeeze it into a ball with your hands. Repeat until you have used up all of the cake and frosting mix.
Each cake ball should be sized between one and one and a half inches.
Place the cake balls on a cookie sheet which is lined with parchment paper.
Drop the cookie sheet of cake balls in the freezer for around 15 minutes.
Meanwhile, melt some chocolate or candy melts in a microwave-safe bowl.
Remove the partly-frozen cake balls from the freeze and dip each one into the melted chocolate or melted candy melts, you may want to use a fork under each ball to remove from the melted liquid.
Transfer the cakes balls onto more parchment paper and then top with your chosen decoration if you want.
A batch of finished cake balls can last for around five to seven days if kept in an airtight container when left on the counter. However, if you want to keep them for a bit longer then keep that airtight container in the refrigerator and they can last up to ten days.
The Variations On Cake Balls
While the directions and size of the cake balls should remain the same, the variations can come from using an alternative ingredient to the frosting.
That could be a mix of cream cheese and cocoa powder or buttercream for a more decadent taste.
You may even want to change up the cake mix and use Angel Food Cake Mix, Yellow Cake Mix, Spice Cake Mix, or Devil's Food Cake Mix.
The decorations alone could create a great avenue to make your own inventive variations.
Try adding sprinkles to your frosting and cake mix to create some color inside the cake ball.
Cookie crumbles, freeze-dried fruit, sea salt, or toffee bits can all make some really interesting toppings.
By concentrating on a theme for your cake balls, it may be easier to work out your decorations as coconut shreds can be great for a batch of tropical cake balls or colored sprinkles for a specific occasion.
Flavor Combinations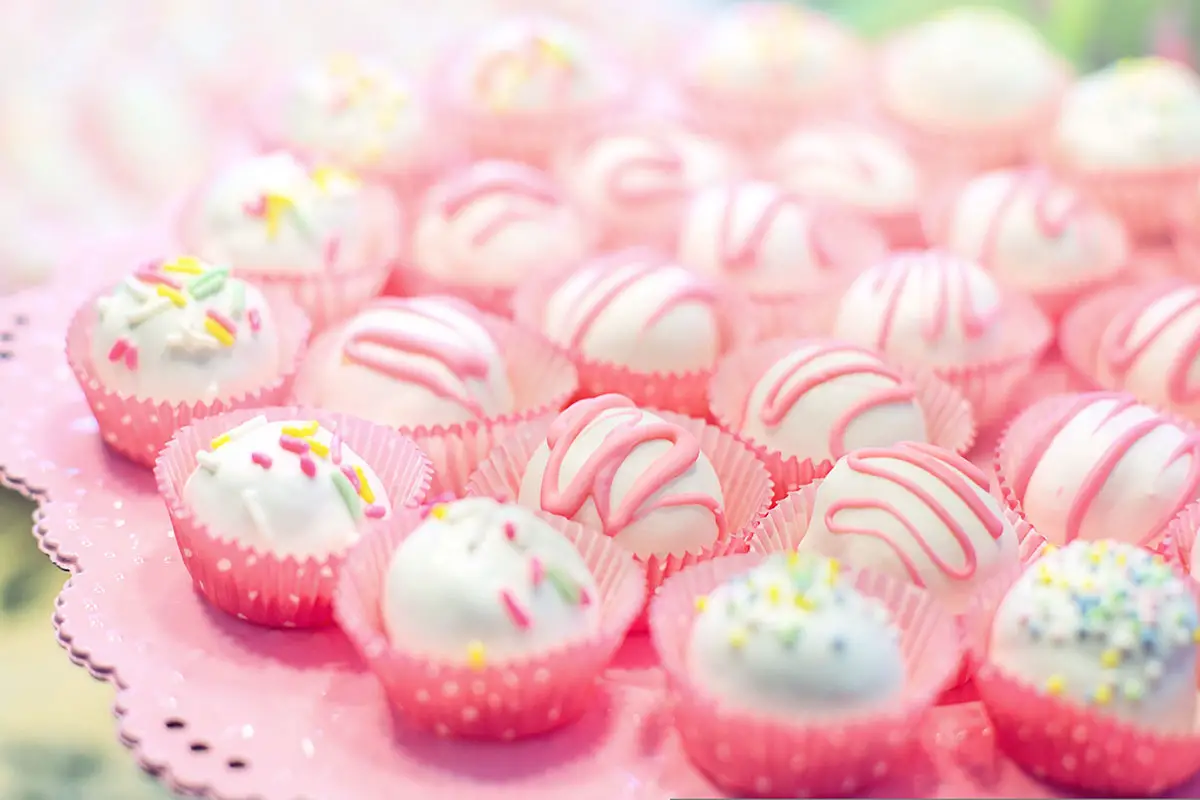 There are just as many flavor combinations for cake balls as there are cake flavors.
Keep them simple as they can be so rewarding and you could concentrate on the box of cake mix.
Use a box of chocolate cake mix and mix in Oreo cookies, or chocolate frosting and mint chocolate chips to create mint chocolate cake balls, or simply double down on the chocolate with the frosting and chips.
Find your favorite cake in a box of cake mix and go all in with the frosting and chocolate chips like pumpkin cake with brown butter frosting or carrot cake with cream cheese frosting.
Final Thoughts
Cake balls can make a really simple, fun, and quick treat for any special occasion.
A batch can be created for a birthday party, the holidays, or simply for the weekend.
All you need is a box of cake mix, some frosting, and your choice of candy melts, melted chocolate, and decorations.
One of the joys of making cake balls is how fun they are and you can involve the kids in making them too.
Frequently Asked Questions
How Do You Create Cake Balls For Specific Occasions?
Just like any cake, you can create cake balls for a range of specific occasions.
If it is a birthday, try to find out what the recipient's favorite birthday cake is and try to recreate that in cake ball form.
For Halloween, you could create spooky cake balls with orange frosting decorated like pumpkins.
Then for Christmas, you could throw in some dried fruit and decorate them with festive designs like reindeer, presents, snowmen, and holly.
Can Cake Balls Be Created In Advance?
Of course, cake balls can be created in advance as one crucial step is freezing them.
While it may be difficult to freeze them and defrost them to get the right consistency, it may be easier to leave them in the refrigerator.
The prepared cake dough should keep fresh for a few days or you can try to freeze them as it will keep for around three months.
The only issue is to defrost them just before so that they thaw out enough prior to dipping in your melted liquid and decorations.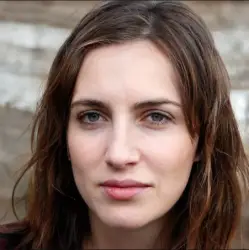 Latest posts by Anna Ingham
(see all)