So you have finally settled on the color purple for your wedding, but now you are looking for the perfect kind of cake to match your theme whilst also being a delicious choice.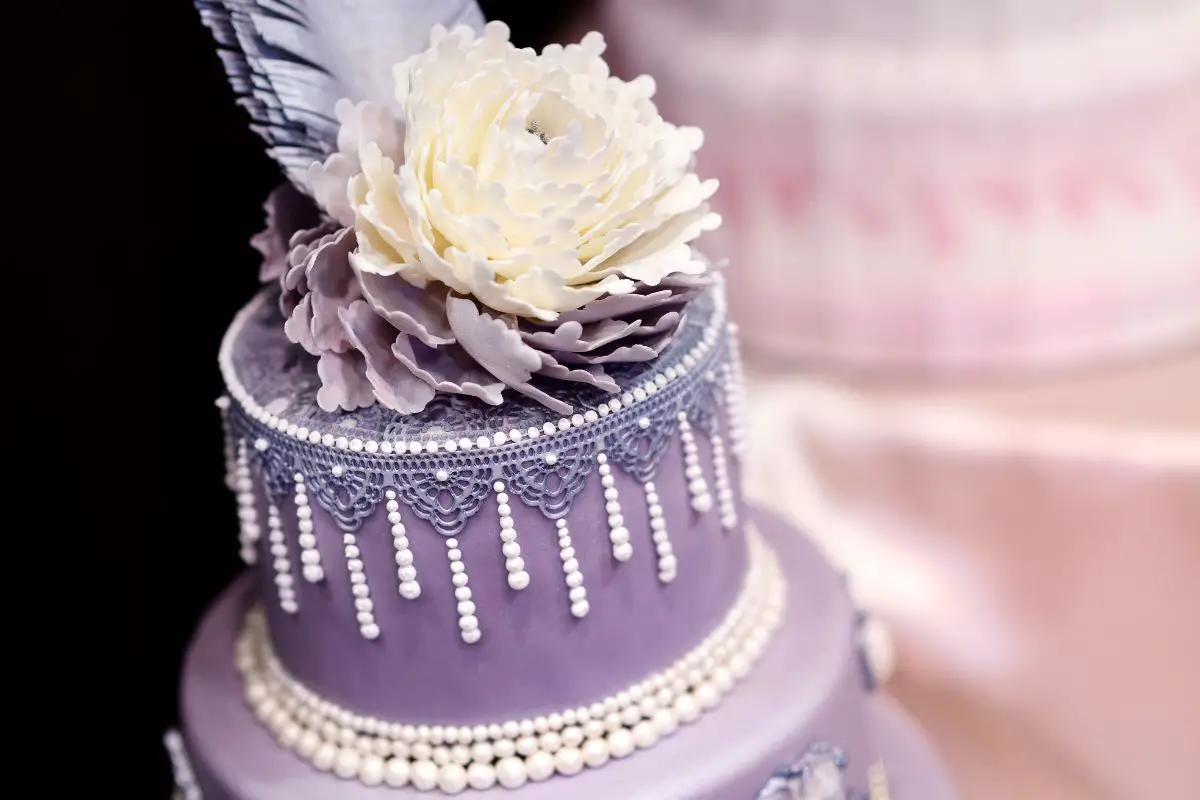 If you are looking for a cake that fully integrates the purple of your wedding with both the color and the ingredients, then keep reading, as we will be looking at the recipes for twelve different types of cakes that could easily be turned into stunning purple wedding cakes for your big day! Let's get started. 
We all know the classic dessert that is red velvet cake, but have you ever tried a purple velvet cake? This brilliantly purple take on the well-known cake is pretty much the same as the traditional recipe.
All you need to do is add two tablespoons of purple food coloring to get that distinctive look. 
Velvet cake is a popular choice when it comes to wedding cakes due to its popularity, so a purple velvet cake could be just what you are looking for if you want to incorporate the purple color into your wedding cake whilst serving up a well-known, popular cake that has a wide appeal. 
Wedding cakes aren't just about being tasty (though of course, this is definitely an important factor!), they are also about being as eye-catching and beautiful as possible, and that is exactly what you get with this purple ombre layer cake. 
This cake is stunning both inside and out, featuring a purple ombre color palette on the inside with purple shades that go from dark violet to light lavender from top to bottom, as well as piped-on flowers in various shades of purple. 
The cake also features plain vanilla frosting on the outside, making it all the more surprising when you cut into it to find the purple ombre layers. 
It can be difficult when it comes to finding a wedding cake that is able to cater to certain dietary restrictions, let alone one that is purple!
However, this purple vegan and gluten-free carrot cake might well be what you are looking for when it comes to a wedding cake that is accessible to various diets whilst still maintaining that eye-catching color. 
The purple is much more subtle in this cake, but the color is scattered throughout thanks to the pieces of purple carrot baked into it.
You can also make the cake a little more fruity and increase that scattering of purple by adding in some raisins too. 
Another particularly eye-catching choice, this lavender and honey layer cake features a soft, purple inside- thanks to the inclusion of lilac food coloring- with a buttercream exterior. 
The dripping honey on the top of the cake finishes it off perfectly, creating an elegant look that is sure to fit in perfectly for a wedding thanks to its gorgeous look as well as its sweet taste. 
The purple Filipino yam that is the ube is used in various recipes thanks to its earthy yet sweet taste as well as its distinctive bright purple color.
It is the perfect ingredient to use if you want a purple wedding cake, as well as if you are looking for a wedding cake that has a unique taste. 
There are three different parts to this particular ube cake: the cake batter, the regular meringue and the ube Swiss meringue buttercream, which utilizes ube extract to emphasize that distinctive ube flavor. 
If you are a having a summer wedding, then this magic purple cake could be the choice for you thanks to the refreshing and summery flavor combination of lemon and lavender. 
Magic cakes are known for having three layers that are all made with just one batter, but of course, this can be changed up to fit in with the more traditional wedding cake design if you so choose. 
This particular cake features a solid base layer with a custard-like middle layer and a soft and spongy top layer. 
Marble cakes are well known for their distinctive and gorgeous look thanks to their mottled or streaked marble-like appearance.
Colorful takes on the marble cake can be particularly pretty, which can make them a popular choice for events such as weddings. 
This particular marble cake is the perfect choice for those looking to inject some pretty purple hues into their wedding cake.
This recipe is also one that can be adapted into a traditional tiered wedding cake, leading to a beautiful ombre-patterned purple treat to make your wedding day all the more memorable. 
When it comes to an elegant purple cake, you don't get much better than this Earl Grey tea and lavender cake.
The subtle combination of floral flavors from the culinary lavender along with the fragrant taste of the Earl Grey tea leaves makes for a cake that wouldn't be out of place at a Regency wedding!
The purple is more subtle in this cake, appearing only in the two-toned lavender-flavored buttercream frosting that adorns the top of the dessert, as well as being sandwiched between the two cake pieces. 
To add a bit of extra purple to the cake, you can decorate it with Parma Violets or grind them down to sprinkle them on the top. 
Another take on the purple velvet cake, this recipe features a moist velvet cake with a rich purple color on the inside that contrasts well with the white, cream cheese frosting exterior, which could make for a brilliant centerpiece at your wedding. 
Leave the cake as is to truly surprise your guests with that purple interior, or decorate the top with a medley of purple sprinkles for an extra dash of color. 
This is a great choice for a wedding cake if you are looking for a unique taste that is sure to make for a memorable dessert for your big day. 
Using purple sweet potatoes will lead to a cake that is entirely purple, though this particular recipe does include a sweet and tasty whipped tofu cream cheese filling that blends in perfectly in terms of taste, texture, and looks!
One thing to remember with a purple sweet potato cake is that there are different kinds of purple sweet potatoes, all with different textures, purple shades, and moisture levels. 
Make sure to research exactly what kind of purple sweet potato would suit your desired cake the best beforehand.
This next purple cake blends contrasting flavors and colors to make for a truly attention-grabbing and delicious cake that is sure to make for a memorable wedding cake if you so choose. 
The combination of the rich dark chocolate base with sweet and slightly floral lavender buttercream frosting makes for a delicious treat, whilst the deep brown color of the chocolate and the light purple of the frosting come together to create a beautifully unique color combo. 
This is a great choice for those who are determined to have chocolate as the main event of their wedding cake, but who also want to inject some purple into the proceedings. 
Whilst we are on the subject of lavender, this lavender, lemon, and blackberry cake is another amazing choice for a wedding in the warmer months thanks to the refreshing combination of flavors. 
This is another recipe that would work wonderfully with multiple tiers to create a traditional-looking wedding cake, whilst some decorative blackberries and purple flowers on top make for the perfect finishing touches to create the perfect summery look. 
As well as having a beautiful light purple frosting that covers the outside of the cake, there are also sprinklings of deep purple within the cake thanks to the blackberries that are baked into it. 
Final Thoughts
So there you have twelve different kinds of purple cakes that could make for stunning cakes at any wedding, whether your entire wedding is going to be themed around the color purple or if you just want to add a splash of color to your cake. 
No matter what kind of flavor you want for your wedding cake, you are sure to find something that suits your personal tastes with our varied list!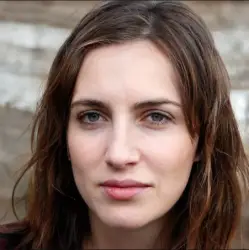 Latest posts by Anna Ingham
(see all)