For a lot of people, their top cake of choice is vanilla cake. This sweet and subtle cake is a classic in the States, and for good reason.
This cake is perfectly simple and not overpowering in its flavor. It's the ideal cake to make for summer birthdays, gatherings, weddings, and more.
The good news is that a good vanilla cake can be made without a cake mix because it's just that easy to make.
This cake is extremely moist and has the perfect amount of sweetness without being overly heavy or dense, as some homemade cakes may be.
If you've never made a vanilla cake before, then you've come to the right place!
Here, we've rounded up a list of the top 8 vanilla bean cake recipes that you can try this weekend(see also: 10 Scrumptious Madeira Cake Recipes To Make This Weekend). Some are easier than others, but all are very tasty.
At the end of this article w have answered some FAQs that you may have about this type of cake, so check those out if you need a bit of extra help baking these cakes.
Keep reading to find your new favorite cake!
This layer cake is moist, has terrific flavor, and would be delicious with a variety of fillings and frostings (from Chocolate to Lemon), although we're sticking with a nice vanilla bean buttercream in this recipe.
This Vanilla Bean Cake is not a truly white cake because it contains whole eggs and a substantial amount of real vanilla (in this case, vanilla bean paste).
This cake is exceptional due to the combination of butter, whole eggs, sour cream, and more than one tablespoon of vanilla.
It is moist and tasty, as well as robust enough to take the added weight of fondant if your design requires it. This is an excellent dish, and we hope you enjoy it!
This luscious vanilla bean cake is made from a butter-based cake batter that has been flavored with an exquisite vanilla bean paste.
This cake is very delicious on its own but is also compatible with a variety of fillings and frostings. It is also a very simple and straightforward recipe to prepare from scratch.
While this recipe makes a "naked" cake to allow for the vanilla flavor to shine through, you can add any sort of topping that you want to this cake.
The batter is a traditional vanilla cake batter produced by creaming together butter, white sugar, and cake flour.
This has been combined with bakery-style buttercream icing, which is highly popular because it's quick to create.
This Vanilla Bean Cake with Raspberry Filling is not only aesthetically pleasing but also filled to the bring with taste and texture.
The cake is created with vanilla bean paste, resulting in gorgeous vanilla bean flecks in the cake's buttercream and crumb.
The cake's filling is a bright and tart raspberry mixture, while the cake's inside is light, fluffy, and moist.
The vanilla bean flecks and fresh raspberry filling lend an air of sophistication to this cake, making it ideal for holidays and special events.
This bakery-style Vanilla Almond cake is exceptionally tender and moist, with an almond and buttery flavor.
It pairs beautifully with the luscious Vanilla Almond Buttercream.
Vanilla Almond is the ideal flavor for a wedding cake, but it is also a crowd-pleaser for birthday and special occasion cakes.
Possibly the most surprising aspect of this cake is its texture, which is delicate and light while also being rich and moist.
In addition, the almond flavor distinguishes it from a regular white cake or vanilla cake.
In the realm of baking, nothing is more soothing than a traditional yellow cake, just as moist and tender as the ones Grandma used to make.
It pairs perfectly with light and airy chocolate buttercream.
What Is Yellow Cake?
Yellow vanilla cake is a soft, airy cake made with egg yolks and butter, which impart a buttery, rich flavor.
In contrast to the popular vanilla cakes, which call for egg and egg whites, this Golden Chocolate Cake recipe calls for egg and egg yolks.
The additional egg yolk produces the traditional golden hue and increases the cake's richness.
This cake is constructed from vanilla beans and topped with vanilla bean whipped cream, and it melts in your mouth due to its lightness and airiness.
The vanilla bean chiffon cake is an ideal birthday cake or simple yet gorgeous treat!
You will be very surprised at how simple this cake is to make.
You may think it would be a full hassle to prepare, like macarons, but it comes together simply and effortlessly.
The only thing you have to keep in mind when making this cake is to make sure that you let it completely cool before taking it out of the pan.
If you don't it could stick to the bottom and tear.
While you may want to dove right in after baking, wait at least two hours before attempting to remove this chiffon cake from the pan.
Need to satisfy a cake appetite quickly? This vanilla cupcake can be prepared in less than 2 minutes.
Simple and straightforward, moist, light, and airy, with ingredients you presumably already have, this cake is perfect for a midnight treat.
In contrast to most other mug cakes, this one is delicate and full of flavor. And because this recipe is so foolproof, you can use it as a base for your other cakes.
This recipe is also great if you don't want to do a big clean at the end because it's all made in a mug and cooked in a microwave.
A recipe for a vanilla cake (see also: 10 Tasty Toffee Cake Recipes You'll Love To Make)made in a single bowl is a must-have.
What could be simpler than adding all the ingredients to a bowl, mixing them together, and baking them?
And there is no need for mixers or specialized equipment with this recipe either!
In addition to tasting good on its own, this is a very versatile cake you can add almost any filling to it and it'll still sate amazing.
If you ever need a quick and simple cake or desire a cake with no effort, this is it. All you need to do is combine the ingredients in a bowl and whisk them thoroughly.
The cake tastes great on its own or with a side of whipped cream or ice cream.
It's extremely light, fluffy, and moist with a sensitive crumb. If you do frost this cake, try making it a naked cake with a thin layer of icing between layers.
Frequently Asked Questions
Vanilla Cake Vs White Cake – What's The Difference?
Despite the fact that many white cake recipes (see also: 6 Scrumptious Kit Kat Cake Recipes To Make This Weekend)call for vanilla extract, a pure white cake does not contain egg yolks in order to maintain its light tint.
Usually, the whitest of all white cake recipes calls for clear vanilla instead of natural, as well as shortening in place of butter to maintain a very pale tint.
What's Vanilla Bean Paste?
These recipes call for vanilla bean paste to be used, but if you've never used this ingredient before you may not know what it is.
Vanilla bean paste, available in bottles or tubes depending on the brand, is not a paste at all. It is more of a syrup consistency, and the flavor is amazing.
Vanilla bean paste is an optimal alternative to vanilla extract and vanilla bean pods.
It provides the convenience of vanilla extract, as well as the vanilla bean seeds from the pod, but without the labor!
You will adore the appearance of the vanilla bean specks in the cake and icing, which impart a richness of flavor.
Can I Use Vanilla Extract Instead Of Vanilla Bean Paste?
Yes, you can! Vanilla Extract and Vanilla Bean Paste are interchangeable.
You can substitute the same amount of vanilla extract for the vanilla bean paste in most recipes, or you can experiment with vanilla bean paste in other recipes that call for vanilla extract.
Can I Use Vanilla Bean Pods Instead?
Typically, 1 teaspoon of vanilla extract is equivalent to one 2-inch piece of the vanilla bean when using scraped Vanilla Bean Pods in place of Vanilla Bean Paste or Vanilla Extract.
Therefore, a vanilla bean pod yields the equivalent of three to four teaspoons of vanilla extract. Taste and modify everything to your satisfaction.
Summary
The next time you are craving a vanilla cake, try making one of these recipes!
Some are harder than others, but with so many to choose from, and the opportunity to change the flavors to whatever you like, you won't ever get bored of eating vanilla cake.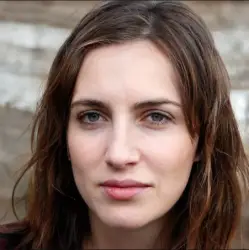 Latest posts by Anna Ingham
(see all)