There's no denying that living with either type 1 or type 2 diabetes can be really difficult, not just because of the physical symptoms that come with these conditions but because of the dietary restrictions.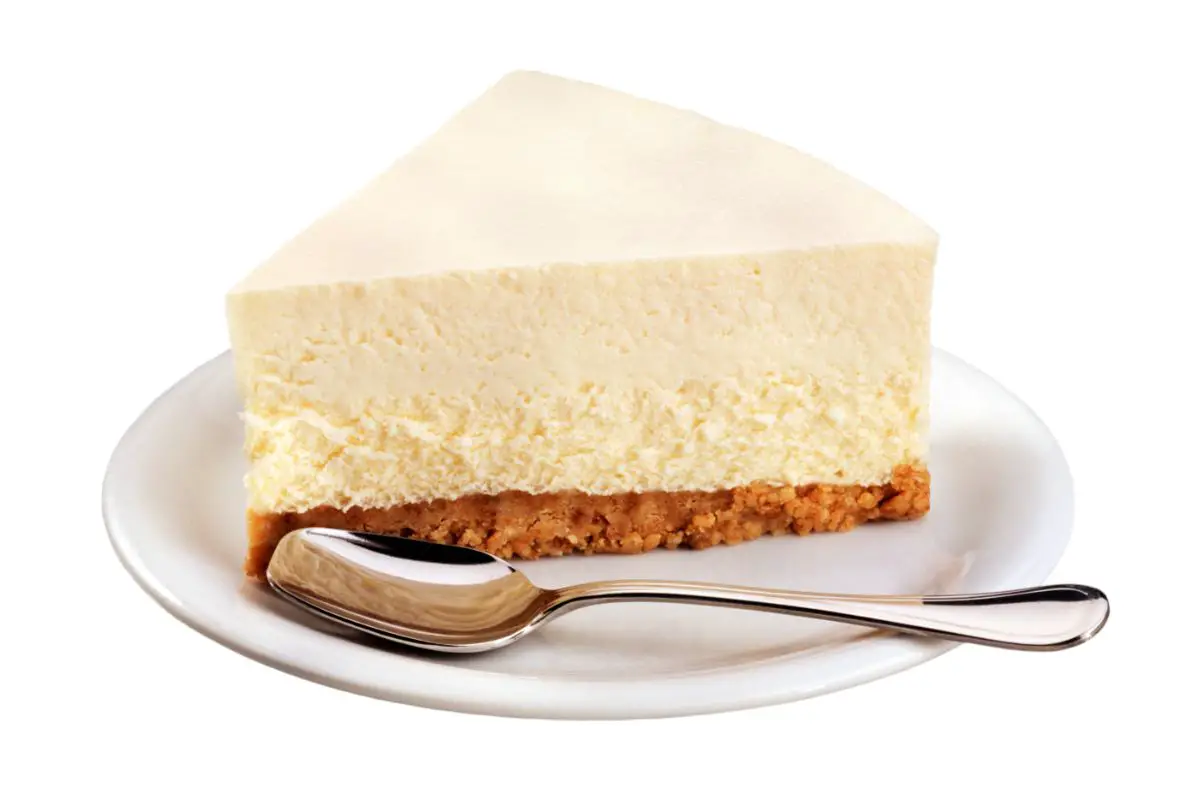 People with diabetes have to limit how much sugar they consume on a daily basis, which can make enjoying delicious desserts that much trickier.
Luckily, as more awareness is being brought to diabetic dietary needs, and with the increasing popularity of low-carb (and, therefore, low-sugar) diets such as keto, more options are becoming available for diabetic-friendly desserts.
If you are diabetic yourself, or have a friend or loved one with diabetes, we have 15 amazing diabetic cheesecake recipes (see also: 10 Amazing Baileys Cheesecake Recipes To Enjoy)to share today.
This way, everyone at your table can enjoy a luxurious, creamy slice of cheesecake without the worry!
This version of a traditional Italian cheesecake from Diabetes Self-Management has been altered to make it free from refined sugar and therefore, suitable for diabetics.
You can use a sugar substitute of your choice to give the cheesecake its usual sweetness, but bear in mind that the recipe was originally created using a sucralose-based substitute, so if you use a different one, it might turn out slightly different.
The strawberries for the topping are optional for those who may want to avoid natural sugars as well.
This no-bake sugar-free cheesecake recipe is not only suitable for diabetics but also those following the keto diet and those who aren't able to digest gluten.
In a serving of this delicious, almond-crust cheesecake, there are only 2.8 grams of net carbs. This means that even people who are trying to limit sugar for medical reasons can safely enjoy this dessert.
Erythritol is the recommended sugar substitute for the Sugar Free Londoner cheesecake.
If you want to eliminate the crust to cut down on carbs even further, you can easily do this simply by lining the bottom of the cheesecake tin.
A rich coffee-flavored cheesecake makes the perfect tasty treat after a healthy meal, and this Mocha Swirl Cheesecake from Diabetic Gourmet is ideal for dessert-lovers with diabetes.
To make sure this cheesecake has enough sweetness to counteract the strong flavor of the coffee without adding sugar, the recipe recommends using Equal sweetener, but as long as you can find substitution ratios that work, you can use any sweetener of your choice.
This low-carb cheesecake is keto-friendly and also gluten-free, so it's the perfect dessert to cater to a number of dietary restrictions you might need to accommodate if you're hosting.
The great thing about this cheesecake, like many of the cheesecake recipes we'll be sharing today, is that it's basically exactly the same as a regular cheesecake in terms of the ingredients.
The only difference is that you'll be using a sweetener instead of sugar and almond flour instead of regular flour to lower the overall carb content.
We're obsessed with this no-bake sugar-free cheesecake in a jar, created by The Sugar Free Diva.
This recipe is a fun twist on the traditional cheesecake recipe. It's naturally low-carb because there's no crust, and since it doesn't need to be baked, it's quick and easy to make.
Plus, in addition to not needing to worry about the sugar content, you also don't have to stress about the cheesecake cracking or losing its shape because the jar holds it all together.
Cranberry and orange is an excellent flavor combination for the festive season, but it also works year-round.
This particularly cranberry orange cheesecake recipe is one of the best diabetic-friendly cheesecakes we've tried.
You should ideally use Equal Spoonful sweetener or a granulated sweetener to add a sugary flavor to the cheesecake without the actual sugar.
Make sure to add the sweetener to both the crust and the filling to ensure it's sweet enough to balance out the sharp flavors of the orange and cranberry.
Strawberry cheesecake is a classic cheesecake flavor, and if you want to make it sugar-free with as little time and effort as possible, this no-bake, sugar-free recipe is the one for you!
Rather than using a regular sweetener to add sugary flavor to your cheesecake, this recipe calls for sugar-free instant pudding mix in cheesecake (see also: 9 Scrumptious Jello Cheesecake Pudding Recipes To Make This Weekend)flavor.
You may need to order this as it's not readily available at a lot of grocery stores, but it's worth the effort because the finished dessert tastes incredible.
Not only is this cheesecake low-carb and sugar-free, but it's also keto-friendly! This is a berry cheesecake that only requires 8 ingredients in total, and even better, you'll only need 10 minutes to prepare it.
You can use basically any sweetener you like to make this cheesecake taste delicious, but it's worth bearing in mind that if you use a sweetener that crystallizes, you won't end up with the smooth texture you're looking for.
You also don't want to use a liquid sweetener as this will ruin the consistency of the crust.
Love blueberry cheesecake? Why not try your hand at these incredible blueberry cheesecake bars? They're the perfect size for a snack or a light dessert, and they're suitable for people with diabetes.
To give the bars their sweetness, the recipe recommends using the granulated version of Splenda calorie-free sweetener.
The crust is made from graham cracker crumbs and the filling consists of low-fat sour cream and reduced-fat cream cheese.
This means it's also suitable for people who are trying to reduce their fat intake.
Another low-bake lemon cheesecake recipe we love to make is this lemon cheesecake recipe from Ditch the Carbs.
It's low-carb and sugar-free, so it's diabetes-friendly. In fact, it only contains about 3 grams of net carbs per serving.
Because you don't have to bake this cheesecake, it's easy to prepare. You can prepare this cheesecake fully in just 20 minutes. After that, all you need to do is put it in the refrigerator while it sets.
Looking for a sugar-free cheesecake recipe that's also keto and gluten-free? We've already recommended a couple of these above, but here's another one!
This recipe doesn't include a crust, which is part of the reason why there are only 3 grams of net carbs in every serving.
However, the recipe does include suggestions on how you can make this cheesecake with a crust if you prefer, while still keeping it low-carb.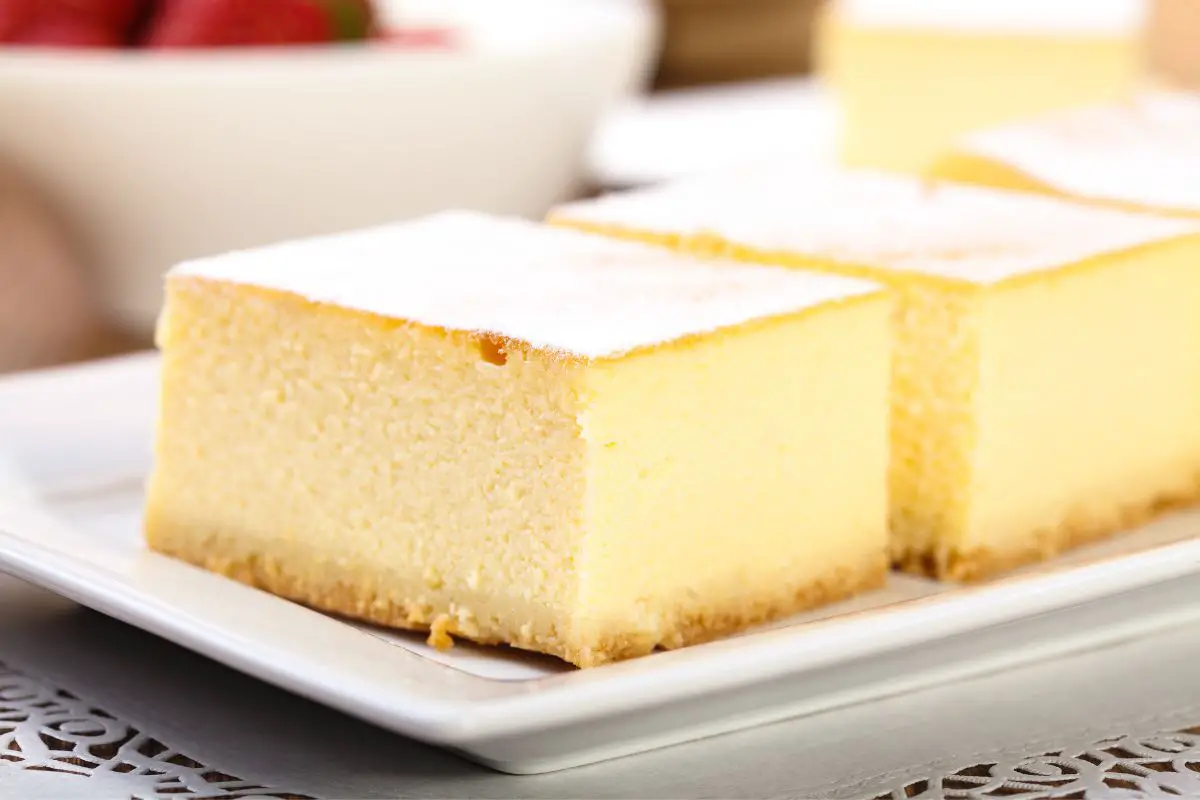 Cheesecake.com's diabetic-friendly cheesecake recipe is delicious and almost entirely sugar-free due to the use of sweetener (Splenda and Equal are both recommended) instead of sugar.
The filling is made from sour cream and low-fat cream cheese.
Even though the fat content is reduced in this recipe, the finished cheesecake tastes rich and sweet, proving that you don't need to compromise your dietary requirements to enjoy an amazing dessert.
Gemma's Bigger Bolder Baking is an excellent resource for all kinds of bakes, and this sugar-free cheesecake is no exception!
Bear in mind that this cheesecake needs to be baked in a water bath, which can be a tricky technique if you've never done it before.
However, it's well worth learning how to bake cheesecakes this way so you can achieve the perfect creamy consistency for the filling every time.
If you love both peanut butter and cheesecake and need to make low-sugar desserts, (see also: 10 Of The Best Peanut Butter Desserts You Have To Make Right Now)this peanut butter cheesecake is one of the best recipes you can learn.
This cheesecake has a crust, but it's quite thin which helps to keep the carb content low while allowing the texture and flavor of the filling to really shine.
Finally, if you're looking for the perfect diabetic-friendly cheesecake to make for Christmas, this sugar-free berry cheesecake will meet all your expectations.
You can use either yogurt or sour cream for the filling alongside the cream cheese and coconut cream depending on your preference.
After trying this recipe, we realized that using rice malt syrup and vanilla powder is the perfect way to replace sugar in your desserts!
Final Thoughts
Whether you live with diabetes yourself or want to be able to cater to your friends and family who need low-carb, sugar-free desserts, we hope this list of recommendations has inspired you!
Remember, in the baking world, there's always a way to work around any dietary restriction. You just have to get creative with flavors and textures and know where to look for the best recipes!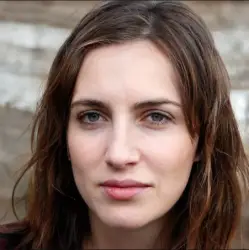 Latest posts by Anna Ingham
(see all)