If you love chocolate, there's a very good chance that you also love brownies. Rich, sweet, gooey, and melt-in-your-mouth delicious, brownies are an American favorite.
However, if you have diabetes, it can be hard to try and manage your blood sugar levels with such a sugary snack or dessert.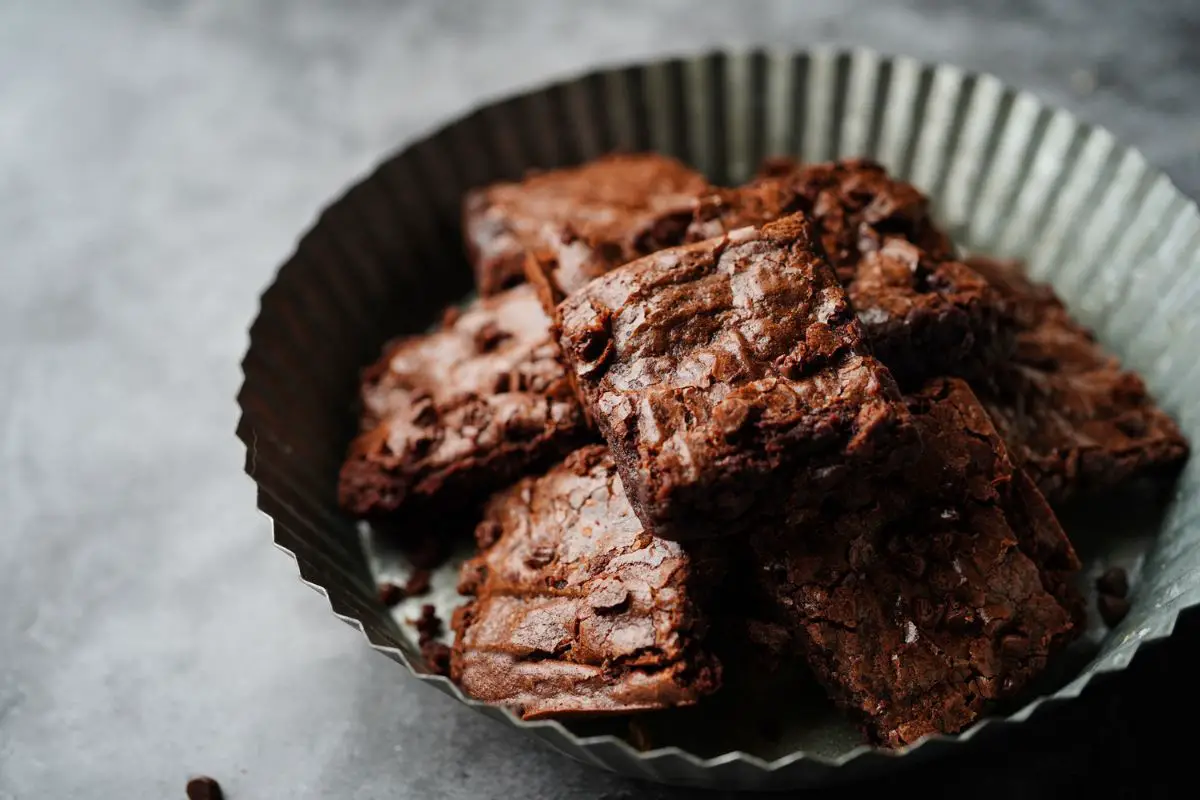 In fact, this might even put you off making a batch of mouth-watering brownies. Don't worry though, there is a solution!
That solution is amazing brownie recipes for diabetics. Luckily, the internet is filled with healthier brownie recipes that won't spike your blood sugar levels.
Therefore you can still enjoy brownies.
In today's post, we're going to show you 11 diabetic-friendly brownie recipes you can make at home right now!
It doesn't matter if you're looking for a classic brownie recipe or something more unique, we have what you're looking for!
We'll start our list of recipes off with a double chocolate stevia brownie recipe.
This recipe is perfect if you're looking for a recipe that still offers all the classic brownie flavors and textures we all love.
Because this recipe uses stevia, a natural sweetener, as opposed to added sugar, the recipe provides the same flavor but without the added impact on your blood sugar.
These brownies are also suitable for a keto diet too as the recipe calls for almond butter instead of carbs.
These fudgy brownies are decadent, rich, sweet, and super chocolatey. What's not to like?
A solid option for any diabetic is a brownie recipe that doesn't contain any sugar. This sugar-free recipe is one of the best.
This recipe also shows you how to make a classic chocolate brownie without the added impact on your blood sugar levels.
This particular recipe calls for Swerve, a natural sweetener, to give the brownies that beautiful sweetness. You might also be pleased to hear that this recipe is also dairy-free and gluten-free.
Protein-rich, the recipe calls for coconut flour, almond flour, cocoa powder, baking soda, Swerve, sugar-free chocolate chips, coconut oil, vanilla extract, and eggs.
If you're on the lookout for something a bit different, give this tasty sweet potato brownie recipe a try. It might sound pretty strange but you can't knock it until you've tried it. 
This brownie recipe helps you get your daily chocolate fix while also providing you with a decent boost of nutrition.
Made with sweet potato and avocado, you can expect your brownies to be packed with vitamins and fiber.
We love the addition of avocado in this recipe as it gives the brownies a much-appreciated creaminess.
Avocados are also a source of healthy heart fats. Like the other recipes we've looked at so far, this recipe is super chocolatey too.
Another interesting brownie recipe you could try is this zucchini fudge brownie recipe from Chocolate Covered Katie.
The great thing about this recipe is that you could quite easily use the zucchinis you grow in your garden to make it.
Rich in dietary fiber, protein, and healthy fats, this delicious brownie recipe offers great flavor and texture without spiking your blood sugar levels.
The ingredients list is quite long but it will only take you 20 minutes to make a batch of hot, melt-in-the-middle brownies so we can't really argue with that.
Some of the ingredients you need to make this recipe include unsweetened cocoa powder, zucchini, almond butter, baking soda, and white flour.
The next brownie recipe on our list that's suitable for diabetics is this beautiful carob date brownie recipe from NutriSavy Health.
This nutritious recipe is ideal for anyone that seeks a healthier brownie recipe.
It's also a good choice if you would prefer a less chocolatey recipe.
Replacing sugar with fruit is a great way to keep the sweetness of a brownie alive without increasing your blood sugar.
To do that, this brownie recipe calls for sweet and tart applesauce and lush date syrup.
Combine these two ingredients with carob chips, almond meal, baking soda, vanilla extract, coconut oil, and walnuts, and you're left with a delicious batch of healthy brownies.
When it comes to flavor and texture, these brownies are sweet, sticky, moist, and nutty.
If you came here looking for a super simple and fast-to-make recipe, look no further than this low-carb brownie mug recipe.
Ready to enjoy in just a few minutes, the beauty of this recipe is how easy it is to make.
Simply throw all the ingredients into your favorite mug, mix them up, and put the mug in your microwave for approximately 2 minutes.
After that, you'll be left with a mug full of gooey and chocolatey mess.
One thing that is certain about this recipe is that it will satisfy your chocolate cravings. To keep sugar levels to a minimum, this recipe uses 90% dark chocolate and stevia. 
It's also worth noting that this is probably one of the best recipes you can make with your children.
Next up, we have a vibrant brownie recipe that you should consider making if you have guests coming over.
Suitable for diabetics, this standout brownie recipe will help you make the ultimate brownie, perfect for your party.
Unsurprisingly shaped like a pizza, this inventive recipe is made using a mix of sunflower seed butter, coconut flour, chia seeds, and mashed avocado.
This will help you create a circular pizza brownie that contains no added sugar.
Aside from its sweet flavor and thick texture, what makes this recipe so special is its frosting.
This brownie pizza has a bright pink and red yogurt topping that also features raspberries and a chocolate drizzle.
This gives the brownie more flavor and makes it look spectacular.
Another diabetic-friendly brownie recipe that's fit for a dinner party is this rich and creamy peanut butter swirl brownie recipe.
Aside from a more impressive appearance, the peanut butter in this recipe gives the brownies some extra flair. 
Of course, it also provides a good protein boost for anyone that needs it.
This is a low-sugar and low-carb recipe but it is high in fats as it contains butter, almonds, coconut oil, and eggs. Having said that, the fats in the recipe aren't particularly unhealthy.
These brownies are very rich so we recommend cutting the sheet of brownie into smaller, more manageable pieces. 
The next brownie recipe on our list comes from the Sugar Free Londoner.
This simple low-carb, keto-friendly, and sugar-free recipe can be made in under 30 minutes using just 6 ingredients.
The ingredients you need to make this recipe are unsalted butter, powdered sugar, eggs, cocoa powder, dark chocolate, and almond flour. 
You can use the recipe to make a batch of 16 brownies. Each serving contains approximately 192 calories.
In terms of flavor, the brownies from this recipe are ridiculously rich, fudgy, super chocolatey, and extremely delicious. 
They're really is nothing to dislike about this recipe so make sure you give it a try.
If you're diabetic, you might already know that black beans are a diabetic superfood. If you didn't, you're seriously missing out.
A fine example of how someone can use black beans in their diet is this black bean brownie recipe.
This recipe is quick and easy to make and you can't even tell it contains black beans. This makes it a perfect dessert for anyone that loves chocolate brownies.
Aside from the black beans, you also need sugar-free chocolate chips, carob or cocoa powder, cinnamon, vanilla extract, and a handful of other basic ingredients. 
One interesting addition is a teaspoon of instant coffee. You can't taste it too much but these brownies definitely have a subtle hint of coffee. 
The final brownie recipe on our list is suitable for vegans.
Increasing your daily intake of plant-based foods and decreasing the amount of animal proteins you eat is a great way to promote heart health. 
This delicious vegan-friendly brownie recipe lets us satisfy our sweet tooth while also increasing our intake of healthier foods.
As you would expect, the recipe doesn't make our blood sugar levels spike either.
The brownies you make following this recipe are also keto-friendly as the recipe calls for almond flour instead of refined flour.
Final Thoughts
That concludes our list of brownie recipes that are suitable for diabetics. As you can see, there are plenty of delicious brownie recipes you can still make if you have diabetes. 
In this post, we've shown you 11 epic recipes you can make easily. It doesn't matter what type of brownie recipe you're looking for, you should be able to find it on our list.
Now all you have to do is pick out the recipe you like the sound of best!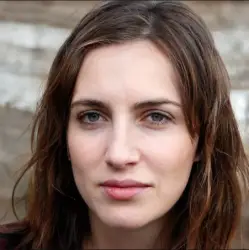 Latest posts by Anna Ingham
(see all)