There is only one ingredient that can enhance your cheesecake recipe: Baileys.
If you're unfamiliar with baileys, essentially, it is an Irish cream liqueur, an alcoholic beverage that has been flavored with Irish whiskey, cocoa, and cream.
When combined with cheesecake, it makes for the ultimate decadent treat – perfect for all occasions.
With this in mind, we have accumulated 10 of the most amazing baileys cheesecake recipes for you to try and enjoy!
Let's get straight into it.
This Baileys cheesecake recipe features a delicious chocolate cookie crust, topped with a luxurious Irish cream-spiked cheesecake filling and a layer of smooth ganache.
When compared to the classic vanilla cheesecake, this Baileys cheesecake isn't all that different. Instead of a graham cracker crust, you'll find a lovely Oreo cookie crust – perfect for those chocolate lovers.
In addition, the filling is also replaced with Baileys Irish cream and then topped with a chocolate ganache spiked with baileys.
You'll be rewarded with a creamy cheesecake that contains the perfect balance of Baileys and chocolate for a decadent sweet treat.
This creamy, smooth Baileys Irish cream baked cheesecake features a gingersnap crust and a Baileys chocolate ganache topping for the ultimate indulgence.
No party is complete without nibbles and drinks, and this is even better when they are alcoholic! What better way to make the best of both worlds than with this Baileys cheesecake?
It is creamy, rich, and contains luxurious hints of Baileys Irish cream throughout. The gingersnap crust provides a delicious contrast in both the texture and taste thanks to the ginger and crunch.
Since this cheesecake is baked, it is ideal for making the day before – providing you with enough time for your cheesecake to fully cool down and prevent cracking.
If you're looking to go one step further, consider baking your cheesecake in a water bath – this prevents the top from cracking and ensures a silky smooth texture.
This recipe turns your favorite recipe into a quick and easy dessert – perfect for those looking for a fuss-free Christmas dessert that is sure to impress your guests.
Whether it is swirled in hot chocolate, served in a chilled glass, or even baked in a cake – you can't go wrong with Baileys. Sometimes, it's easy to forget it is even alcoholic!
Since this is an incredibly easy drink to consume in one sitting, this recipe makes your intact drink slightly more manageable.
This frozen cheesecake celebrates everything you love about the creamy chocolate liqueur in cheesecake form. And with only six minutes of preparation – you simply can't go wrong.
Not only are these boozy Baileys mini cheesecakes simple to make but they also make for the perfect festive party food. Although be warned, they are sure to disappear in minutes!
Once again, it is the time of year all about parties, celebrations, glasses full of wine, and decadent little treats to nibble on.
Essentially, it is all about making your favorite dishes into miniature form, and this is exactly what these boozy Baileys mini cheesecakes achieve.
Here, you don't have to worry about putting in a ton of work to achieve great results. They look and taste incredible, making a great addition to your buffet or party spread.
This no-bake Baileys cheesecake is packed with Irish cream and chocolate – making it an indulgent dessert suitable for all occasions, including St. Patrick's Day and Christmas!
The smooth, silky, and creamy Baileys cheesecake is adjourned by an Oreo crust, then topped with Baileys chocolate ganache and whipped cream.
The best part? It is super easy to make. When it comes to decadent desserts, you can't beat the smooth, rich, and creamy flavors of Baileys Irish Cream.
This creamy, rich, and slightly spiked Baileys white chocolate cheesecake is the perfect addition to your events or parties.
You can make this recipe in advance for a quick and easy dessert. Plus, you'll also find the Baileys-spied cheesecake with layers of hidden Lindor white chocolate truffles throughout.
Featuring a classic shortbread biscuit base, with a glorious white chocolate drip effect – this no-bake cheesecake is sure to become a familiar recipe in your repertoire.
However, you have been warned, this dessert is insanely addictive – your friends and family are sure to devour it in minutes.
This is a delicious no-bake cheesecake made using a special Baileys strawberries & cream flavor!
If you are able to get your hands on it… then the new Baileys strawberries and cream beverage are heavenly.
If you aren't a fan of the traditional Baileys drink, then you may prefer one of the brand's flavored alternatives, which includes a chocolate and almond version.
While the traditional Baileys cheesecake recipe tastes delicious, this strawberries and cream version takes it to another level.
As much as you may want to take it out of the refrigerator and eat straight away, try to withhold those urges and allow the cheesecake to set properly before eating.
The result is a mix that tastes exactly like a strawberry milkshake. Plus, the beautifully creamy pink mousse is simply impossible to resist.
These Baileys streusel cheesecake cups start with a shortbread cookie crust, and are then topped with a decadent Baileys Irish Cream cheesecake.
For the finishing touch, you'll find an irresistibly delicious pecan streusel topping.
As you can see from this list, there are tons of recipes using Baileys Irish cream. However, there are very few combining both cheesecake and streusel topping with the liqueur.
Add these ingredients to the delicious pecan shortbread cookie crusts, and you're rewarded with mini desserts that are simply irremissible.
These sweet treats are like a cross between cream cheese shortbread and a southern praline. The perfect desserts for bridal showers, parties, or holiday festivities.
A creamy, smooth, rich no-bake cheesecake filling is layered with crunchy Oreo cookie crumbs and fluffy homemade whipped cream for the ultimate decadent dessert.
However, this isn't your usual cheesecake recipe. Instead, both the whipped cream and cheesecake are spiked with Baileys Irish cream – creating an indulgent cheesecake trifle.
If you love the traditional Baileys cheesecake recipe, then you're sure to love these mini no-bake cheesecakes.
This is not only because of the spiked Baileys – although, this certainly helps –, but for the combination of flavors that are to die for.
You'll be rewarded with a velvety smooth cheesecake filling, featuring a pillowing whipped cream layer, and a crunchy Oreo crumbly base all in one mouthful.
It is perfect to satisfy all your cheesecake cravings without having to fuss around with a water bath, an oven, or those long cooling hours.
The best part? These trifles are decadent enough for your fancy event, yet easy and quick enough to whip up for a casual dessert.
They are simply the best of both worlds and are sure to become a regular recipe in your repertoire.
These trifles are best when prepared in clear dishes or glasses to allow you to view all the layers on all sides and angles.
In traditional English cuisines, these trifles usually consist of fresh fruit, cubes of sponge cakes, and custard.
However, this boozy version takes it up another notch – you will never want the traditional recipe ever again after trying this one!
Have some Baileys left behind the bar after your Christmas festivities, then why not whip up this milk chocolate and Baileys cheesecake to celebrate the New Year in style?
This no-bake cheesecake is super simple to make and features a creamy, cream cheese and milk chocolate filling.
Similar to other cheesecakes, there is a decent amount of whipped cream folded into the desserts – creating something that is airy and light in texture.
The cheesecake is topped with more chocolate since there surely is not enough chocolate in the base and filling of course?!
This is the perfect dessert for all those chocolate lovers and is sure to satisfy your cravings. But be warned, the additional Baileys are sure to patch a punch.
Final Thoughts
Whether you are serving it in a cold glass, swirling it in your hot chocolate, or adding it to your favorite recipes, there is no other drink quite like Baileys – it is creamy, and smooth, and complements your desserts perfectly.
Plus, when combined with cheesecake, you'll have a dessert like no other. You can be thinking, how could you possibly enhance cheesecake? Well, try one of these recipes and find out.
Hopefully, this guide has provided you with some inspiration for all your Baileys cheesecake creations. They are sure to be a hit among all your friends and family!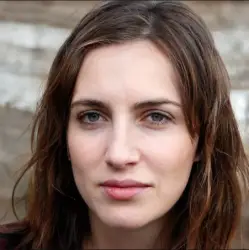 Latest posts by Anna Ingham
(see all)