Cookies are some of the best snacks and desserts out there – and they come in all different varieties.
The only issue is that most recipes are full of carbohydrates and sugars, which is not suitable for a keto or low-carb diet.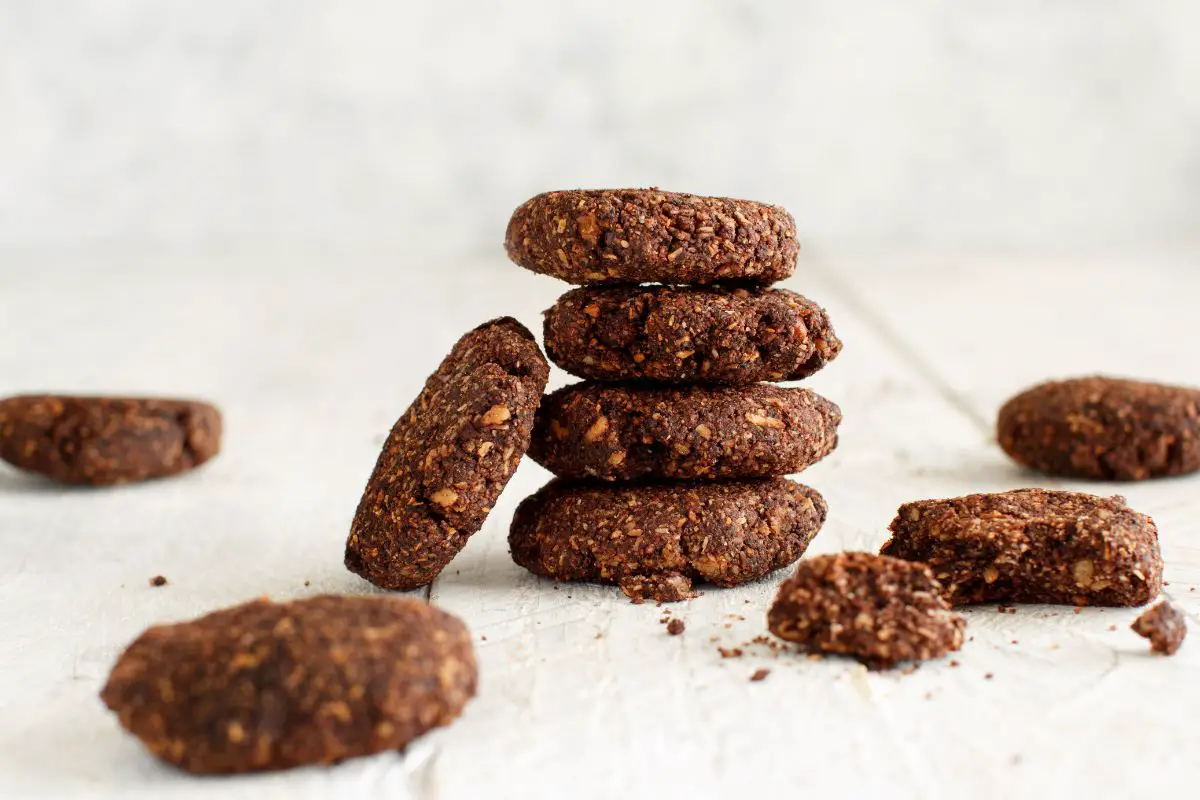 However, this doesn't mean that you will never get to enjoy all your favorite cookies again.
There are plenty of fantastic keto cookie recipes out there for you to sink your teeth into.
To help you out with finding some of the best ones that the internet has to offer, we've done all the hard work for you, and compiled a list. 
So, if you want to make mouthwatering keto cookies, just take a look at the recipes below. You are going to love them. 
25 Best Keto Cookies Recipes You Will Love
Cream cheese cookies will always be a luxurious option, and you can still enjoy them while on keto!
You can enjoy all the flavors you're used to, with just a few small changes. These are going to blow you away, so you'd better start gathering the ingredients. 
The perfect chocolate chip cookie will have a crispy edge, and a soft and chewy center – and that is exactly what you get with this recipe.
With ingredients like heavy cream, dark chocolate, and almond flour, you know you are in a good time if you take the 20 minutes it takes to make this. 
Almost cinnamon butter cookies might sound simple, but boy are they delicious.
Not only that, but you only need around 20 minutes to get the job done before you can enjoy them, and who doesn't want that? 
A simple shortbread cookie is all you sometimes want, right? Well, you can still get your fix while on the keto diet with this delicious keto shortbread cookie recipe.
These cookies will not disappoint, and you will only wonder why you didn't try them sooner.
These coconut almond cookies might not look like anything special, but they sure taste incredible.
Coconut is a notoriously delicious ingredient for baking, and it would be a shame to not have some keto-friendly coconut cookies for you to try out.
Blueberries and white chocolate combined is already a fantastic choice, so what's stopping you from making these cookies?
They're keto-friendly, packed full of incredible flavor and so easy to make. It's impossible not to absolutely love them. 
Do you love peanut butter, but you're trying out a keto diet? Why not make these fantastic peanut butter keto cookies?
They are surprisingly easy, and you won't be able to get enough of them – yet you can still enjoy them guilt-free!
Can't get enough of the rich and wonderful taste of chocolate? These double chocolate keto cookies should satisfy you.
Fudgy, soft, and chewy, these cookies pack a punch, and will make a great snack. Dip them in a glass of almost milk for the best experience!
With five simple ingredients that you probably already have sitting at home, you can make these delicious keto butter cookies.
It's super easy, and almost impossible to go wrong with. 
Chewy cookies are the best – they're perfect in every way. These chewy chocolate chip cookies are going to transport you back to your childhood in the best possible way.
If you have 20 minutes, you should definitely get these baked.
Looking for a simple chocolate chip recipe that isn't going to take you hours to make?
These keto Lupin flour chocolate chip cookies are going to be a fantastic option. There's chocolate galore, and you don't even need to feel guilty about it.
No bake cookies will always hold a special place in our hearts, and this white chocolate no-bake recipe is going to steal your heart.
In here you will find sunflower seeds, chopped pecans, peanut butter, and the all-important white chocolate. Is summer here yet?
Want cookies, but don't want to actually bake any?
You can use this super easy keto no-bake peanut butter cookie recipe to make all your dreams come through.
You won't be able to get enough of these perfect summer treats, and anyone can make them.
No eggs? No problem!
With just four simple ingredients, you can get these delightful keto shortbread almond flour cookies ready to go, and you won't be able to get enough of them.
Not to mention, the chocolate dip and chopped nuts add a wonderful texture and depth.
Love chewy, fruity cookies? These chewy, sugar-free keto strawberry cookies are going to blow your mind in the best way possible. You can get the sweetness and delight from the refreshing strawberries, and still enjoy a dessert that is keto-friendly. 
These keto magic cookies will blow you away!
Unsweetened coconut flakes and chocolate chips get folded into the mixture to create something with a fantastic flavor and texture.
Not to mention, adding in chopped walnuts or pecans will make them even better while adding extra nutrition.
You can't overlook the magic that a basic chocolate cookie holds, and sometimes, you just want your childhood favorites.
In this case, you can still enjoy the cookies you loved as a child while adhering to a keto or low-carb diet! It's a great healthy alternative, and it's just as good.
Want to get creative? You can make your own keto fruit pizza cookies and get all the best flavors. Just make sure everything you are using is keto-friendly!
In this case, it would be a great idea to use berries, a whipped cream cheese frosting, and a keto-friendly shortbread crust. You can't go wrong.
Love walnuts and chocolate? This is a cookie recipe that you are going to love – and it is keto!
This means you can have the best of both worlds and not feel guilty about what you are putting in your mouth.
You are also getting flax seed meal or chia seeds in this dessert, so you're getting lots of great nutrients in, too.
Just look at those pictures, and you will know that this cookie recipe is a winner.
If you love lemon desserts, these definitely won't disappoint, so we would suggest making these as soon as possible. These are going to be perfect for a summer get together!
Do you love blueberries? And cookies? These keto-friendly blueberry cookies are shockingly good, and so easy to make.
They have the perfect balance of blueberry to cookie, and those flavors marry together perfectly. 
Want a dessert that will melt in the mouth but still be perfectly crispy?
These keto shortbread cookies with pecan dust crumble are everything you are looking for and more.
It's a fantastic and super easy recipe, and you hardly need any time to make them work at all. 
If you love chocolate and coconut, then you won't be able to get enough of these coconut chocolate chip cookies.
In less than 20 minutes, you could have these sweet treats ready to go. It's a healthy dessert option, with a flavor combination that you just can't beat. 
White chocolate and macadamia nuts are a match made in heaven – you know this!
So, why not make some cookies with these incredible flavors, and wow everyone away? They are easy and might just become your new go-to.
Single chocolate cookie recipe isn't enough? You will need to try this delicious double dark chocolate one to satisfy your craving.
The best part is that you barely have to do any work if you use the King Arthur Keto Chocolate Cake Mix, as the recipe suggests.
It can't get any easier than that, right?
Final Thoughts
There you go! If you thought that you wouldn't get to enjoy all your favorite cookie recipes just because you're on a keto diet – you would be wrong.
Hopefully this is helpful to you, and you can satisfy those cravings you're having.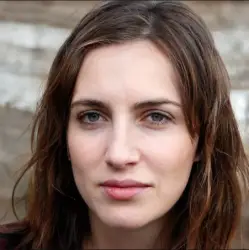 Latest posts by Anna Ingham
(see all)