Persimmons are something that many people often overlook, and you may even, as you are reading this, be thinking 'What the heck is a persimmon?'
This is mainly because they are often overlooked among other fall fruit and vegetables.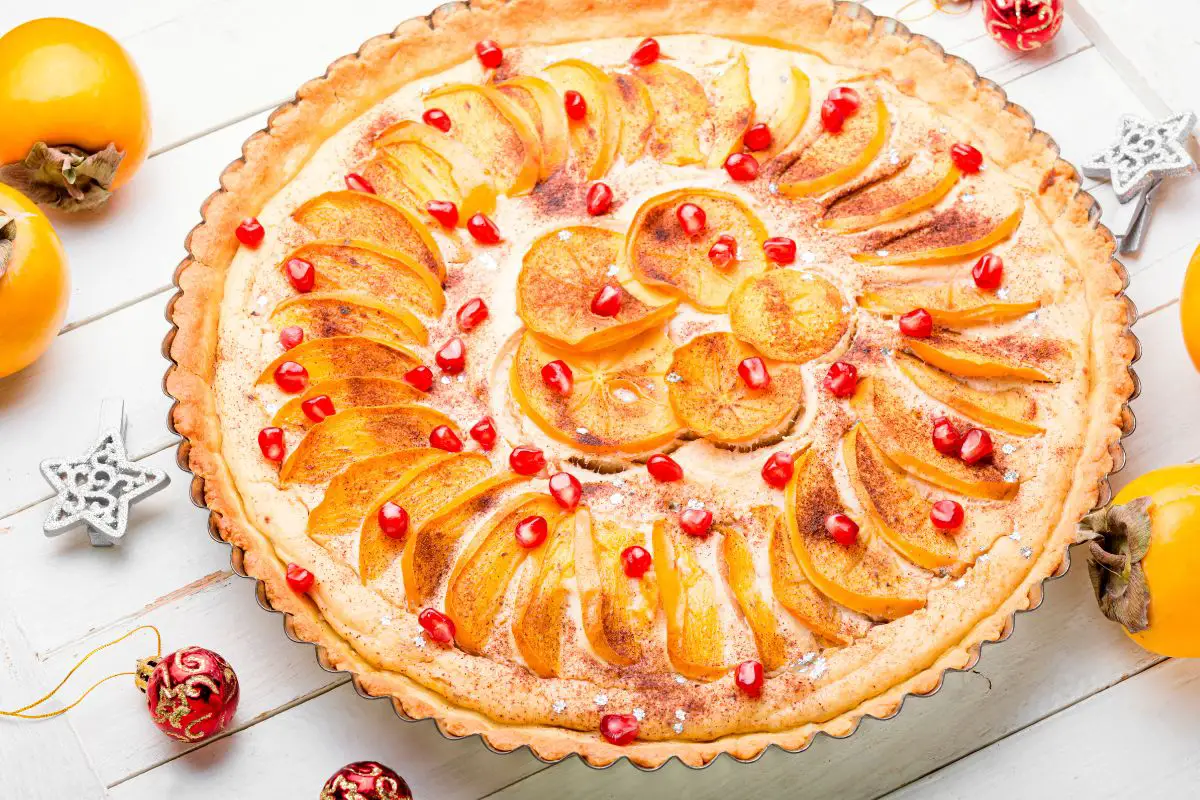 When fall comes, all we want to think about is pumpkins and squash, but many forget the humble persimmon, a fruit that is naturally sweet and ripe in the fall!
We're here today to show you how versatile this sweet but overlooked fruit can be and how you can use it to bake a whole bunch of lovely cakes and desserts.
This could be your new Thanksgiving showstopper, or just a way to use those persimmons that you always see at the farmer's market, any of these recipes could wow even the best bakers.
Why not try using a fruit to bake with that is in season, and at its best!Simply look below to find some of our favorite recipes which include the humble persimmon!
This is a really simple recipe that is a great starting point if you really want to see what the persimmon flavor is like before doing anything crazy with it.
The pudding-like interior of the persimmon is the ideal baking tool for adding both moisture, sweetness and nuanced flavors to your cake.
Teh recipe has a merer two steps, and not that many ingredients, making it a quick and easy dessert that uses a pretty impressive and curious ingredient.
The combination of the spices with the sweeter ingredients makes for something really unique, both spicy and sweet, something that many reviewers suggest is a fairly foolproof dessert that always tastes good and always impresses.
This is a similar recipe to the last but presents some opportunities to create some more fancy than humble.
Once more, this is a spiced and rich dessert that is ideal for any Thanksgiving or Christmas celebration.
A cinnamon cream they also provide a recipe for is another interesting idea that can make this pudding a little more fancy.
The use of orange is also welcome here, something a little zesty to cut through the spice and sweetness of this warming dessert.
For how easy this is to make with the right ingredients, it certainly makes something special guests will be interested in.
The classic upside down cake is another easy recipe (see also: 17 Tasty Trifle Cake Recipes You'll Love To Make)that can really return value in terms of wow factor for little work. They swap out the classic yellow cake mix for something a little more nuanced and structured.
The cake itself is its own thing, and is another interesting recipe in itself, looking for structure rather than anything else.
The persimmons come in caramelized form, relying on maple syrup to caramelize the slices of persimmon that are really beautiful when cut like this.
Maple is a really interesting flavor to bring to this party, it's a little spicy itself andis another ingredient that is ideal during the holidays.
This recipe combines the humble persimmon with a similar but often more popular ingredient, the apple.
The apple and persimmon go together well as they both love being used with spices and in their cooked format can have a similar texture.
In combination with nuts and other spices,this is another ideal holiday recipe.
Perfect for breakfast or as a dessert, the cake has a lovely soft texture from the fruit.
The ideal accompaniment to this would be some vanilla custard which makes the dessert ideal as a winter warmer.
No icing is needed with the cake as the topping itself can be enough, rather than detracting from the nuanced flavors.
This is the kind of recipe that can win you a bake sale when done properly. Humble, scalable, easy to make and eat, but made to baking excellence.
If you like carrot cake and similar subtle cakes then this is one you will like that you may haven't tried properly before. The cake remains spicy, moist and tasty.
The icing here is the star of the show and isn;t as hard to make as it sounds.
Brown better is just butter that's cooked a little too long so the solids separate and create a nutty savory flavor, in combination with the orange, and of course, the persimmon cake, this recipe is a real winner and something many won't have had before.
Some of us love icing, and it's a great way to tempt you kids to eat this cake that may seem a little unsweet and adult to them, the icing brings all the fun back in.
Sometimes we just want some fanciness with our cakes, and adding some icing is really great for this. Although for an adult twist the cake recipe does suggest some whiskey if you feel so inclined.
The icing is made from cream cheese which has a welcome tang, accentuated by the lemon juice but still somewhat sweet and spicy with the addition of vanilla.
On top of the icing you can add all sorts of shavings, nuts, or anything else, even choosing to add a decoration on top if you wanted to.
The icing means the cake doesn;t really need any cream or custard but can be eaten dry with a coffee or cup of tea, so wintery!
Maybe your persimmon tree has just yielded an ungodly amount of persimmons, or your neighbor has dropped a full bag off at your doorstep, we think this is the best recipe to use your fresh and perfectly ripe persimmons for.
The cake in this recipe is quite classic, not necessarily using persimmons in this batter, but creating something sweet and classic that the fresh persimmons can work with.
The main attraction of the cake is the involvement of mascarpone, which is also in the batter, but forms the main part of the icing on top, usually enhanced with lemon and vanilla.
The fresh persimmons are simply arranged atop the mascarpone itself and then glazed with a sugar syrup, making something that can feel summery but in fact can celebrate the bounty of fall instead.
Final Thoughts
So, now you know all about the overlooked fall fruit, the Persimmon. A true autumnal delight that is really a shade of summer in the winter months.
It's the ideal fruit for something a little more spicy and less sweet but more nuanced and adult in its flavors, even with the opportunity to sneak some booze in there for some cold weather warming.
The persimmon, while pretty easy to cook with, can impress many people.
Whether you are going to a cake sale and want to use something that will drum up interest, many won't have heard of the persimmon and will be surprised by the fruit's taste in the fall months.
Equally, the persimmon shows and demonstrates how to use produce that is available in the season you are in, rather than making something with strawberries, why not use a fruit that is in season and catch it at its best.
Any of these recipes could steal the show at your next coffee morning, cake sale, or even wow your guests at a dinner party – try one today, while they are still in season!
Frequently Asked Questions
What Is A Persimmon?
The persimmon is a fruit that becomes ripe in the fall and winter and is actually really sweet during these periods.
It is orange with a relatively hard exterior but the inside fruit is really jammy and considered a 'pulp' Related to the plum its interior is quite similar, but the flavors are more nuanced and subtle.
The flavor of the Persimmon is often related to either honey or a melon, and when ripe they can be really sweet, ideal for baking.
They are generally native to Asia, hence their odd ripening period, where they are used in their cuisine regularly.
You may encounter two separate types of persimmon, wherever you are, that are a little different and are worth noting.
The Fuyus genus as Persimmons have a tougher skin that remains hard even when ripe. These Fuyus often require peeling and chopping but remain similar in taste to other varieties.
The other common variety are Hachiyas which will ripen into a very soft texture with soft skins. With these Hachiyas you can easily scoop the pulp out with a spoon and discard the skins.
Equally, there are persimmon pureés out there you can buy even out of season.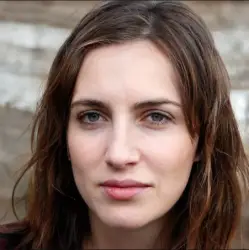 Latest posts by Anna Ingham
(see all)