If you are new to the keto diet, you might be worried about having to skip your favorite cookies because they are loaded with carbs.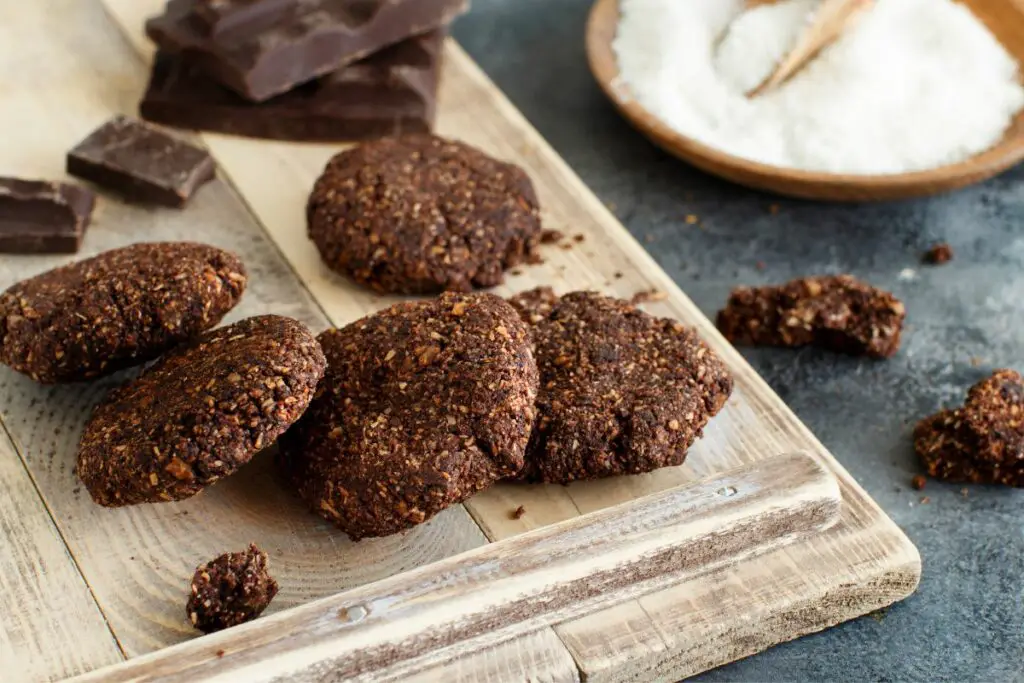 However, the 10 scrumptious keto cookie recipes we have in this article are a great example of how you can continue enjoying some cookie treats that are both tasty and low in carbs.
Easy to make, these recipes yield different types of cookies. Some are soft, others are crunchier, and some have more calories than others.
No matter what, all of them are 100% keto, so check out the list below to decide which ones you will make this weekend!
Keto cookies typically replace regular wheat flour with either almond or coconut flour as both of them are low in carbs.
These keto chocolate chip cookies are made with finely ground almond flour and sugar-free chocolate chips.
You can also use standard chocolate chips but using the sugar-free option means you get even fewer carbs per cookie.
The same goes for powdered sugar; you can replace it with powdered erythritol or the stevia equivalent.
The rest of the ingredients you need are some salt, baking soda, coconut oil, vanilla extract, and a couple of teaspoons of milk.
With approximately 2 grams of carb per cookie, there's no reason why you shouldn't try making these chocolate treats this weekend!
Almond flour comes to save the day again, but this time it is combined with butter, baking soda, monk fruit, maple extract, egg, sugar-free white chocolate chips, and macadamia nuts.
The optional but very useful extra ingredient you can add is xanthan gum which can help hold the dough together and give your cookies a much better form.
As noted in the recipe, these cookies need to be chilled before they are baked, a method that is used in many other cookie recipes and helps with making the dough firmer.
6 ingredients are all you need to make these chewy peanut butter cookies that have nothing to be jealous of in their classic carb-loaded versions.
Peanut butter, erythritol, egg, vanilla extract, baking powder, and a little bit of salt make a cookie dough that you can use to make some cookie balls that you can then press on your tray to form the cookies.
After less than 10 minutes of baking, you will get some of the best keto cookies, with only 2 grams of carb each!
1.9 grams of carbs per cookie is enough as a reason why you should try out this recipe. However, the look and taste of these cookies are the main reason why you will make them, again and again, every single weekend.
To make these cookies you need to make the dough and roll it into a big sheet on which you will spread your cinnamon mix.
Similar to the cinnamon rolls, you then need to roll the dough again and slice it into smaller pieces that you can then bake and turn into some delicious swirl cookies.
However, the dough is made with different ingredients than cinnamon buns, as they are made with almond flour and keto cookie ingredients like erythritol, baking powder, egg, and ghee.
Soft and thick, these pumpkin cookies are low in carbs and high in fat, making them perfect for a keto diet.
We're not going to lie; these cookies are not the lightest in terms of their calories as each cookie has 186 calories, making them great as a snack but not ideal for overindulging in them. Nevertheless, their incredible taste is worthy of trying and enjoying in moderation.
To make them, you need to prepare three mixtures: one with wet ingredients like coconut oil and pumpkin puree, one with dry ingredients like almond and coconut flour, and one that will be cream cheese frosting.
The latter is made with cream cheese, butter, and a keto-friendly sweetener, so don't worry about it adding any extra carbs to the cookies!
Slightly crisp on the outside and soft as a cloud on the inside, these keto almond cookies are low in carbs, easy to make, and so appetizing!
Each cookie comes with 5 grams of carbs, 5 grams of protein, and 10 grams of fat, and to make them you only need 5 ingredients.
Of course, since these are almond cookies, almond flour could not but be the main ingredient. Egg whites, almond extract, and sweetener, and join the flour in a mixing bowl to form a dough that is then turned into balls.
You then need to dip the dough balls in some sugar-free powdered sugar and then bake them for approximately half an hour to give them that golden look on their sides and sufficiently bake them on the inside.
Christmas holidays and festive weekends during December might have you craving some gingerbread cookies, but when you are on a keto diet, they can easily kick you out of your ketosis.
Luckily, you can always make your gingerbread cookies keto-friendly simply by tweaking the recipe and substituting keto ingredients for the high-carb ones.
This recipe includes blanched almond flour, coconut flour, monk fruit sweetener, spices like cinnamon, ginger, cloves, nutmeg, baking soda, some sea salt, xanthan gum, butter, molasses, and almond milk.
Once you have prepared the dough, it is important to let it cool in the fridge for an hour before forming your cookies with your favorite cookie cutters.
While these cookies will be perfectly enjoyable as they are, you can always make them complete and add some keto frosting to dress your little gingerbread men up.
The frosting is made with more monk fruit sweetener, heavy cream or coconut cream, and some milk or water that you can add until you get the consistency you need.
If you have ever been to Argentina or have an Argentinian friend who has introduced you to Alfajores, then there's no way you haven't been dreaming of tasting them ever since.
Alfajores are Argentina's traditional cookies that have become popular around the world thanks to their unique, and incomparable, taste.
However, the classic Alfajores, as is the case with all cookies, are not low in carbs, which is why there had to be an alternative for keto dieters.
This recipe is that perfect alternative that yields some Alfajores cookies that taste just like the classic ones but skip on the carb (see also: 11 Scrumptious Low Carb Cookie Recipes To Make This Weekend)load.
With only 2 grams of carbs per cookie, these keto Alfajores are filled with caramel that's made with butter, heavy whipping cream or coconut cream, erythritol, and some nut butter that you can add or skip.
Easy to make and incredibly delicious, they are another recipe you should not miss out on!
Most of the cookies on this list have a soft texture which is what most people seem to prefer when it comes to cookies.
However, if you want your cookies crunchy and nutty, these Swedish hazelnut cookies are what you are looking for.
Made with butter, erythritol, egg yolk, baking powder, vanilla extract, salt, almond flour, and hazelnut flour, they have a distinctive look thanks to the hazelnut added in the middle of each cookie, offering some extra crunch.
These nut cookies are also very easy to make and bake, while they are also one of the most keto cookies on this list, with each cookie containing only 1 gram of carb!
Light and flakey, these keto cookies melt in your mouth, leaving you with the unprecedented taste of matcha tea.
A contender to the previously listed hazelnut cookies, these keto matcha cookies also have 1 gram of carbs per cookie, and they are just as easy to make.
The ingredients used, however, are a bit different, as these matcha cookies are made with almond flour, matcha powder, sweetener, butter, vanilla extract, and an egg.
When compared to other cookies in this list, they are also on the low side in terms of their calorie content, as each cookie provides you with only 100 calories, meaning you can easily enjoy a couple of them at once or snack on a couple throughout the day.
The Bottom Line
Following a keto diet might seem difficult at first, especially when you realize you have to say goodbye to your favorite cookies.
However, with recipes like the 10 we shared in this article, it is very easy for you to keep enjoying your favorite cookies by making them with keto ingredients.
So, do not despair or worry about skipping on your favorite treats; instead, choose the keto cookie recipes you want to make and enjoy some scrumptious cookies this weekend(see also: 15 Scrumptious Italian Cookie Recipes To Make This Weekend)!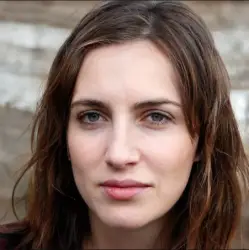 Latest posts by Anna Ingham
(see all)