Let's face it, we all look forward to dessert after a meal – and when it comes to the best part of the meal, we have so many options we can choose from.
Indeed, you can choose plenty of ingredients, but peanut butter is one of our most favorite.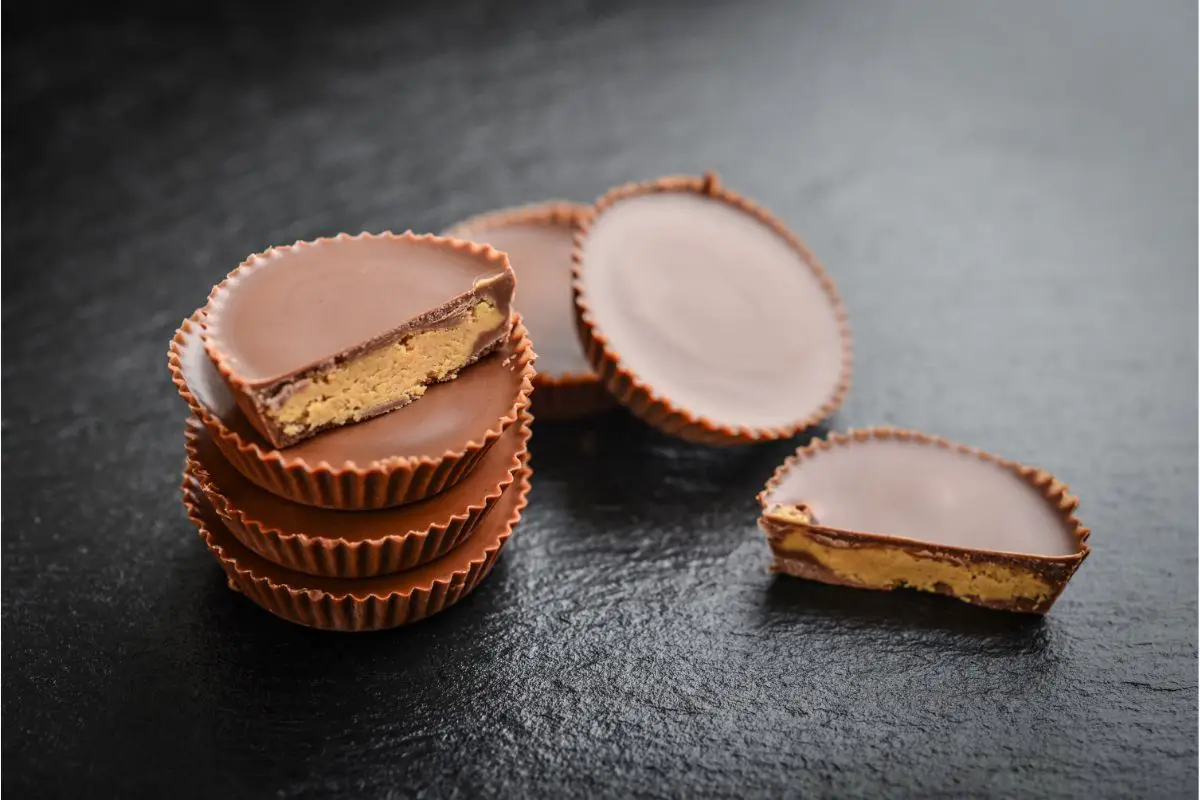 However, with so many ways we can incorporate peanut butter into desserts, what exactly should we choose from? Well, don't worry – we've made the choices easier.
We've got 10 of the best peanut butter desserts that you should make right away! So, if you're hungry to learn more – then read our helpful list below! 
If anyone ever mentions dessert, a large number of people will automatically think of chocolate, and this makes perfect sense. Chocolate is one of the classics when it comes to any dessert or sweet treat.
But how would you make chocolate desserts better? Simple – add peanut butter! With its crunchy texture and sweet taste, peanut butter mixed with chocolate can provide the most amazing dessert option.
The great thing about peanut butter chocolate dessert is not just the fact that it melts in your mouth and tastes fantastic, but it's so easy to make and pretty much anyone can knock this up! 
Think of it as a chocolatey lasagna, with some sweet layers of gooey goodness. Top it all off with some gorgeous frosting and decorative chocolate shavings and you're good to go! 
Here's a choice that will appeal to those of you who enjoy a mix of sweet and savory with your dessert choices.
Essentially, you make a bread and butter pudding – but the center layer mix incorporates peanut butter, and you lather peanut butter on the top to finish.
However, it's the mixture to begin with that's interesting. Along with the inclusion of things like brown sugar, peanut butter and the rest of your usual ingredients, expert bakers have suggested using a small amount of mustard. 
This small spice allows all of the tastes to pop together and leave your tongue lingering with a beautifully sweet taste.
As always, you should try to choose chunky peanut butter for this recipe – but if you want to, you can use your own peanut butter choices.
Many people will adore this dessert recipe, especially if you're a huge fan of trifles. This recipe is a very rich choice and insanely tempting, simply to look at! 
Your chosen serving glass starts with a chocolate brownie at the bottom, then a small helping of whipped cream. Then, use peanut butter candy pieces (like Reece's Pieces) to cover across the top of the brownie. 
Now, add a helping of thick, crunchy peanut butter and some chocolate sauce. Layer some more whipped cream on the top of this and finish it all off with some more peanut butter candies and a little more chocolate sauce.
This is a multi layered dessert with so many beautifully sweet choices which blast on your tastebuds. Luckily too, although it sounds a little complicated – it really isn't! It won't take much of your time to make.
As long as you have the necessary ingredients, pretty much anybody can make this dessert, so you don't need to worry about time or effort! 
When it comes to dessert choices, a huge number of us will select a cheesecake. It has a soft texture and sweet taste that so many of us love. 
However, cheesecake can be made in so many different ways and there's a massive variety of options there – so how do you incorporate peanut butter? Well, it's not as tricky as it might seem. 
Mix crunchy peanut butter with your cream cheese first and when the cheesecake is baked – you can then add more peanut butter items.
One of the best is to add peanut butter chocolate pieces over the top of the cheesecake, covered with chocolate sauce.
If you are hosting a party, small dessert options are always among the best. They're easy to pick up, walk around with and enjoy – and kids enjoy them too for their portion size. 
This dessert option is not especially complicated either. Simply use muffin liners for the peanut butter cups and cover them in candy sprinkles. Within the chocolatey cake outer layer, you'll discover a gooey peanut butter center. 
Truly a beautifully tasting and textured dessert which is perfect for so many occasions! Definitely something to think about if you're looking to make a dessert right now!
While cookies won't exactly be a dessert choice you'd make at a restaurant, peanut butter cookies are a perfect way to accompany a beautiful homemade meal. 
Most of you will likely already have the ingredients necessary to make peanut butter cookies too, but just be sure that you are using thick peanut butter to bind all the ingredients together. 
Fudge is a family favorite dessert option, and it's perfectly understandable as to why. It has a unique texture and a taste that is difficult to match.
However, with this dessert twist, you will substitute marshmallow cream with creamy peanut butter.
Once you have made your large batch, slice the fudge into small, individual pieces and serve them in muffin containers to your guests! Perfect.
When it comes to choosing a dessert to finish an amazing meal, a lot of people will automatically turn their attention to a freshly baked cream pie. However, many people may not have tried a cream pie with beautiful peanut butter!
With its crumbly outside and creamy, soft middle areas – you will be hard pressed to find a dessert much better than this.
Mix in the peanut butter to the cream during the preparation process, and don't forget to finish up by adding extra peanuts to the top of the pie! 
If you're looking for a dessert option that you can enjoy on the move, then there are few options available that incorporate peanut butter and mobility much better than peanut butter oatmeal balls.
They're small and manageable but packed full of flavor and an amazing texture. If you're thinking – well, won't these just stick to my hands? No! 
If you refrigerate them for at least an hour after they have cooled, you should be able to happily hold them as they are and not have to worry about getting your hands all sticky! 
Of course though, you will need a paper towel if the peanut butter bursts onto your hands or your fingers, but this is much more likely to happen if you eat them while they're hot.
This is a twist on a European favorite dessert. Sticky toffee pudding is a very rich and calorie dense dessert option which is usually covered in hot toffee and caramel.
However, you can add some amazing twists to this by adding peanut butter to the equation.
All you need to do is spread peanut butter across the small cake, all the way around and make a small cut into the top (the cake should be shaped like a top hat). 
Add a little more peanut butter into the cut and then make your caramel and toffee sauce mixture. Heat the pudding and heat the sauce until you have a very piping hot dessert. 
Now, it's time to finish this off. Add some peanuts across the sauce and then add cold whipped cream or ice cream over the top and allow it to melt all the way around the cake. 
Finish this off by sprinkling a few more peanuts and chocolate pieces over the top of the dessert and decorate the plate with some extra chocolate sauce and pieces.
This is a very rich dessert though – so be sure you're prepared for this before you start! 
Nutritional Considerations 
As much as we love dessert, you have to also consider nutrition into your diet. Remember, when you're adding peanut butter to any dessert, you are likely increasing the amount of calories and sugar content. 
As a result, if you are on a diet or trying to watch your weight – you might find it difficult to tally up what you're eating due to the addition of different ingredients.
The best advice to know is you should try to keep in mind how many calories and what sugar content is included with each of your ingredients and always try to stick to guidelines for your daily intake. 
Final Thoughts 
Peanut butter desserts are a favorite with us and just by looking at our list, it's easy to see why. Which one of these will you be making now? Good luck!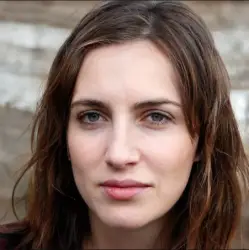 Latest posts by Anna Ingham
(see all)