Cheesecake is an all-time favorite dessert for many people around the world, but baking one is not something everyone is willing to do.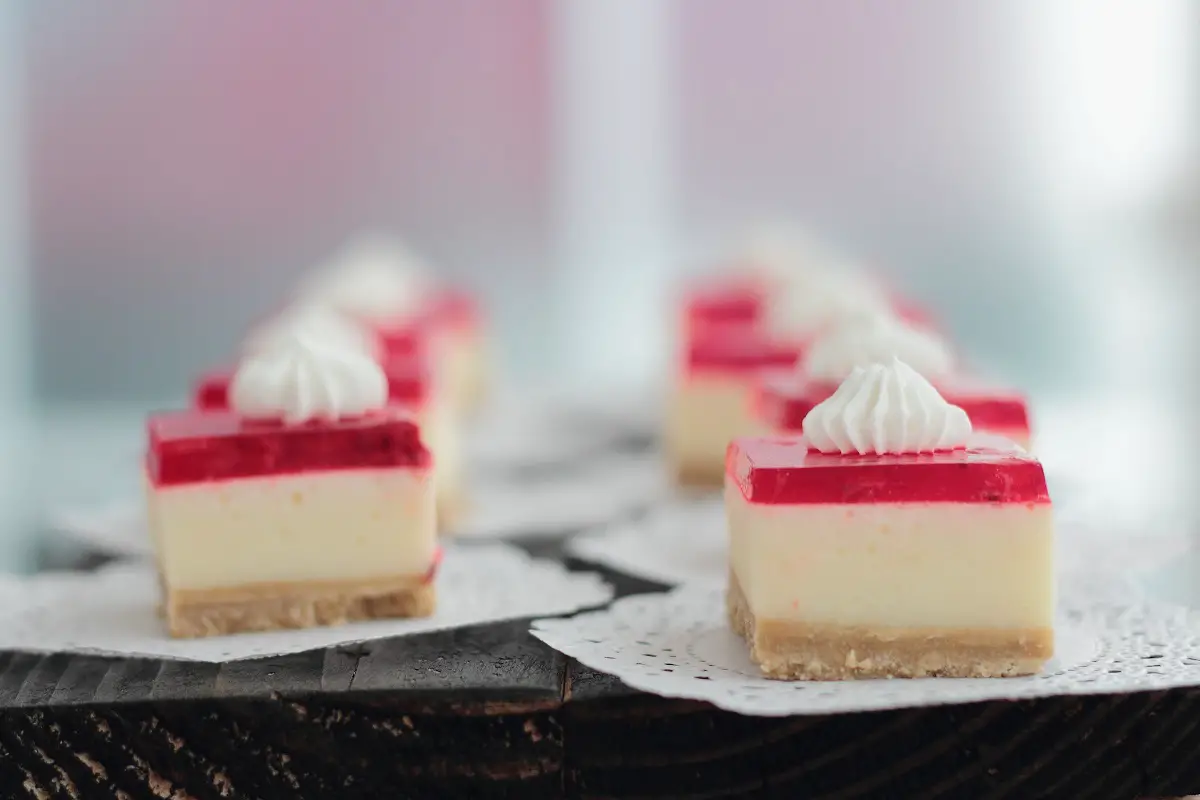 But what if we told you that we have 9 scrumptious cheesecake pudding recipes in this article, all of which are made with jello and don't need any baking at all?
If that sounds like your kind of dessert, keep reading to find the recipe you'll make this weekend!
If you love eating desserts but hate the idea of making them, this recipe is the perfect solution for you to make one effortlessly and quickly.
This jello cheesecake is made with only 4 ingredients, and it is also sugar-free, making it not only an easy but also a healthy and light alternative to baking a classic cheesecake.
It is also a no-bake one, so all you need to do is choose any flavor of jello you want, mix it in some boiling water and let it chill while you prepare the rest of the ingredients.
Of course, there's not much hassle here as you simply need to whip the heavy cream until it's thickened and then beat the cream cheese until it's fluffy.
Once your jello has cooled but is still runny, you can slowly (this is important) add It to the cream cheese and continue beating.
Then you need to fold in the heavy cream and spread your cheesecake mixture on a pie plate and let it chill in the fridge.
This cheesecake might look very much like a classic baked New York cheesecake but it is yet another no-bake cheesecake pudding made with jello!
The use of jello in the recipe adds flavor to the cream cheese. In addition to that, it also helps the cheesecake to set and gives it that jelly-like yet firm consistency.
There are no fancy ingredients in this recipe and the steps to make this cheesecake are quite predictable.
Nevertheless, the addition of lemon juice to the cheesecake filling and the lemon-flavored jello gives it a refreshing taste that makes this dessert ideal for hot summer days when you want something light and sweet that's not an ice cream sorbet.
Many people nowadays are on a low-carb or keto diet and think they have to quit their favorite cheesecake desserts.
Well, if you know anyone who believes that, tell them they are wrong and share with them this low-carb jello cheesecake recipe.
Using sugar-free jello and skipping on the extra sugar you would add to a classic cheesecake, you can make your cheesecake filling keto-friendly.
That is thanks to the fact that cream cheese and whipping cream are extremely low in carbs, while water has none at all.
When it comes to the cheesecake crust, you can turn it into a low-carb one by replacing the graham crackers with a mix of ground pecans and almond flour.
Almond flour is a keto flour as it is very low in carbs and high in fats and protein.
With some butter to create a crust and an hour in the fridge for the cheesecake to set, you have a delicious dessert that you can prepare and serve in less than 2 hours!
A crust graham cracker pie crust can be a savior when there's not much time to make a dessert, but you really need to make one.
This cheesecake pudding is made with only 5 ingredients, one of which is this ready-made crust which is then topped with a Jello cheesecake flavor instant pudding filling that is mixed with milk, some canned raspberry pie filling, and whipped cream.
You then need to put the cheesecake in the fridge to set and cool for a couple of hours before adding more of the raspberry pie filling on top and serving it with a generous dollop of whipped cream on top or even a scoop of vanilla ice cream!
In the 1950s, North Liberty, an area in Indiana, U.S., had a staple dessert and that was a Jello cheesecake pudding.
This cheesecake could come in many flavors and colors, but here we have its pink version, made with strawberry Jello.
Other ingredients in the filling of this cheesecake are water, cream cheese, sugar, vanilla, and evaporated milk, while the crust is made with classic cheesecake crust ingredients; butter, graham crackers, and a dash of sugar, which is optional.
Another no-bake cheesecake, you can make it in no time. However, if you have a bit of extra time and lots of kids in the house or at your kid's birthday party, consider making smaller cheesecakes of many different colors and flavors. They will love it!
Even though the previous cheesecake recipe uses strawberry jello, it would be unfair to call it a strawberry cheesecake when we have this ultimate strawberry jello cheesecake recipe on the list.
With whole strawberries added in the jello that's covering the cheesecake, this pudding cake looks like a piece of art that will be too beautiful to ruin it.
But that's not the only thing that makes it so special. This cheesecake is not built on a standard cheesecake crust but rather on a vanilla cake made with flour, baking powder, baking soda, butter, sugar, egg, milk, vanilla, and Greek yogurt.
The cheesecake filling is then made with heavy whipping cream, sugar, cream cheese, vanilla, water, and gelatin, creating the perfect 'bed' for the strawberry jello.
The latter is made with a package of strawberry jello mixed in boiling water that is left to cool until it reaches room temperature.
In the meantime, you can cut the fresh strawberries in half and line them on the cheesecake until you've covered it with these fruity bites.
Pour the cooled jello on top and leave the cheesecake in the fridge to chill. Consider yourself an artist now and make your cheesecake the centerpiece of your dinner table!
The older generation of Americans might remember the good-old Woolworth's cheesecake that they loved eating when they were younger, and this recipe might be the closest thing to it.
Another easy jello cheesecake pudding, this one is made with lemon jello mixed in hot water and then left in the fridge to cool. The crust is made with sugar, graham crackers, and sugar.
To make the cheesecake filling, you need to beat the evaporated milk until it gets a whipped cream look and consistency, and then add the cream cheese and cooled jello.
Sprinkle the top with graham crackers and put your dessert in the fridge for a couple of hours.
An easy recipe to follow, this cheesecake can become a family favorite and one that you will make again and again!
Celebrate the 4th of July or any other day with this red, white, and blue jello cheesecake!
This recipe yields a colorful and yummy cheesecake that is made with simple and inexpensive ingredients, while it is also ideal for people who want to make a dessert ahead of time and even freeze it for a couple of days.
To make this cheesecake, you will need 3 different jellos, a lemon, a berry, and a strawberry which will provide your cheesecake not only with a different taste but also with different colors.
This cheesecake will have many layers too. Once you prepare the crust and add it to the bottom of your springform pan, you can then top it with half of your cheesecake filling that's made with heavy cream, sour cream, sugar, and lemon jello powder.
Then, you can top the cheesecake layer with a layer of blue jello before adding another cheesecake layer on top of it.
The last layer will be the one made with strawberry jello powder. To decorate, you can use blueberries and wax paper to create some lines and dust some powdered sugar to make flag-like stripes.
Eating and drinking everything that is pumpkin-flavored is a 'must' during that festival time in December, so if you want to follow this unofficial yet common tradition, you must absolutely try making this pumpkin jello cheesecake.
The recipe is simple and so are the ingredients used to make the cheesecake, while with all the recipes we've shared already you must have a good idea of what the steps are.
So, get pumpkin-flavored jello, add it to some boiling water with some extra pumpkin pie spice, let it cool, and then mix it with the cream cheese and milk.
Pour it on your cheesecake crust and sprinkle some graham crackers on top if you want. Enjoy!
The Bottom Line
Depending on the occasion, season, or simply your cravings, choose either one of these 9 scrumptious jello cheesecake pudding recipes and try it this weekend(see also: 10 Scrumptious Jello Cake Recipes To Make This Weekend)!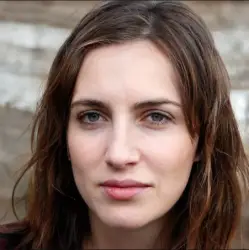 Latest posts by Anna Ingham
(see all)