When you first start following a low carb diet, it can be incredibly difficult to get into the swing of things. Some people might even believe that they need to give up their sweet treats altogether, but this simply isn't the case.
In fact, you can enjoy all of the different desserts and snacks that you did beforehand, with a few key alterations.
If you particularly love cookies, then you're in for a real treat, because below, we've compiled a list of some of the very best cookie recipes in town.
We promise you won't be missing those sugary treats, as these taste just like the real deal. 
To find out more, simply keep reading below. 
We couldn't start off our list with anything other than chocolate chip cookies, now could we? This recipe shows you how to recreate your favorite classic cookie recipe, minus all the sugar and guilt. 
In order to make this altered recipe, all you need to do is make a few key changes. One of which is to replace the sugar with erythritol, coconut oil, and coconut flour.
In addition, you'll just need to grab some low sugar chocolate chips, or just replace them with dark chocolate instead. 
The result is a moist, chewy chocolate chip cookie recipe (see also: 16 Scrumptious Cookie Recipes Without Chocolate Chips You Will Love)that you're going to absolutely adore. 
If you're worried that you're going to have to give up some of your favorite holiday snacks just because you're keto, you couldn't be more wrong.
This recipe proves that point perfectly, as it shows you how to make the most amazing low carb sugar cookies in town. 
You'll actually be so surprised, as these taste just like the real thing. In fact, we doubt that your family would even notice the difference if they tried these, so why not whip them up this holiday season? 
You can also purchase low carb icing so that you can decorate them any way you want, be that a cute little santa claus, or a festive tree, the choice is entirely up to you. 
One of the best things about being low carb is that you can enjoy a whole host of different nut butters.
One of the very best nut butters that we all know and love of course is peanut butter. What could be better than incorporating this ingredient into a sweet treat? 
These cookies boast the perfect combination of sweet and savory, and as you can see by the picture, they absolutely melt in your mouth. They're super soft and tender, and are packed with protein. 
This makes them a great snack to consume before a visit to the gym, or just when you need a little extra energy to keep you going throughout the day.
The best thing about these cookies? They only have five ingredients! That's right, they're an absolute dream to whip up, and require very little effort.  
If you want to try a delicious cookie dough recipe that's also low (see also: 11 Scrumptious Low Calorie Cookie Recipes To Make This Weekend)carb and keto friendly, then we recommend that you try this amazing recipe.
It tastes just like store bought cookie dough, but without any of the guilt associated with it. 
In fact, it tastes even richer and more flavorful than store bought cookie dough, because it's been made from almonds, which are responsible for giving the cookies that delicious twist.
If you're looking for a cookie to consume before heading out to the gym, then we'd recommend that you try these little morsels. 
The almonds mean that they're absolutely packed with protein, so you'll be set before heading off to the gym.
The only issue is that you won't be satisfied with one! They're so delicious that you'll want to consume the whole batch. 
Calling all chocolate lovers! We've got the perfect recipe for you. If you're looking for the very best keto chocolate cookie recipe in town, then let us tell you that we've found it.
If you've been on the hunt for something deliciously indulgent and chocolatey, but don't want to sacrifice your low carb diet, then just whip up these little sweet treats. 
As you can see from the image, they're loaded with dark chocolate chips, and look super chewy to taste.
You can either shape them as you see in the image, into little round chunks, or you can roll them out in order to make them look more classic in appearance. 
If you're looking for the perfect cookie recipe to serve during the summer (see also: 15 Tasty Summer Cookie Recipes You'll Love To Make)as a part of an afternoon tea, then why not try these ones?
These ones are filled with all of the classic citrus flavors we all know and love, and they're super refreshing to eat. 
If you want something a little different, we assure you that you're going to adore the balance between sweet and citrus that's displayed by these cookies. 
In terms of texture, they're super soft and chewy too, which makes them incredibly indulgent. They're packed with cream cheese at their base, so are perfect for when you want something that's also light. 
If you thought that you had to give up your favorite store bought cookie snack, then you'll absolutely adore this recipe. These keto oreos taste just like the real thing, and even better because they're freshly baked. 
The center is filled with plenty of buttercream, encased between two dark chocolate infused cookie circles. 
The best thing about this recipe is that you can alter the size of the cookies too, so if you feel like indulging in a slightly larger cookie, you can cut them that way. 
If you're a lover of the classic shortbread recipe, but haven't tried making them yourself yet, why not go ahead and give this recipe a try?
It's actually one of the easiest on our list, and requires a minimal amount of ingredients. 
If you've been following the keto diet for a while, then you'll actually probably already have the key ingredients in your pantry. If this is the case, you'll find these a dream to bake.
The most shocking thing about these cookies is that they only have 1.5 net carbs per serving, which means that they're good for your waistline too. 
If you're a lover of girl scout cookies, then you're in for a treat, because we've got the perfect recipe for you. This low carb recipe teaches you how to recreate the classic Samoa cookies but without any of the additional sugar(see also: 14 Tasty Sugar Free Cookie Recipes You'll Love To Make). 
You won't believe it, but this recipe actually boasts all of the different components that we love in samoa cookies.
This includes the caramel, the chocolate, and the coconut. They're actually one of the lowest carb cookies on our list too, coming up at just 1 net carb per serving. 
This gives you the freedom to indulge in two (or three), if you're feeling particularly peckish. 
If you're looking for a keto based recipe for this absolute classic, then we recommend that you try this keto thumbprint cookie recipe. It's full of the ingredients we all know and love, including the walnuts and jam. 
The ingredients are also incredibly simple, and you'll already have most of them at hand. What you may need to do is purchase some low carb or sugar free jam, which is widely available online if it's not sold at your local grocery store. 
With lots of butter, you'll adore how sweet and rich these little morsels are. 
If you've been looking for the perfect cookies to bake this fall, then we'd recommend that you whip up a batch of these babies. They're incredibly dense, yet chewy, so are sure to fill you up if you're feeling peckish. 
They have all of those warming spices we know and love too, including plenty of cinnamon, nutmeg, and allspice. Whip up a batch of these delicious treats when the weather is cold outside and you want to feel cozy. 
The best thing about these is that they're not only low carb, but low calorie too! Coming in at only 100 calories per cookie. 
Final Thoughts
To sum up, following a ketogenic diet doesn't mean that you need to give up your favorite cookie recipes. With a few simple alterations, you can recreate all of these classic cookie varieties.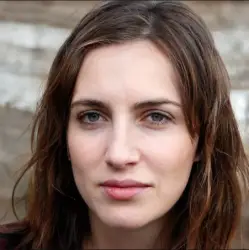 Latest posts by Anna Ingham
(see all)