Minnie Mouse Cupcakes look adorable, but they taste great too! They're so cute, even your little one will love eating them and making them at home.
There are some super easy recipes to make and you can easily customize them to look however you want.
The Disney theme is a great one for any kids party because you can match everything the same including the cupcakes.
The cupcakes can be a brilliant surprise, or a group task with your children, getting them stuck into some baking (see also '15 Remarkable Bunny Cupcakes To Make For Your Next Dinner Party'). Find out some of the best Mini Mouse recipes here! 
Strawberry milkshake cupcakes are a delicious treat. You don't always have to get dessert from a bakery to enjoy dessert. It is something different but beautiful for you to try and create. 
Strawberry milkshake cupcakes are a delicious way to treat yourself. This recipe is easy to make, and is perfect for parties or if you want to treat yourself to something special. The flavors are great and the decorations on top and nice and vibrant red and black with the mouse ears and red frosting. They are very aesthetically pleasing to the eye and would look really impressive on a cake stand. 
Oreo cupcakes (see also '10 Of The Best Oreo Cupcakes You Have To Make Right Now') are a fun, easy and sweet way to celebrate the holidays. These are a great make ahead cupcake that includes a chocolate cake crumb, Oreo cookie crumbs, marshmallow frosting and chocolate ganache. 
The Oreo is used to symbolize Minnie Mouse's ears coming out of the side with a beautiful pink frosting in the middle. 
Oreo cake is a delicious treat that's easy to make and will impress your family or guests because it is a slightly different flavor to what they might have had before. They will look amazing when following the recipe and it will not take you ling at all. The decorations are kept minimal, but this leaves less room for error! 
Cream cheese frosting is an essential part of the sweets-and-nibbles spread of events like weddings, parties, and other celebrations. This frosting is very simple to make and is perfect for a cupcake or a cake which is why this recipe becomes so simple in terms of decorations! 
In total, it takes an hour and forty five minute to complete this recipe, but you will end up with a wonderful 36 servings for your guests or family to munch on. If you can't finish them all then pop them in the fridge and have them later. 
This recipe also uses the oreos to symbolize Minnie's ears which is a cute touch and feminizes them with the little droplets on the frosting. 
This is a recipe which might prove slightly harder to perfect if it is your first time frosting. This is because of the ruffled technique that looks like a skirt. This might take you a few times to get right, but you will have to do 12 of them! 
This recipe website does provide internal videos on how to frost which might help you with this part of the baking! You can find them at the bottom of the page. 
However, the recipe is made slightly easier by using a cake mix for the base and leaving it up to you whether you would like to have it any different type of color or flavor. 
Dead Minnie Mouse cupcakes are a Halloween Halloween treat. If you like the Minnie Mouse theme and Halloween, you will love these cupcakes. It is the perfect way to get the kids involved in some baking over the holidays. 
This is definitely something very different but it will fit the theme of Halloween and is perfect for trick or treaters! 
The cake itself is a mixture of different colors to add to the gothic effect of darker and more deathly colors. 
There are lots of blues and greens and the frosting also has different hints of color to add to the deathly theme. 
Poking out the side of the cupcakes are Minnie mouse's ears with skulls on to give that spooky feel to them and complete the overall aesthetic. 
This recipe was made to be more affordable for parents with several kids who they like to bake for but on a budget. They look very proper and have all the little cute details the kids will love. 
They also use chocolate cookies for her ears and red candies for her little red rose in the middle. 
The sprinkles in this recipe are optional, but they just give that extra sparkle to the end result – especially if it is for a birthday. The sprinkles also just add another texture to the cupcakes, giving them that end crunch. 
Most people just assume that making cupcakes is only for children's birthday parties, but that is not the case. Valentine's day is the perfect excuse to get baking in the kitchen to create a cute treat for your partner. 
These are some beautiful Minnie cupcakes, finished with pink frosting which is slightly crispy and a lovely bow in the middle. 
It uses a chocolate cake base which is most popular with valentine's day and works really well with the frosting. 
These cupcakes are very quick to make because you do not have to spend any time on the frosting, it is just the baking and the use of oreos! The main topping for these cupcakes are crushed up oreos to symbolize her head with the ears coming out of the sides. 
You do not need many ingredients for this recipe which makes it much more simple as you probably won't even have to leave your home to get anything.
Cupcakes are the ultimate indulgence, and with the right recipe, they can be the perfect Christmas dessert. Here are the recipes and tips you need to make the best cupcakes for this Christmas. 
It is always good to have a theme and what is better than Disney's Minnie Mouse? You can mix both the themes together to make your cakes bright and beautiful.  
These Simple Party Cupcakes are a quick and easy recipe to whip up for any party if you're running late and forgot all about them. 
It can sometimes just be the smaller details which make cupcakes so much better and the personal touches. These cupcakes include little sticks with Minnie Mouse (see also: How To Make Minnie Mouse Cupcakes?)cut outs on top and can include different names of who is attending the party. It just makes it a bit more personalized. 
Mickey and Minnie cupcakes are a fun and delicious way to celebrate your child's birthday or other occasions and having them both on show will make it all that more special. 
People know these two as a pair which is why it is a great idea to try and make both of them as pairs if you can. This will really enhance the whole look of the cupcakes and will look amazing on a cake stand. 
Halloween is a wonderful time of year. It's exciting, scary and filled with candy, pumpkins and costumes. Here is a simple recipe for Halloween cupcakes that are easy to make, and despite their simplicity, they look and taste great!
Most people think of spiders and skeletons, but why not switch up the theme with halloween minnie mouse cupcakes! 
This recipe is a little bit more out there mixing two different themes together. This is a unique style but might be the perfect one for you. It is fun and something creative for the kids. 
These cupcakes will require a few more ingredients than some of the others, but it definitely offers something different and something to be admired as an end result. 
If you're looking to bake some cupcakes and you're on a budget, these could be the ones for you. They are very simple but just lovely to look at. Sometimes simplicity is best. You can see exactly what they're meant to be and the orange features really make them stand out. 
Who doesn't love donuts! This is something that will get the kids excited and probably yourself as well. They are creative and have lots of different colors to just love. 
The donut theme mixed with Minnie mouse is smart because everyone just loves both!
It is layers upon layers of different flavors that work extremely well. It might take a little longer, but they are worth it. 
Conclusion
Overall, there are a wide variety of cupcakes to choose from and there is something there for everyone. From budget to quite difficult with more ingredients, find your challenge.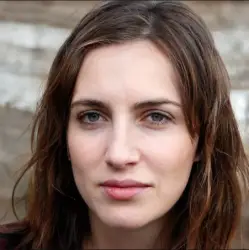 Latest posts by Anna Ingham
(see all)