No good meal or dinner party is truly complete without a perfect dessert. Desserts make for perfect palette cleansers after a long and joyous meal and help to keep the mood going for hours after the dinner party is officially over.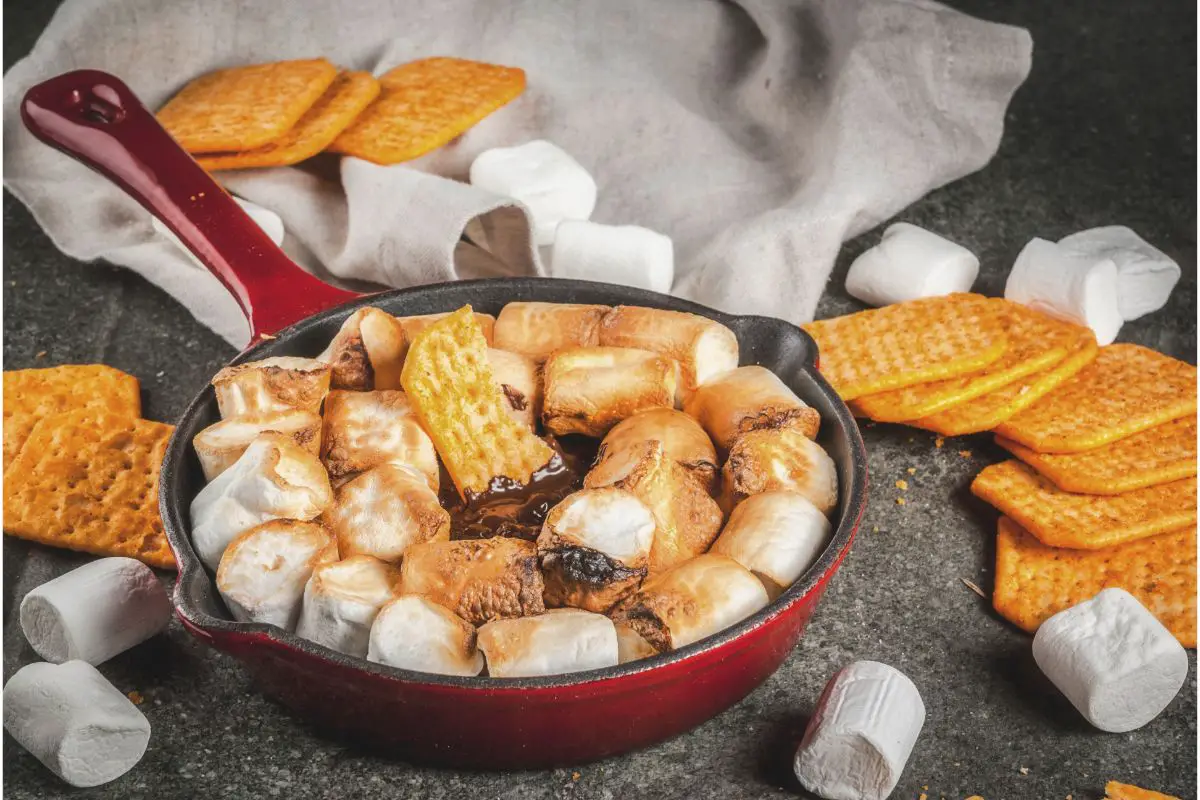 The only trouble is, when we are planning for a dinner party, many of us tend to focus entirely on the main events, like the main course, which is often arduous to cook, or we focus more on the starter, which sets the mood for the meal to come. 
When it comes to dessert, sometimes simple is best, and you may find yourself not wanting to spend hours cooking or preparing a dessert that your guests might be too full to enjoy.
So what if there were some perfect dessert recipes that you can make with very few ingredients? 
Well, luckily, there are, and you've come to the best place to find them! Join us down below, because today we are going to look at 15 of our favorite simple dessert recipes!
This is easily one of the best simple dessert recipes that we have ever come across, so we couldn't resist the opportunity to include it as part of this list. And what better position than #1? 
Chocolate-covered strawberries, obviously, only require a small number of ingredients, which makes it an easy fit for this list, but perhaps best of all, chocolate-covered strawberries are really easy to serve out at a dinner party.
This is because you can simply serve them out on one platter, and then allow your guests to grab as many or as few as they wish! 
This means that your guests that may still be peckish can get their fill of simple flavor combinations, while your guests who may be full can simply eat just one or none at all! 
This is a great stress-free recipe in the production process, and when serving, making it a total shoo-in for this list.
Shortbread is actually one of the longest-beloved sweet treats in the world precisely because of how simple it is to make!
Some of the earliest traditional shortbread recipes only required three ingredients, being flour, butter, and sugar! 
This means that even today you can still use this simple combination of ingredients to create a perfect end-of-meal treat that everyone will love.
In fact, the resulting shortbread can also easily be served alongside a serving of ice cream, adding just one extra ingredient! 
Everyone loves S'Mores! The perennial campfire favorite is not only perfect for enjoying around the fire but also makes for a great backup dessert should you find yourself short of ideas or ingredients! 
This amazing sharing dish, which can easily be served to countless guests has a real rustic appeal, as the melted marshmallows on the top take on a golden brown hue reflective of the autumn colors you might expect from the colder seasons. 
Simply serve up the simple s'mores dip with some wafers, Oreos, or whatever else you can find to dip into the marshmallow and chocolate dipping goodness!
These fruit sorbet desserts only require three ingredients to make, and within no time you will have multiple small desserts that you can hand out to multiple guests!
Best of all, these simple sorbet desserts taste just as good as you would expect from some of the fanciest sorbets on the market. 
These are also great desserts to make during the warmer summer months, as they can easily cool you down, and they have a refreshing and exotic taste that makes them irresistible. 
Perhaps best of all, these sorbet desserts are also easy to whip up and to serve out evenly even to countless guests. 
How could you possibly make a delightful apple cobbler with just 3 ingredients? With this recipe, you only need Pillsbury cinnamon rolls, apple pie filling, and a helping of cinnamon.
And all you need to do is allow them to slowly bake together for around 25 minutes! In no time, you will be presented with a dessert that smells just as good as it tastes.
Make sure to drizzle the frosting from the cinnamon roll packaging over the top to complete it all! 
You may not otherwise be aware of how effortlessly coconut and pistachio combine together but allow us to enlighten you.
We couldn't resist the opportunity to add this recipe to our list. The taste of the coconut in the crust melds so well with the smooth and soft pistachio cream that is layered throughout the pie. It's a true culinary delight. 
Got some spare apples lying around? All you need now is a little helping of butter, sugar, and cinnamon, and soon you will be frying up a perfect dessert for serving up to countless guests at your next dinner party(see also: 15 Remarkable Low Sugar Desserts To Make For Your Next Dinner Party)(see also: 15 Remarkable Pineapple Desserts To Make For Your Next Dinner Party). 
The way that the apples taste and feel after frying, and the way that they can easily be served out to countless hungry guests is what made this such an easy addition to this list. 
You might think that a layered dessert would need a lot of complicated ingredients to be made to work, but this recipe proves that with a little bit of lemon filling, some cream cheese, and some graham crackers, you can easily put together a dessert that will satisfy everyone!
The dessert also only takes a few minutes to put together, so why not give it a try? 
You'd be hard-pressed to find a person that doesn't like ice cream, but do you know many people that have tried the sheer glory of blueberry-flavored ice cream? If not, then do yourself a favor and make this amazing ice cream for your next dinner party. 
It doesn't take too much to make, and is actually surprisingly easy, without needing any specialized machinery!  And the subtle flavor of the ice cream pretty much speaks for itself! 
Perhaps the best thing about this banana bread, aside from including very few ingredients, is that it is actually entirely vegan and keto! This makes it perfect for catering to guests with specific dietary needs! 
You don't even need any cake mix, any eggs, or even any oil to bring this bread to life, and yet it tastes exactly as you want it to, and has an even better texture! 
Banana bread is also easy to serve with other desserts! 
If you can believe it, it is actually possible to make moreish fudge all by using only two simple ingredients, and without any need for any complicated ingredients, tools, or processes.
The fudge will also easily melt in your mouth, which will quickly make it a total favorite for any guests you bring around to your dinner party. 
Though cheeses like feta may not initially come to mind whenever you think of tasty dessert recipes, you'd be totally blown away at not only how well it bakes, but also how well its flavor combines with strawberry to create one of the greatest simple desserts we've ever come across. 
Simply put all of the few ingredients into one dish and allow them to bake. It really is that simple, and it's almost totally mind blowing. 
Cookies and cream is just one of those flavor combinations that seems almost like it was meant to be. As such, why not take full advantage of this, and mix it all together with some frozen yogurt that can easily be scooped up and served amongst everyone?
It contains large chunks of Oreo cookies, to make every bite of creamy goodness a total delight for the senses! 
The best thing about brownies is that they can easily be eaten as just a simple snack, but they can also be served as an amazing dessert alongside just a scoop of ice cream! You can even eat them hot or cold to get all kinds of different experiences.
Want to enjoy the delight of gooey brownies at your next Christmas party? Then look no further than this delightful recipe that only requires three ingredients that you can easily buy, or likely already have to hand. 
Provided you get just the right ingredients, you can not only create an awesome cheesecake with few ingredients, but you can also do it without needing to use the oven at all! 
Best of all, with this recipe you can whip up this amazing dessert in no more than 15 minutes, making it a great emergency recipe option if you quickly need something that will delight and fill up your guests. 
We figured that there was really no better way to wrap up this list than with this recipe!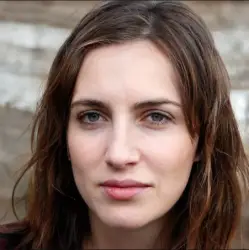 Latest posts by Anna Ingham
(see all)