Including cupcakes at a wedding can make a delicious addition to the special day. It can also make a quirky alternative to the traditional wedding cake too.
While the wedding cake is really easy to have ordered – you just need to pick a design and have it big enough to feed X amount of people – cupcakes are far more tricky.
However, it really does not need to be. The rule of thumb when it comes to ordering cupcakes to be eaten at a wedding is to make one cupcake per guest.
Even so, there are other things to think about. If the cupcakes are tiny, will you need more than one per guest? Are you replacing the whole wedding cake with cupcakes, or are they just a fun addition?
Because you might be pulling your hair out over the decision of how many cupcakes to have at your wedding, we have put together this simple guide to help you.
So, fear not, and get reading to find out how many cupcakes are needed for a wedding.
How To Decide On Cupcake Amount For A Wedding?
When it comes to deciding how many cupcakes you will need, it all depends on what you are using the cupcakes for.
Still, there are certain things to think about before deciding on the final design and ordering them.
The question of how many cupcakes are needed at a wedding can become even more complicated when it comes to deciding on different frosting colors, sizes, and the flavors too.
For that reason, here are a few things to think about first:
Number Of Guests
If you are unsure of where to start, then it is best to follow the advice of one cupcake per person.
If you are looking to only create one type of cupcake – that is the same design, flavor and color – then only order one per guest.
This is also a good rule to follow if you are creating cupcakes in place of a full wedding cake.
However, as much as you want to tell everyone that it is one cupcake per person, children and some cheeky adults may take two.
When that happens, some people will be left with no cupcake to eat.
For this reason, you will want to order a few more cupcakes just in case. There is never anything wrong with having more than you need.
Is It A Cake Replacement Or An Addition?
If you are planning to replace the whole of the wedding cake with cupcakes, then it is fine to go with one cupcake per person.
However, if this is an addition to the wedding cake, then you might find it trickier to order. Some people will never touch the cupcake because they will favor the wedding cake.
And then there are those people who will eat both quite happily.
Another thing to think about is how many guests you have compared to how many slices you can get from the cake. Say you have 120 guests and the cake can only feed 80 people.
The cupcakes may serve as a dessert for those who could not eat the cake.
For this reason, calculate how many people are left and double the number. This is how many cupcakes you would need to order.
Just to clarify: 120 guests but the cake will only feed 80 people. That will leave 40 people with no cake slice. Order 80 cupcakes.
What Are The Size Of Cupcakes?
If you are ordering a standard sized cupcake, then you are fine to go with the assumption that it will be one cupcake per person.
However, if you have decided to order mini cupcakes, then this poses a whole new problem.
While they are cute, they are quick to eat. One tiny cupcake will not be enough for one person.
For this reason, you want to assume that a person will eat around 2 to 3 before feeling full. So, when ordering mini cupcakes, consider tripling the amount needed.
This also gives you extras in case people eat 4 or 5 – you never know!
Different Types Of Cupcake
If you have decided to go with different types of cupcake, then this poses a whole new challenge entirely!
While the end result will look super cute, the decisions that you make might cause you to want to rip your hair out.
To make it easier, one of the best things you can do is half the different flavors and/or styles.
While you may find that you are left with 15 vanilla cupcakes and all of the raspberry cupcakes have been eaten – at least you gave your guests variety.
However, you could also go for four flavors, or the complicated three. When it comes to choosing four flavors, go with equal amounts for each flavor.
If you are doing three flavors, opt for extra of the flavor you know people will go for the most. For example, if you have green tea cupcakes, vanilla cupcakes, and lemon cupcakes, order more of the latter two.
Final Thoughts
If you are ordering cupcakes for a wedding, you might be wondering how many you need for the big day.
One rule of thumb to follow is to have at least one per guest.
This is very easy if you are creating the same cupcake for everyone, as well as having no wedding cake available.
However, it all becomes complicated once you decide to have the cupcakes as an addition to a wedding cake, or you want different designs and flavors.
It does not need to be a challenge though. If you look at the simple ideas above, you will be able to be stress free when deciding on the cupcakes for your guests.
So, instead of letting the 'bridezilla' take over, take a breath and write down exactly what you want out of the cupcakes. But most of all, enjoy your day (and those cupcakes)!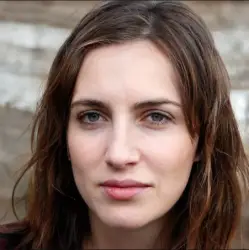 Latest posts by Anna Ingham
(see all)