Who doesn't love a good coconut cream cake?
Not only does the coconut cream often make for a fantastic dairy-free substitute, but it also has a distinct texture and flavor that, while similar enough to milk for this to be a great substitute, also lends itself to some very interesting flavor combinations and recipes.
However, it seems to be a scrumptiously creamy concept that no one seems to be aware of.
While very few people openly dislike coconut cakes and cream cakes, there never seems to be much enthusiasm when one is brought out. And in our eyes, that's a total shame!
However, we think that if you prepare the right coconut cream cake for you and your guests, you'll find plenty of new fans for this particular kind of cake.
That's why we have compiled this list of the best coconut and coconut cream cakes that you can try for yourself.
From the classic version to plenty of flavor-filled alternatives, we have lots to show you here! 
Starting us off with a fantastic version of the recipe that most people will have heard of, we have a stunning southern coconut cake.
Coconut cakes and the south have a long history that goes back generations, with the coconut cake being a staple in some states for over a hundred years.
This is a classic take on the southern version of this world-famous cake, packed to the brim with coconut filling and cream, that will show everyone just how amazing this kind of dessert dish is!
If you're looking for a topping to help give this otherwise smooth coconut cream cheese filling a little extra texture and flavor, make sure that you have some roasted coconut handy.
Not only will it add a little crunch and texture to a cake, but the lightly toasted yellow/orange/brown pieces against the white filling will make this cake stand out!
Now, if you're looking for a classic version of the recipe that sets a good bar, this particular recipe is a dish that you can't go wrong with.
Okay, maybe that's not true.
It is baking, so something can go wrong. But when executed right and the cream is at just the right consistency and flavor, this is a great coconut cream cake compared to pretty much any other recipe too.
Plus, with the deliciously moist coconut cake, the smooth filling, and the frosting, as well as the garnishing of coconut on top, how could anyone not want to give this cake a try?
If you're looking to make a show-stopping coconut cake for you and your family, this is the recipe you should go for.
You will get a phenomenal cake as a result of this dish.
But perhaps more interestingly, this recipe also comes with plenty of tips and tricks to help you shake up this recipe a little more, making it something that is truly your own.
With other helpful tips such as suggesting using coconut extract to get that extra coconut flavor in this cake, this is a great recipe not just for newcomers to baking and cakes, (see also: Recipe And Tutorials For Baking Letter Cakes)but also people looking for something other than a brief set of instructions and a single line of flavor text.
This particular recipe has its way of helping this dish stand out from others that you may find out there.
By roasting coconut flakes, you can also make a very interesting topping for your creamy frosting cake.
Plus, roasted coconut shaves a lot easier than the fresh stuff too, so this is a great way to get those flakes on your dreamy creamy cake!
The key to this particular recipe is making sure that all your ingredients are at the right temperature before you start baking
Any good chef with a head for baking and a little experience will tell you that how ingredients act can be affected by temperature.
Too cold, and things like egg whites and coconut cream (both of which recipes like this use) don't ever become runny and beaten enough to mix well.
Too warm, though, and you'll find it hard for anything to set.
So, with recipes like this one, make sure that all your ingredients are mixed and made at room temperature before the cake is baked.
And of course, make sure that you put your finished cakes with frosting on top in the fridge to set once you are done!
It might be known some of the bakers reading this guide that some other cakes might not be made to allow the frosting you use to sit on them for long periods.
Part of that is a freshness issue, but it is also that many cakes ideally shouldn't allow the flavors of the frosting to soak into the cake and overwhelm its flavors.
However, a recipe like this coconut cake with coconut cream frosting, just makes the overall flavor profile of this amazing dish even better!
Letting it sit (in cold temperatures for freshness, of course) can improve the flavor of this dessert!
Don't believe us? Then you'll have to try this dish for yourself to prove us wrong!
This is another great example of what a classic coconut cake should look like, and one that we find is even better when paired with another food that is just as sweet and creamy.
For our money, the best things to add to a slice of this cake is either custard or even a little ice cream for good measure!
We've talked a lot about 'classic' coconut cream cake recipes, and all of them are delicious in their own right, with fun and novel twists on an old favorite.
However, if you're looking for a coconut cream cake that truly stands apart from other dishes, then you owe it to yourself to take a look at this particular dish!
This particular coconut cake is sweet and filled with chocolaty flavors that you just don't find in any other kind of cream cake, firmly setting it apart from anything else we've shown you so far.
If you have a friend that wants to try a different kind of cake, and you know has a soft spot for chocolate, this is the perfect dish to fill that spot with!
Moving from one kind of sweet dessert flavor to another, coconut is quite a delicate flavor but can be paired with fruits that complement it, rather than overpower it.
If you ask us, this might be one of the best fruity-flavored coconut recipes that you can try.
The passion fruit, while strong and bold, doesn't stop you from tasting the traditional flavor that this kind of cake has.
Caramel is possibly THE most dessert-flavored… well, flavor, that you can find. Nothing oozes decadence and sweet delights in the same way.
So, if you're looking for a flavor combination that is both novel and unique among coconut cream cake recipes, this might be one of the best versions that you can find out there!
If you want to super-treat yourself, remember to crush some pecans and sprinkle them over with the classic coconut flakes.
Pecans go great with caramel, so why should this recipe be any different?
Virtually all the recipes that we have covered are made with full-sized cakes in mind.
Now, if you want to make the perfect coconut cream cake that works as a little mini appetizer, this is the dish for you!
For starters, just look at how cute these little cakes are!
Tiny yet tall, these little mini cakes are the perfect mouthful to serve folks who might be interested in this kind of cake but don't want to commit to a whole big slice.
The perfect single-bite creamy mouthful that makes for a tantalizing dessert!
You'll find that a lot of the coconut cream cake recipes (see also: 17 Tasty Trifle Cake Recipes You'll Love To Make)that we've covered, while gorgeously smooth and tasty, all have very long recipe instructions that need plenty of time and energy to be made.
Something that pays off, but not exactly something that you can whip up within an hour, you know?
However, this particular recipe bucks that trend, by providing a coconut cream cake recipe (see also: 9 Scrumptious Coconut Flour Cake Recipes You Will Love)that is not only relatively simple but can be made quickly too!
All while still having that distinct taste and texture that you come to this kind of cake for!
Final Thoughts
So, there you have it!
While coconut cream cakes might not be winning the all-time most popular cake awards, they're certainly an amazing type of cake that often goes underappreciated when compared to the classics like a sponge, chocolate, and even red velvet.
Hopefully, the love that we have shown this cake has helped you appreciate them just that little bit more, as well as has you interested in making this delicious dessert for yourself!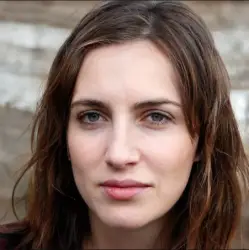 Latest posts by Anna Ingham
(see all)