As diets have become more and more popular and people have become more aware of the nutritional importance of everything they eat, many have chosen to substitute coconut flour for plain wheat flour to make delicious recipes that are even richer in taste.
But what about cake recipes that use coconut flour? Are they any good?
In this article, we have 9 scrumptious coconut flour cake recipes (see also: 12 Scrumptious Coconut Cream Cake Recipes You Will Love)you will love, as they will prove to you and to everyone who tastes your creations just how good they taste!
For people who don't want to overcomplicate things, a simple coconut flour vanilla cake is the perfect choice for a tasty dessert made with little effort.
To make this cake you will need 7 ingredients: coconut flour, sea salt, baking soda, eggs, ghee, honey, and vanilla extract.
You will also need water, cashews, vanilla, and a handful of dates that you will blend all together to make a healthy, cashew cream that's thick and creamy and which can be spread between the cake sponges and on the top of the cake.
You can then add more fresh blueberries or other fruit on top to make this cake a fresh and fruity delight!
One of the reasons many people use coconut flour is because they are on a keto diet, and since this type of flour is higher in fat and much lower in carbs than regular wheat flour, it is the ideal substitute for it.
Even if you are not a keto dieter, you can still try and make this coconut flour chocolate cake to enjoy on days that you want to go lower in carbs but still eat some cake.
It is also a very easy cake to make, with 7 ingredients needed for its sponge and an extra two needed for the chocolate ganache.
With erythritol replacing sugar, and sugar-free chocolate chips replacing the sweetened ones, you can make this delicious cake in one hour!
Who says you can't make a no-bake cake?
This coconut flour cake is one of those that require no hustle or extra time in the kitchen as you simply need to prepare the cake and then store it in the refrigerator until it's time to eat it!
To make the cake, you will need coconut cream, coconut flour, coconut sugar, coconut butter, and coconut syrup, as well as water.
Basically, all the coconut products you can use for baking!
The frosting is then made with more coconut butter, coconut cream, and coconut syrup, with more coconut syrup added as caramel glaze.
With some of the crumb cake batter saved on the side and turned into cake balls that you will freeze and use to decorate the top of the cake, you can make this ultra-coconut-y cake and add it as a centerpiece to any table or buffet.
A vegan cake with 3 different types of flour (one of which is coconut flour) and a rich, date flavor, this date coconut cake is fresh, sticky, and extremely appetizing!
To make it, you need to mix the wet ingredients – date paste, coconut sugar, water, coconut oil, flax eggs, and vanilla extract – separately from the dry – almond, coconut, and tapioca flour, baking powder, baking soda, and salt.
You can then mix these two together and fold in some chopped dates and pecans before baking the cake for approximately an hour.
The last step is to make the coconut topping for the cake and then decorate it if you want with more dates, pecans, or walnuts, as well as some shredded coconut.
Crumbly, fruity, moist, and free from sugar, this keto apple cake is made with keto-friendly ingredients and sweeteners like erythritol.
The secret ingredient that might surprise you is the zucchini added, which together with the coconut flour are the only dry ingredients of this cake.
Yes, if you want to keep this cake low in carbs, the only apple thing added to it will be the apple extract.
However, you can always add some extra carbs and fiber with some diced apples that can replace the zucchini.
For the cake's crumb topping, you will need to make the coconut flour, coconut cream, erythritol, and cinnamon mix frosting, but you can always skip it if you want to keep this cake low in calories too. Either way, it tastes great!
Upside-down cakes are a real treat for people who love creative baking.
While these cakes have become more and more common these days, they are still very appealing to the eye.
This upside-down cake is made with peach jam that goes on the bottom of the cake tin and is then topped with peach slices.
What follows on top is the cake batter that contains coconut flour, eggs, honey, baking soda, vanilla powder, and coconut oil.
30-40 minutes of baking time are enough for this cake to come out of the oven golden, and moist.
To serve, you need to flip it so that the peaches and jam will be on top and serve it with whipped coconut cream or as it is!
This cake is baked in a loaf tin but rest assured that you won't mistake it for bread; its lemony, sweet smell is unique and quite different from that of sourdough.
To make the cake you will need coconut flour, almonds, baking powder, eggs, lemon juice from 2 lemons, sugar or xylitol, and oil.
For the lemon drizzle, all you need is lemon juice and sugar (or xylitol), but you can skip adding it if you are looking for a healthy breakfast cake to have with your coffee.
Nevertheless, if you choose to add the lemon drizzle, make sure to use a BBQ stick to make multiple holes so that the cake can soak the syrup and become moist and even sweeter.
Another loaf tin cake you can make with little to no effort at all, this banana bread is not your usual go-to recipe as, unlike the ones we've all made from time to time over the past couple of years, this one is gluten-free, grain-free, naturally sweetened, oil-free, and also nut-free!
So, if you are looking for the healthiest banana bread recipe, this is it.
To make it, you need ripe bananas, coconut flour, eggs, coconut sugar, cinnamon, baking soda and baking powder, salt, and a teaspoon of vanilla extract.
There's no need to mix the wet with the dry ingredients separately, so there's literally nothing to do but mash the bananas and then start adding the rest of the ingredients to the bowl and mixing them all together.
Then, it's time to bake the cake for 45-55 minutes before cooling it and serving it on its own or with some melted chocolate on top.
With no sugar included in it, try to get a sugar-free chocolate to keep this cake as healthy as possible, or just choose the one you like, even if it has sugar added; you deserve an extra treat!
This paleo cake is made with coconut flour and raw ingredients like eggs, maple syrup, coconut milk, and coconut oil, as well as coconut flakes.
As with most cakes, you need to start by preparing the batter to then put it in the oven.
While it is baking, you can start working on the glaze to then pour it on the cake for some extra moisture and taste.
Baked in a baking pan, this cake has a big surface so you can either treat it as a brownie and simply pour the glaze on top or cut it in half or in quarters and turn the pieces into cake sponges.
If you choose to do the latter, use some of the glazes as the spread between the cake sponges and use the rest to coat the top cake layer.
In both case scenarios, add some fresh pineapple chunks or slices on the cake to decorate it, as well as some shredded coconut.
The Bottom Line
Coconut flour is a great alternative to plain wheat flour and the ideal substitute for people who are following a paleo, keto, or low-carb diet.
These 9 cakes are all delectable and even though most of them are extremely easy to make, don't think that you will compromise on the taste just because of that.
On the contrary, all these recipes yield the most delicious coconut flour cakes that you must definitely try and make as soon as possible.
You will love them!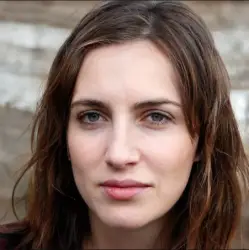 Latest posts by Anna Ingham
(see all)