Birthday cakes need to be special. For some people that means they need to have a unique taste, for others they have to look amazing, or for other people that they simply need to be as big as possible.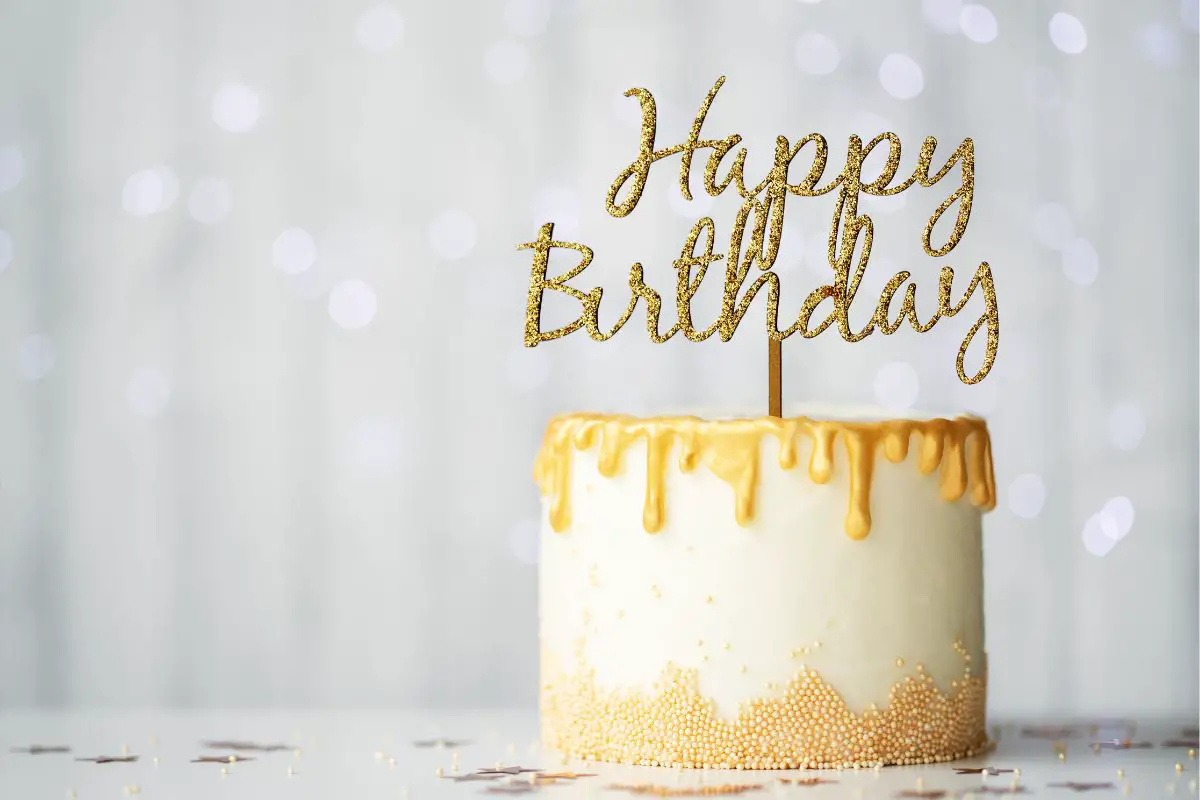 No matter what each person wants, this article has 11 amazing birthday cake recipes you can make for any of the adults you have in your life, friends or relatives, for them to enjoy and love you even more!
So, keep reading below to decide which birthday cake recipe you'll make next!
Coffee lovers gather around as we have the best coffee cake right here!
This cake tastes like your cappuccino coffee and better than tiramisu. How come that happens?
Because it has a caramel buttercream and a coffee soak that makes it soft, spongy, moist, and creamy, all at the same time!
It is a three-layer cake with the espresso aromas and taste being added both to the cake layers as well as the soak and toppings.
As for the buttercream, we are talking about a meringue-like caramel sauce that's thick in texture but still light thanks to the egg whites used to make it.
For adults with a kid's heart and enthusiasm, this Funfetti cake is the one and only option!
This birthday cake is colorful and funky, with rainbow sprinkles not only on its outside but also on its inside, making this case one where you should actually judge the book by its cover.
Even though there's nothing special in terms of cake preparation, it is made following a typical process and using typical cake ingredients like eggs, butter, flour, milk, plus rainbow sprinkles.
As for the icing, it is made with butter, icing sugar, vanilla paste, and full-fat cream cheese.
Using a piping bag, you then need to pipe blobs of vanilla icing and cover the bases of each one of the cake sponges, before adding some on top of the cake and sprinkling more rainbow sprinkles.
This seemingly simple vanilla birthday cake hides some pleasant surprises on the inside, as each cake layer is topped with a caramel pastry cream.
The cake's recipe is fairly simple, but the caramel cream and the frosting are what turn it into a very fancy and delicious cake that any adult will love.
The caramel pastry cream is made with corn syrup, sugar, water, egg yolks, whipping cream, vanilla bean, corn flour, and butter, and its mix is sweet and thick, giving this cake the necessary moisture.
Suffice it to say that there won't be a single slice left as you will devour it right away!
Two layers of cake sandwich a rich raspberry cream that is then added on top of the cake too, to create a magnificent cake oozing with fruity and chocolate flavors.
The cake has a dark brown color thanks to the cocoa powder added to a list of ingredients that includes sunflower oil, sugar, eggs, milk, flour, and bicarbonate of soda.
The raspberry layers are made with raspberry jam, double cream, icing sugar, and whole raspberries, making this cake taste amazing when fresh!
If the idea of some rainbow sprinkles sounds good but you want to make your cake even more colorful than this rainbow zebra cake recipe can help you with that.
To make this zebra cake you will have to prepare the batter and then split it into 3 different bowls, each of which will have a different food coloring in it.
You can use any colors you want, and you can always leave one of them uncolored.
With some icing in between the cake sponges and then with more icing on top and around the cake, this is a deceiving cake that will have everyone pleasantly surprised once you cut it and they see that it's more than just a plain white cake!
This is certainly not the easiest cake to make but if you love baking and think of it more as "creating" something, then you have a little masterpiece right here.
This cake consists of two chocolate sponges that are also rich in coffee, an equally rich-in-taste chocolate fudge icing that is used both to sandwich the cake sponges and covers the cake, milk chocolate fingers, and sugar-coated chocolates like M&Ms, or other sweets like marshmallows or chocolate bites.
The chocolate fingers are used as a "fence" around the cake while the other sweets are added on top of the cake.
What makes this cake gravity-defying are a bendy straw, a couple of wooden skewers, and some sticky tape that is placed in the middle of the cake, with their tip being taped to a paper bag or sweet packet and covered with more sweets, making it look as if the sweets are falling off the packet and on the cake.
Undoubtedly one of the most eye-catching and fascinating cakes you can ever make, you ought to spend some time in the kitchen preparing this for your next closest friend's or family member's birthday, or even yours!
The great majority of sweet cakes you will make are originally vegetarian, which might be an issue if you are vegan.
However, don't be discouraged as this vegan chocolate cake is the only one you need to wish your vegan friend a happy birthday!
In this case, soy, almond, or coconut milk replaces the whole milk of other recipes, and soy or coconut yogurt substitute for the buttercream and offers moisture to the cake sponges.
The buttercream icing is then made with dairy-free dark chocolate, vegan spread, vanilla extract, and icing sugar.
You can then decorate your cake with as many colorful sprinkles as you like, just make sure that they are vegan-friendly.
We all deserve a treat or two on our birthday or when celebrating our friend's birthday, and there's nothing more celebratory of a treat than cakes and cocktails.
When those two are combined, then you know that magic happens, and that is exactly what this mojito cake is…magical!
Made with lime, mint, brown sugar, and white rum syrup – also known as the 4 basic mojito cocktail ingredients – and a buttercream made with butter, sugar, limes, and cream cheese, this cake is more of a mojito than the cocktail itself!
And because there is no such thing as "enough lime," the cake sponges have more lime in them and the cake itself is decorated with some lime wedges on top!
No one can resist a banoffee, but on its own, it might not be a great idea for a birthday treat.
However, once you turn it into a cake, add more layers, and some marshmallows on top, you have what is 100% a celebration cake!
The best thing for those who love marshmallows is that they can also chop them and add them inside the cake together with the caramel and banana filling.
This cake is not for the faint-hearted in the kitchen, but it is perfect for those who are more skilled or looking for a challenge.
The first reason why this cake is challenging is that you will need to spend at least two hours on the preparation as you will have to follow 8 separate steps for it.
Once you have your cake sponges ready, the big challenge is decorating the cake.
3 different frosting bowls will make for 3 different frosting colors, which you will then need to put in separate piping bags and carefully start piping your cake with.
If you are not known for your patience, you might want to ask someone else to do the decoration as you will probably spend a lot of time perfecting it before it's ready to present to the crowd!
If it is your grandmother or your mother's birthday and you are looking for a birthday cake that tastes light but is nonetheless rich in taste, then check out this zesty and sweet celebration cake.
The cake sponges of this cake are made with eggs, yogurt, milk, butter, sugar, flour, lemon, and elderflower, which make them super spongy and moist.
The icing is made with butter, cream cheese, sugar, and lemon, which makes this cake remind people of a classic cheesecake, so don't think you're wrong if that's your first thought too once tasting it.
Nevertheless, the elderflower's unique taste brings something extra to the table, while the edible flowers you can use to decorate your cake will make it look beautiful!
The Bottom Line
Depending on who your next birthday person is, choose either one of these recipes to make for them and surprise them with a tasty birthday cake (see also: 13 Tasty Vegetarian Birthday Cake Recipes You'll Love To Make)that they will adore!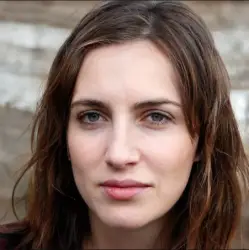 Latest posts by Anna Ingham
(see all)