When it comes to deciding on what to make for an upcoming event or party, it can be easy to become confused as to what to prepare.
You have decided on the starters – great!
The mains have been sorted – even better! Now, what sweet should you provide? Ice cream? No, too boring.
Maybe cake? Yes, but there are so many to choose from.
From layer cakes to sheet cakes, and mug cakes to no-bake cakes, deciding on what cake to make is no easy task.
But, one cake always goes down a treat with guests and that is the classic trifle!
Trifle cakes look as elegant as they are delicious to eat.
These chilled desserts are usually made with creamy custard, light, airy pieces of cake, and some sort of fruit before being served in a crystal clear glass dish.
Then, everyone can tuck into the layers of delicious flavors.
Today, we have chosen our favorite trifle cake recipes (see also: 6 Scrumptious Kit Kat Cake Recipes To Make This Weekend)so you can try making them at home. Each one is unique but as tasty as the last.
Whether you want something seasonal like a gingerbread cheesecake trifle or something lighter for the summer, we have you covered below.
So, get that chef's hat on and let's get started!
Best Trifle Cake Recipes
We start with this very special trifle recipe that we are sure you and your family will love!
Here, we have individual raspberry, pistachio, and lemon curd trifles that are the perfect treat for a hot, summer's day.
These are super easy to make and can easily be packed into small tubs to take on day's out. Or, serve them at a dinner party and watch each guest enjoy every mouthful.
One glimpse of this trifle and you will be salivating.
With chocolate shavings atop whipped cream cheese, this chocolate trifle is a dream come true for any chocolate lover.
If that wasn't enough, the chocolate Oreos should be enough to draw anyone in to enjoying this delight.
The chocolate pudding is silky and pairs wonderfully with the crumbly brownies. Texture and taste combine in the best way possible!
Nutella and mousse in one trifle equals very happy taste buds! The mousse in this dessert is perfectly airy, light, and creamy making for delectable mini truffles.
Add everyone's favorite spread, Nutella, and this is a recipe for success as well as for tasty afters! Layer with chocolate cake and this may be one of the best trifles on this list.
When the holiday season is fast approaching, you need to think about what food you'll be serving and enjoying.
One of the best ways to celebrate Christmas is with this delicious sherry trifle.
This recipe is guaranteed to bring a smile to everyone's face at the Christmas dinner table, and it may even be the best gift you give this year!
Made with angel food cake, this angel berry trifle is delectable from the first mouthful to the last.
From a Christmas trifle to something perfect for Easter, this trifle is easy to make but tastes incredible.
It comes with vanilla pudding cream cheese custard, which is in all honesty, serene. If sunshine was a trifle, then this is what it would be. Utterly glorious!
Looking for a dessert that is easy to make and tastes exceptional?
This butterscotch trifle may be the answer. Using only box ingredients, this trifle recipe is a great one to try and make with your kids.
Both the cake and pudding are made from a box mix so your kids can get started quickly.
We recommend making some homemade whipped cream too as the perfect finishing touch.
Just add sugar, cream, and vanilla to the stand mixer and voilà! Your tasty cream will be ready!
Fancy something small and sweet? These mini salted caramel brownie trifle cups will hit the spot every time.
With a drizzle of salted caramel over a whipped cream topping, these trifles offer a true taste sensation.
One bite and you will experience a perfect blend of sweet and saltiness.
This stunning dessert is all thanks to the combination of a bright, tart lemon pudding and juicy, fresh blueberries that blend perfectly.
Although these individual trifles are mouthwatering, they are super easy to make!
When you have whipped cream, a tangy lemon curd, cake, and fresh blueberries all in one dessert, you know you're in for a special, flavorsome treat!
Another perfect dessert option for the holidays! This pear and almond pavlova trifle recipe combines two classic Boxing Day desserts, (see also: 10 Of The Best Pear Desserts You Have To Make Right Now)creating one incredibly tasty trifle.
With raspberries, peach wedges, almonds, and custard, this pavlova trifle will tickle the fancy of any dessert lover.
Who knows? Maybe your friend who doesn't like desserts will fall in love with this sweet treat!
With layers upon layers of sweet potato and pecan pie, sultry maple whipped cream, sweet, sticky caramel, and buttery, creamy pecan gelato, this sweet potato pie trifle is a popular dessert for Thanksgiving and the Holiday season.
Maybe you have some additional holiday pies left over. Don't waste them!
Combine slices of pies with butter pecan ice cream and caramel sauce to make the best possible leftover dessert around!
Okay, enough with all the fancy trifles, it's time to go back to where it all began with the classic trifle. If you have never made a trifle before, this is the recipe to start with.
With sponge cake, fresh berries, and custard, the recipe may be simple but it is always a hit with those who eat it.
Quick and easy to make, we're pretty sure you and your family will love every mouthful of this classic trifle recipe.
If you love chocolate mousse and caramel, this is the trifle recipe for you. These individual trifles are easy to make and perfect for parties.
They are as fun to look at as they are to devour! The chocolate cake slayer is super moist, mainly thanks to being soaked in Kahlua.
Then, there is the chocolate caramel with a hint of coffee, and the light, fluffy, airy mousse that you will never get enough of!
A simple dish that will wow your taste buds and any guests you may have.
When someone asks, "what's for pudding?," this dessert is always fun to answer with – "death by chocolate trifle, of course." Despite its Agatha Christie inspired name, this is an extraordinarily tasty trifle.
It boasts layers of fudge sauce, chocolate cake, pudding, whipped cream, and Oreo cookies.
Not only is it a beautiful sight to behold but it is super delicious. Perfect for any crowd, especially during the Holidays.
If you love cheesecake, then this pumpkin cheesecake trifle recipe is a must-try. It is made with crushed Biscoff cookies that are made into a crunchy crust.
With spice pumpkin purée, even more cookies, and whipped cream cheese, you will think you have died and gone to heaven with one mouthful.
If you need the perfect dessert for Thanksgiving, save this recipe!
Colorful and beautifully presented in clear glasses, these candy cane brownie trifles will look perfect on your Christmas dinner table this year.
This brownie trifle recipe is wonderfully rich and decadent with chocolate peppermint sauce and whipped cream toppings.
We have made this dessert during the holiday season a few times and it always goes down well with friends and family. This year, it's your turn!
Made with just four simple ingredients, this cherry-packed trifle is easy and quick to make but a true star after dinner.
This Black forest trifle sports layers of cherries, chocolate, and smooth whipped cream to create an incredibly delectable dessert.
Although quick to make, your guests will never think that so let them know how "hard" you worked for them.
You can jazz up a simple carrot cake mix with layers of homemade cream cheese and walnuts using this recipe today (see also: 10 Rhubarb Cake Recipes To Try Today)! And, what a combo these ingredients make!
This trifle is light and super creamy, and its "fluffiness" will not make you feel full too quickly. Try it today and let us know what you think!
In Summary
Deciding on what afters you should have, whether on your own or with friends and family is never easy.
But, we hope this list of delicious trifle recipes will help you choose something for your next dessert today.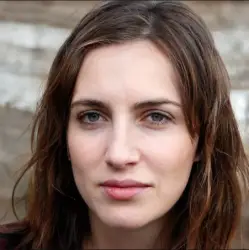 Latest posts by Anna Ingham
(see all)