Oreos are one of the best inventions we ever came up with, a delicious cookie with a creamy center, you can dip in milk and enjoy even with a cup of tea!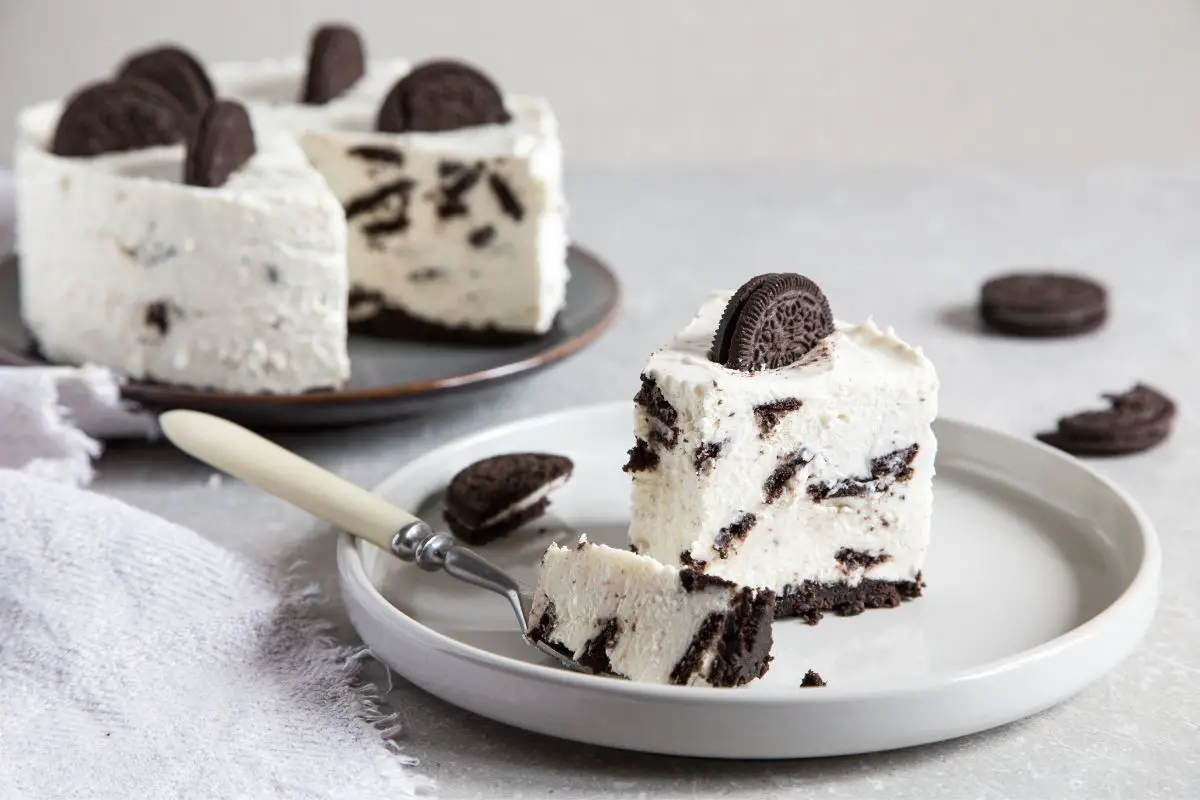 Divine! But, what if we told you that you needn't stop at just enjoying these as a tasty cookie?
You can enjoy them on a further level. Sheet cake is an incredible invention, as awesome as it gets.
It has been around for a long time and remains to be one of the most popular types of cake that you can enjoy. It is easily shareable as well, which makes it a party staple, and the ideal cake for a potluck! 
So, what if you wanted to make a sheet cake based on Oreos? Well, we have some awesome ideas for you!
Check out these 15 amazing recipes that are bound to make Oreos into much more than just a tasty cookie! 
This is the best of the best, and there is a good reason for it, as it is DIVINE!
It looks so good, you will hesitate to cut it up, but you should, because the flavor is out of this world! You do not even have to make it as a sheet cake if you don't want to. 
After you have tried it as a sheet cake, the recipe will work for 3 6-inch cakes, 2 8-inch cakes, cupcakes, a bundt cake, or even rolled cake! In our opinion, this is best, however, and it looks the best as a sheet cake! 
This might sound a bit bizarre, but this cake is delicious and with so many oreos thrown into the mix, it does not get much better than this! The cake itself has an Oreo crust, with chocolate cake on the inside.
The top is lathered with Oreos, and the inside has unmelted Oreo cream centers for a delicious Oreo flavor from one bite to the next. Paired with unmelted oreos, Oreo crust, and icing all integrated, this cake is perfect for every occasion.
Okay, we admit, it doesn't sound Oreo-based, but this cake is delicious, so do not scroll down just yet. 
Canada Day cakes are delicious as they are, but add in cheesecake and 2 ½ cups of Oreos and you have heaven on a plate. We also recommend adding in coconut and cocoa powder for some extra irresistible flavor. 
This bake will take you nearly 4.5 hours to make, but it is well worth it. This recipe will also cater to 16 people, so it is ideal for impressing friends and family at parties. 
Begin this sheet cake with a typical white cake mix, with some crushed-up Oreo cookies, as well as a creamy vanilla frosting and there will be a delicious, tasty dessert right in front of you. Take it to a potluck or show off to friends and family. 
This recipe will make up to 24 servings and takes less than an hour to make. You also only need 6 ingredients to make this cake, making it one of the simplest Oreo sheet cakes you can make! 
If you want an Oreo sheet cake you can make a lot faster than most other recipes, this is the one for you. It takes less than 2 hours to make and it will serve 24 people. 
This cake comes with crushed Oreos on the bottom with a creamy whipped frosting of vanilla, and then extra Oreos on top. So, if you are an Oreo addict who wants excessive amounts of Oreos all at once in less than 2 hours, what are you waiting for? 
Get making this double Oreo sheet cake ASAP! 
This sheet cake is not quite as heavy on the Oreos as the others, but it is ideal for those who enjoy cookies and cream and feel like it should be integrated into cakes more.
It is fluffy and moist and has a crushed Oreo buttercream that is easy to make. 
This is a great cake for beginners out there who want a tasty sheet cake with Oreos integrated into the recipe masterfully. With the Oreo chunks on this cake, we recommend it highly for birthday parties or celebrations. 
It is a great way to impress your friends with your newest baking ventures.
While ice cream cake is not strictly a sheet cake, it can be both, mixing in Oreos is heaven on earth. With a cake like this, you needn't worry about baking it either. It is also the perfect Oreo-based sheet cake to enjoy in the summer when you want something decedent but cooling. 
If you want a cooling dessert but have a craving for Oreos this is the perfect 2-in-1 combo to make your mouth water and get your sugar cravings met.
This is an easy Oreo-based ice cream cake, while it is not always made as a sheet cake, you can easily turn it into an ice-cream sheet cake. The best part of it is how gorgeous it looks. 
You are sure to wow the crowd with this incredible ice cream cake slathered in Oreo goodness. Even better, it only takes 20 minutes to make from scratch! 
This delicious cookie and cream sheet cake is a combination of an oil-based sponge that has been filled with Oreos and a soft buttercream. On top, you can add crushed or crumbled-up Oreo cookies, for even more cookie-based tastiness.
If you want something speedy and Oreo based this is ideal for you. It is a moist, fluffy, and creamy cake you can easily make. You can easily make it by using a box mix. You make it your own by adding in your swaps and additions. 
The cake and the frosting are its two primary ingredients and it will all take less than an hour for you to make! 
Mix in some oreos with your cake mix and some more with your frosting and you will have a delicious, decadent Oreo-based sheet cake treat that will wow everyone! 
Martha Stewart is known for her desserts, so you know this one will be good. All you need to do is make your average cake mix and then scatter some broken-up Oreos over the top for a perfect decoration you will adore. 
It requires little in the way of ingredients in comparison to some of the other recipes we have looked at and it takes only 2 hours to make! 
What if you love Red Velvet Cake and Oreos equally? Whatever will you do? Make this cake! The body of this cake will be Red Velvet cake meanwhile, the frosting will be Oreos. 
This doesn't even take long to make, with a total of 1:15 hours, and making 24 servings, it's ideal for parties and potlucks! You'll be the talk of the town with this cake in tow! 
Have you ever wondered what it would be like if you made an Oreo sheet cake that is made with the best cookies in the world and a soft cake mix with a cream sheet cake? Well, it is time to find out! 
These are sheet cake cookies made to be delicious thanks to the inclusion of Oreos. They are chock full of Oreos in the glaze, and the cookies themselves.
However, they're also super easy to make thanks to the cookie aspect of the recipe starting with a cake mix! 
Another Ice Cream sheet cake made with oreos! But this one only takes 2 hours to make and could serve a whole crowd!  It has a fudge topping, with an Oreo crust and a gentle ice cream filling to add body and uniqueness to the dish. 
You get Oreos, ice cream, and fudge all in one mouthful! 
If you want a tasty dessert that requires no baking and plenty of Oreos, this is a great choice. It will be ready in no time at all, with a fluffy cheesecake-styled center and an outside coated in Oreos. 
It takes less than 30 minutes to make, is cool, and refreshing, and includes Cool Whip, cream cheese, pudding, and crushed-up Oreos. Who would want more?
Conclusion
All of these recipes are outstanding and offer so much variety. You can go any which way with these recipes and you are bound to get the most out of these cookies no matter which you choose. 
However, even though an ice cream cake is not technically a sheet cake, it can be both, and with oreos thrown into the mix, there is so much more that you can do when you choose oreos as your main baking ingredient.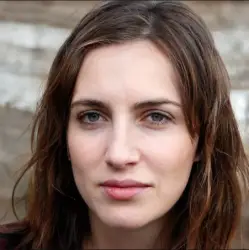 Latest posts by Anna Ingham
(see all)