Looking for a carrot cake recipe to whip up this Easter Sunday or want to twist up your desserts? Then you've come to the right place!
You can never go wrong with carrot cake. While some may be opposed to putting vegetables in cake, trust us, you can't even taste it!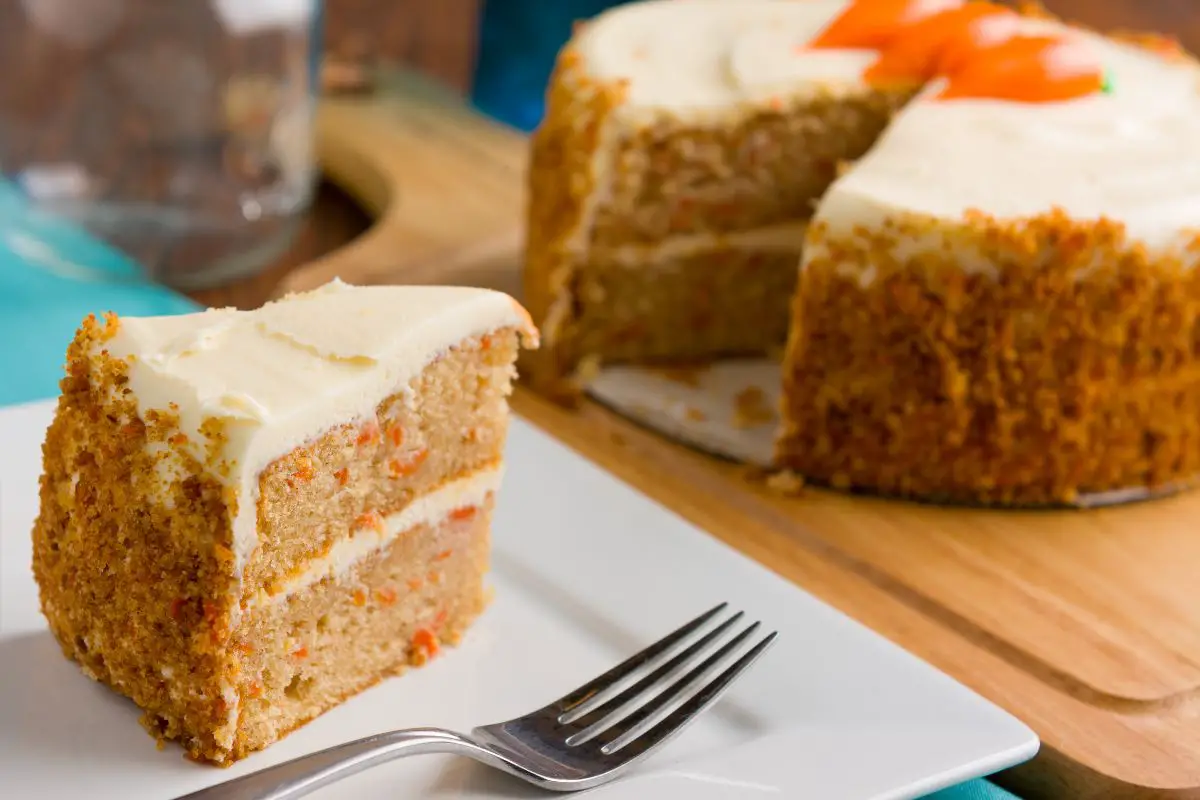 Since carrot cake contains vegetables, it's technically healthy, right?! While carrot cake may not count towards one of your 5-a-day, it makes for a deliciously sweet treat.
With this in mind, we have compiled 10 amazing carrot cake mix recipes you'll love to make. These recipes are truly stress-free – all you need is a cake mix!
Let's get straight into it.
Not only is this carrot cake bundt cake incredibly moist but it is also super simple to make – with an easy carrot cake and a few additional ingredients, you'll have this dessert whipped up in no time.
Even though this recipe calls for a carrot cake mix, you'll still be rewarded with those delicious homemade carrot cake flavors without any of the efforts that come along with it.
You don't have to worry about your fingers turning orange from all those shredded carrots. Instead, simply pour out your cake mix and follow the instructions.
Once cooked, simply top your baked cake with a scrumptious cream cheese glaze. While this is made from scratch, it is surprisingly easy to make – it's sure to go down a treat.
If you love carrot cake then you're going to love this delicious doctored cake mix recipe.
The result is an incredibly moist cake that is bursting with flavor from the coconut, carrots, crushed pineapple, pecans, and spices.
You're not going to want to skip out on this recipe, trust us!
You start with a simple box of carrot mix, however, what you're left with – thanks to the additional ingredients – is a mouthwatering experience.
You're not going to be satisfied with just one slice… or even two! You'll have to stop yourself from eating the whole thing in one sitting!
These carrot cake cupcakes have to be one of our favorite recipes.
Here, you'll find deliciously moist cakes with tons of texture and species, as well as a luxurious cream cheese frosting – beating homemade carrot cake cupcakes every time!
For this quick and easy recipe, all you need is one bowl and a few simple ingredients – you'll have a batch of cupcakes whipped up in no time, perfect for all occasions.
The beauty of this recipe is you can include or exclude any additional ingredients you desire.
For instance, if you aren't a fan of raisins, simply toss them away. Likewise, walnuts and pecans are great for some added texture, too.
Whether you decide to include coconut, nuts, or raisins, just know that whatever variation you create, they all taste equally delicious.
If you're looking for a super flexible dessert, then this one's for you.
If you're looking for a keto dessert that aligns with your diet, then you're going to love this keto-approved carrot cake.
It's crunchy, sweet, and overall delicious!
Plus, every slice is low in carbs – with less than four net carbs per serving.
Even though this cake has been modified to accommodate a keto diet, it will remind you of the ones you ate as a kid.
Many people assume you can't eat delicious, mouthwatering sweet treats on a keto diet – however, this is simply a myth.
There is a range of desserts you can make on a keto diet – perfect for all those sweet ones out there.
However, that being said, you don't want to eat this dessert too regularly.
With Easter right around the corner, you're not going to want to miss this recipe!
Soon, everyone's favorite rabbit will be hopping into town, and what better way to celebrate than with this carrot cake roll recipe?
This recipe contains everything you know and loves about a carrot cake; all condensed in a carrot cake roll.
Here, you'll find layers of carrot cake and creamy icing rolled together to perfection.
This means you'll receive the perfect balance of flavors with each bite!
Plus, it is super simple to serve and you don't have to worry about sticky fingers.
Spring is in the air and what better to introduce the new season than with a carrot cake banana bread?
Here, you're provided with all those refreshing spring flavors – it is sure to be a hit on any occasion.
However, that being said, carrot cake is synonymous with Easter.
If you're looking for a centerpiece to shine at your Easter lunch spread, then this is the perfect dessert for you.
Plus, who doesn't love banana bread?! This recipe contains, arguably, two of the best desserts: carrot cake and banana bread in one recipe.
The best part? The box of carrot cake mix makes this a super simple recipe.
You'll want to make this for all your festive celebrations, regardless of whether or not it is Easter!
<
The secret ingredient for this easy carrot cake recipe is a cake mix. That's right, you can use a cake mix to make cookies too!
The result is a super soft and moist cookie covered in cinnamon cream cheese frosting and topped with crushed walnuts.
Since you're using the box cake mix as the base, you're rewarded with some super simple cookies.
However, you'll still receive all those homemade flavors. Trust us, it will be hard to stop at one cookie!
Transforming your cake mix into cookies may sound challenging, however, it is surprisingly easier than you may think.
In fact, all you need is a couple of ingredients – cutting down on both effort and time.
While these cookies taste delicious on their own, the additional cream cheese frosting transforms them into something incredible.
These cake mix carrot cake cookies not only look amazing but they taste delicious. Let's not forget to mention that they are incredibly healthy, too – what more could you want?!
These cookies are topped with a delicious homemade white chocolate cream cheese frosting that only requires three ingredients!
The best part? They taste exactly the same as a carrot cake except they are cookies – perfect for all your festivities.
These carrot cake bars are made with four ingredients, one of them being cake mix! – creating a deliciously simple recipe that you'll have whipped up in no time.
Plus, the additional cream cheese frosting on the top makes for a decadent treat. Whether you decide to include it or not, just know that it will taste delicious.
You can never go wrong when making a recipe out of the box mix. Not only do they taste delicious but they cut down preparation and the effort involved exponentially.
With Easter just right around the corner, you'll want to make a batch of these carrot cake bars to serve at your party – your guests are sure to go crazy for them.
However, just be warned, these bars won't remain on the tray for long, they taste so good that your guests will be coming back for seconds… or even thirds!
This salted caramel carrot cake with cream cheese frosting is easy, soft, and extremely tender.
Here, you'll find a delicious salted caramel sauce on top of a tangy cream cheese frosting for the ultimate decadent experience.
For all those carrot cake enthusiasts, you're sure to love this recipe!
There are so many great flavors and textures in carrot cake, and this recipe does a fantastic job of highlighting all of them.
The result is a perfectly spiced, moist cake with plenty of sliced carrots and caramel sauce in every bite.
However, the star of the show is certainly the caramel cream cheese frosting. It is rich, creamy, and truly decadent.
If you have to only eat one cake forever, you're sure to choose this one!
The contrast between the salted caramel sauce and the tangy cream cheese is like an explosion of flavors in your mouth – creating the perfect balance in every bite.
If you're looking to go one step further, why not incorporate some nuts and raisins too? Trust us, you'll want to thank us later.
Final Thoughts
Is there anything better than carrot cake? Yes, carrot cake is made with a box cake mix!
Not only can you avoid getting orange fingers from grating all those carrots, but you'll still receive all those delicious homemade flavors – it's a win-win situation!
From carrot cake cupcakes and bars to keto carrot cake and cookies, hopefully, this guide has informed you about some amazing carrot cake mix recipes.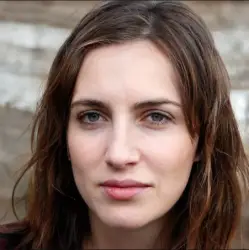 Latest posts by Anna Ingham
(see all)