Do you want to enjoy some pineapple cake, but you don't want to make it from scratch? The good news for you is that you can make your own pineapple cake with cake mix.
So long as you have cake mix and some canned pineapple, you just need a few extra ingredients to make your own pineapple cake.
Now, let's take a look at some of the tastiest pineapple recipes you can make today with ingredients you most likely already have at home!
This cake is a popular choice at Easter, and it's no wonder why. This Southern treat is light, fluffy, and creamy.
To make the cake itself, you just need a box of yellow cake mix, eggs, oil, and a can of crushed pineapple (juice included).
After you bake your cake, you can make your creamy topping with some whipped topping, instant vanilla pudding, and your crushed pineapple with juice.
Whether it's Easter or summer, there's no doubt that this pineapple sunshine cake is a crowd pleaser. Plus, it serves 16, making it great for a large gathering.
There is something about pineapple cake that makes it a perfect treat in the summer.
If you have some cake mix and crushed pineapple in your pantry, then this one is perfect.
All you need to add are some cream cheese, whipping cream, eggs, oil, vanilla extract, and some powdered sugar.
You can make the topping by mixing heavy whipping cream, cream cheese, powdered sugar, and vanilla extract.
If you prefer, you can even chop up some walnuts and add some sweet coconut flakes to give the icing more flavor. 
Betty Crocker cake mix has yet to steer anyone wrong, so it is no surprise that it is one of the best mixes for a pineapple upside-down cake.
Instead of spending more time cooking, you can prep your pineapple upside-down cake in 15 minutes. That means it will only take you a little over two hours to cook your cake.
All you need to make this is some Betty Crocker cake mix (although, if you have another yellow cake mix on hand, that will do), butter, brown sugar, pineapple slices, maraschino cherries, oil, and eggs. 
This precious pineapple cake is a moist cake that is better when you have left it for a day. It only takes 15 minutes to prepare it.
For the cake, you just need some margarine, eggs, yellow cake mix, a can of crushed pineapples, and some chopped pecans.
You then top the cake with icing you can make using margarine, cream cheese, confectioners' sugar, and more chopped pecans.
There are two ways to produce this cake: using layers, or baking it in a single pan. If you use layers, you'll need three 8-inch round pans instead of one large baking pan. 
There's no easier way to make a dessert than to make a dump cake. If you want to use ingredients quickly, you can always make a pineapple dump cake.
This dump cake has a tropical twist, and all you need are four simple ingredients: white cake mix, canned pineapple, brown sugar, and butter.
If you don't have white cake mix on hand, you can use yellow, but these are the two best choices.
Ideally, for your canned pineapple, you should use either pineapple tidbits or crushed pineapple so you can have small pieces in your dump cake. 
No one said that bundt cakes need to be complicated, and you can easily make your own pineapple variant.
This bundt cake has a pineapple glaze and canned pineapple inside the cake.
All you need to make this bundt cake: some boxed cake mix, butter, eggs, pineapple juice (either from the can, or just pineapple juice) and canned pineapple.
Regardless of the type of pineapple you choose, it won't necessarily impact the flavor. In fact, the texture will remain the same but crushed pineapple is definitely preferred. 
This Hawaiian dream cake is a twist on the earlier recipes we've given you.
While you may wonder what makes it different from the other recipes, the answer is simple: it has a little extra to it.
To make this Hawaiian dream cake, you need some yellow cake mix, crushed pineapple, cream cheese, instant vanilla pudding, milk, cool whip, chopped pecans, shredded coconut, and Mandarin orange slices.
The pineapple cake has such a sweet topping that makes it perfect for a large gathering as it serves up to twelve people.
Everyone has a staple family recipe, and this coconut pineapple cake was made by the author of this recipe's grandmother.
The fun thing about these recipes is that sometimes it seems like your family has slaved away for generations to get it right.
But in reality, they simply had to use some cake mix.
To make this beautiful layered cake, you need a box of yellow cake mix, a can of crushed pineapple, cream cheese, cool whip, and some toasted coconut flakes.
Combining coconut and pineapple ensures a sweet, tropical flavor, so it's no wonder it's so popular. 
Blueberry and pineapple are a great combination that may surprise you.
Using a combination of blueberries and pineapple to mix with cake mix, you'll find that this offers an interesting mixture of winter and summer.
To make this blueberry pineapple cake, you'll need: a box of yellow cake mix, eggs, crushed pineapple with juice, plain yogurt or sour cream, oil, and blueberries.
To make the topping, all you need is some plain yogurt and blueberries, but if you don't like yogurt you can switch it to sour cream instead.
Cocktails are a fun treat, and there is nothing better than having a cake that tastes just like a pina colada.
While many people may worry that making a cake like this is too complicated, it's actually quite a simple recipe.
To make a pina colada rum cake you need some yellow cake mix, instant vanilla pudding, pie filling mix, cream of coconut, rum, vegetable oil, eggs, crushed pineapple, whipped cream, pineapple slices, cherries, and some toasted coconut.
If you want to surprise your friends and family with a cake, then this is a great recipe to try.
If you want a relatively simple cake to make, we recommend that you try this pineapple angel cake.
All you need is plenty of angel food cake mix, a can of crushed pineapple with juice, and some cooking spray.
Just spray the pan you want to cook in, mix in the pineapple and angel food cake batter, and you'll find that it only takes half an hour to cook.
It will last for three of four days in an airtight container at room temperature.
If you want to keep it for longer, you can cut them into slices and wrap them in foil to store in the freezer for up to three to six months.
Do you want to impress your family with a selection of small pineapple cream cupcakes? These small pineapple cakes are easy to make and surprisingly decadent.
All you need to make them is a box of yellow cake mix, melted butter, eggs, crushed pineapple with juice, and vanilla extract.
You then can cover them with a delicious cream cheese frosting which you make from butter, cream cheese, vanilla extract, and powdered sugar.
Top it off with a Maraschino cherry for decoration, and you can enjoy a delicious treat. 
Frequently Asked Questions
Can You Use Pineapple Juice In Cake Mix Instead Of Water?
Depending on the recipe you're using, you may be able to replace oil, milk, or water, and replace it with pineapple juice in equal proportions.
Pineapple juice works best with white or yellow cake mixes, but we don't recommend doing this with chocolate.
The flavors are more likely to clash, and so you should stick to these two.
Can I Add A Can Of Fruit To The Cake Mix?
Many of these recipes allow you to use canned fruit instead of fresh or frozen fruit. If you don't have fresh or frozen fruit on hand, you can always add a can of fruit instead.
Adding canned fruit can help you when you need to clear out your pantry, and you can keep them in the pantry until you need them.
Can You Buy Pineapple Cake Mix?
You can actually get pineapple cake mix from Duncan Hines signature cake mixes. If you can't find this cake mix in store, you can use white or yellow cake mixes instead to enjoy pineapple cakes.
Final Thoughts
No one said that you need to spend hours slaving away in the kitchen to make a pineapple cake.
Using cake mix, you can make some impressive recipes that will impress your friends and family the next time you meet.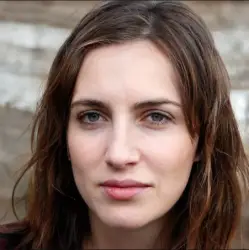 Latest posts by Anna Ingham
(see all)