Whenever you ask somebody about their favorite cake it is very rare that you'll get a reply of cake rolls! And for the life of me, I just cannot understand why they are so underappreciated.
They are one of the prettiest looking cakes with that gorgeous swirling center and they taste so good as well. 
I can only imagine that they don't have that super-popular status because people are under the misconception that they are quite difficult to make. But guess what? They are actually pretty easy.
So, you should definitely try making one of these show-stopping cakes if you haven't already. 
And there's no excuses now, if you're lacking inspiration I have tons of absolutely delicious recipes for you to try. So what are you waiting for? Check them out now! 
10 Best Cake Roll Recipes 
I couldn't possibly list cake roll recipes without mentioning the traditional jelly roll cake. It may be simple, but it's oh-so good.
Sure, you've probably tried a store-bought version at some point in your life, I mean who hasn't, but they live on a different realm to that of a homemade version. 
A spongy and soft cake curls around in a whirl with scrumptious seedless raspberry preserves to make a slice of perfection. And don't worry if you don't like raspberries then you can always interchange your preserve for any fruit flavor you fancy. 
Just ensure the preserves are definitely seedless otherwise you'll have a very bitty bite. 
If you're a chocolate lover, you'll absolutely adore this recipe. It really hits that sugary sweet-tooth spot. The cake is rich and moist and that swirling super creamy filling pairs with it fantastically. 
You can also opt to add a hint of mint to your cream too. And I would definitely recommend doing so.
It gives all that sweetness a nice little burst of freshness that makes it all the easier to go down. It's so good you won't want to share. 
My little one asked for a funfetti cake roll for her birthday cake a couple of years back and it's become one of my absolute favorite recipes to date. It has all those classic delicious flavors but it's so bright and colorful too. It is such a pretty cake! 
The funfetti also gives the cake that added crunch to an otherwise pretty soft cake. It works so well and I just don't think you could get a better party-explosion-themed cake! 
When fall comes around, this is the first recipe that comes out. It's so fitting for the season and my, oh my, is it delicious. I hear the word pumpkin anything and you've already got my attention.
But if there's anything I love more than pumpkin it's a delicious cream cheese filling. It is the elite frosting. 
And this sweet and spiced cake just goes down as such a treat. And then, of course, there's the addition of the walnuts which elevates the desert entirely.
Moist cake, creamy filling, and then a nutty crunch too. Yes, please. 
Cinnamon and apple are a flavor combination that is notorious for tasting good. It's why apple pie is famously known as the USA's favorite dessert.
And we're keeping all those delicious flavors and just applying them to cake rolls! Delicious. 
It's so soft and squidgy and has such a healthy and hearty portion of cream filling that is packed full of spiced, tarty, and sweet apples. Be warned, you won't want to share any of this tasty treat. 
If red velvet cake is a favorite of yours, then you'll need to try this roll. The brilliantly red cake is chocolatey, moist, and totally tender and then we all know how well cream cheese goes with this bad boy. 
It's all your favorite flavors, the only difference is that it looks so much better and that tight roll helps improve the texture! Who knew red velvet cake could be improved?
Yes, you read that right. You can turn your favorite dessert tiramisu into a delicious rolled-up cake. And it looks absolutely stunning.
These impressive swirls are sure to leave your guests in absolute awe. And that's before they've even tasted it! 
You'll say goodbye to those ladyfingers but don't worry because you'll also say hello to the fluffiest, tastiest cake you've ever tried. The texture is divine and that coffee-infused flavor really brings this cake roll to a whole other level. 
If you're looking for something a little less heavy, then you can't go wrong with this lemon angel cake roll.
It's fluffy, light, and very lemony. And that real tartness of the lemon goes amazingly well with the super sweet and moist angel cake. 
This cake roll is worryingly easy to polish off, though, so don't say I never warned you. 
This is such a festive flavor, so make sure you save this recipe for christmas time. Move out of the way gingerbread house, there is a new kid on the block. And he's bigger and better than ever! 
This super spiced cake bursts with cinnamon and ginger in each and every bite. From the cake to the cream there are spicy flavors tingling your tastebuds. You'll definitely need a sweet tooth for this cake, though.
There is very little tang and a whole lot of super sweetness. Delicious. 
There's nothing like the delicious waft of freshly baked cinnamon rolls coming out of the oven, and you'll have the exact same experience with this deliciously rolled cake.
Now, this cake does taste a little different, and unbelievably that's because it tastes even better than the original. 
I know they say if it isn't broken don't fix it, but this recipe proves that there is always room for improvement.
The cake is a fair bit tangier than you'd come to expect and, yes, somehow the cream cheese filling is even richer and creamer thanks to the Cool Whip addition. 
And would cinnamon rolls ever truly be complete without that super sticky and sweet glaze? Of course not. So bang some of that on there too! 
Frequently Asked Questions
How Do You Roll A Cake Without Cracking It? 
To roll a cake without cracking it, you'll want to begin with the short side of the cake. Roll a towel and the warm cake together into a spiral.
This might sound odd given that the towel will be inside your cake, but don't worry, this will actually help it to form its shape later without any pesky cracks. 
Can You Use Wax Paper For A Roll Cake? 
While wax paper is moisture resistant it is not heat resistant so you should never use wax paper for roll cake. Doing so can result in the wax melting and the paper has the potential to catch fire. Instead you should always opt for parchment paper. 
How Long Will Roll Cake Last In The Fridge?
How long your cake will last will depend on what you have used to fill your cake. If you have used buttercream or ganache then you'll have around three to four days.
If you've used custard, cream cheese, fresh fruit, or cream, your cake will only last a maximum of two days. 
Why Is My Roll Cake Dry? 
It is likely that your sponge has been baked for too long if it is dry. If this is the case it will be more difficult to roll and more likely to break when you roll it.
You should always look to remove your sponge from the oven as soon as it turns a light golden brown color and springs back when you press on it lightly. You should also roll your cake while it is still warm to prevent cracking.  
Final Thoughts
I absolutely adore cake rolls, and I am confident that after one bite of any of these recipes the love affair will begin for you too. They honestly aren't as difficult to make as people may have you believe and then look absolutely spectacular. 
And they're so versatile! You've seen 10 completely different flavor combinations for cake roll and that is simply skimming the surface of the multitude of options available.
So no matter what cake you're in the mood for, you can be sure that there will be a cake roll version out there for you. 
Which will you go for? Do you have a super sweet-tooth and fancy a total chocolate attack? Or perhaps you prefer to keep it more traditional?
Simple, plain, delightful. Or maybe you like the idea of combining your favorite dessert into a scrumptious swirling rolled up cake? 
No matter which you choose, I'm sure it'll look and taste amazing! Happy baking!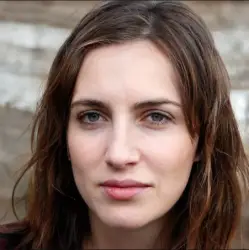 Latest posts by Anna Ingham
(see all)