Pillsbury is one of the most well-respected home-baking brands in all of America, and this is in no small part thanks to how easy their various products are to use to create your own baked goods and delicious sweet treats.
As well as being super easy to use, Pillsbury products are also devilishly tasty, and so incredibly moreish. You could easily find yourself eating multiple servings of goods made using their products.
Easily one of their most popular products is their incredible cake mix, which can be used to create incredibly moist and sweet cakes.
However, one of the things that makes Pillsbury cake mix so amazing is that it is incredibly versatile, and can be used in countless interesting ways to create all kinds of delicious desserts.
But what are some of these unique ways of using Pillsbury cake mix?
It can be overwhelming trying to think of all of the possibilities, so allow us to show you some of the very best ways that you can use your Pillsbury cake mix in ways you may not have otherwise considered.
There are so many amazing ways that you can use Pillsbury's cake mix to create trifles. Best of all, it doesn't matter which of Pillsbury's many cake mix boxes you choose from, as each of them can work beautifully in a trifle.
All you need to do is simply bake the cake as you usually would, and then cut it down to size as you need, and layer it throughout your trifle, to create an amazing dessert that is easy to serve out, and easy for everyone at a party to enjoy together.
Perhaps best of all, the possibilities are totally endless when it comes to trifle recipes. There are so many unique trifle recipes across the web that you can try out, each of which makes use of different flavors and ingredients.
For our first entry on this list, we are taking a look at the delightful cookie butter trifle recipe from 'Out Of The Box Baking'!
We love how simple this trifle is, and the way that it makes use of Lotus' brand of Biscoff butter, a sweet concoction that is easy to layer into trifles or spread across bread and toast.
If you're a fan of sweet flavors with a slight caramel twist, then give this recipe a try yourself!
Want something that can help to warm you up during those tough winter months? Want something with plenty of warm spices, but most importantly is easy to make? Then you will simply love these carrot cake cupcakes.
If you're catering to multiple people, and you want to ensure that everyone gets a bit of carrot cake goodness, then you will love this recipe for carrot cake cupcakes that are easy to serve out. They also look totally adorable!
We cannot get over just how cute the small carrots poking out from the frosting look!
This recipe also, most importantly, allows you to make use of your favorite boxed cake mix, which means that you can easily use Pillsbury cake mix to bring it all to life!
With this recipe, you can easily make use of Pillsbury's own brand of chocolate cake mix to create a layered dessert that is easily one of the most moreish and decadent things we have ever had the delight of eating.
Only have access to the standard Pillsbury cake mix? No worries! Simply stir a bit of cocoa powder into the cake mix as you bring it to life, and soon you will have the perfect chocolate cake for layering into your chocolate trifle.
This trifle definitely does not hold back, and each layer either presents a whole new medley of chocolate treats, or a whole bed of fresh and creamy dessert.
Trust us when we say that every single scoop of this simple trifle recipe will blow your mind, and will send you to chocoholic Heaven!
Want to create an absolute showstopper trifle the likes of which would totally blow the minds of the Great British Bake Off judges?
Then can you really do any better than this berry-filled trifle that is bound to hit the spot for anyone with even the slightest sweet tooth?
Every single layer of this trifle is filled up with fresh and colorful fruit that is laid out in such a way that naturally draws the eye towards it.
And, of course, no entrant on this list would truly be complete without multiple layers of fresh Pillsbury cake.
All you need to do to bring this trifle to fruition is bake up some of the Pillsbury cake mix, cut it down to size, and then lay it down between each layer of fresh and thick cream.
This trifle is easy to serve up to your guests, and their taste buds will have a total party as the medley of fresh and sweet fruit mixes with the mellow cream and soft and moist cake.
It's a total delight for the senses, not just for the mouth, but of course, for the eyes!
This recipe requires a little bit more effort, and a little bit more culinary knowledge, as it requires you to make brown butter. Making brown butter requires some precise control over temperature as you melt the butter.
However, if you can do it just right, you'll be left with a delightfully caramelized glaze that you can drizzle all over this cake recipe.
All you need to do is bake up some of the Pillsbury cake mix, and then drizzle it in the caramel glaze that it will show you how to make.
And don't forget to top it up with a sprinkling of chopped walnuts to add that little extra visual delight that also helps to totally change the texture of the final dessert.
We totally love how well this cake dessert came out, and how well it made perfect use of Pillsbury's own cake mix!
Everyone loves the taste of Oreos, so if you want a simple recipe that can use up your Pillsbury cake mix and that guests at a dinner party would love, then you need to make this amazing dessert for yourself.
When it comes to the sheer number of laters, there is basically no trifle recipe on this list that outclasses this one. Every single layer offers a different flavor and sensation, so every single bit of this dessert is its own treat.
As well as this, this also makes the dessert totally irresistible when it comes to going back for extra servings.
Grab yourself a packet of Oreos, crush them down to size, and then sprinkle them softly over the top of this delightful dessert.
Each layer of cake on this dessert is sure to delight taste buds and to become a quick favorite of everyone at the dinner table.
This recipe is incredibly easy to put together, and makes great use of Pillsbury cake mix, but also looks totally incredible, and makes for a great holiday treat, as the layers of cream throughout the dessert look just like fresh snow, perfect for celebrating the holidays!
Pillsbury cake mix can also easily be used to create delightful cookies! It almost feels like cheating, but by using this recipe you can easily create a fantastic snack that will delight taste buds all over.
The cookies manage to take on the perfect texture you would expect from cookies, and yet have the amazing flavor that you would fully expect from Pillsbury cake mix.
This recipe will also show you how to create the perfect frosting to spread over the top of your Pillsbury cake mix cookies. We love the way that not only the cookies taste, but also how the frosting tastes drizzled all over it.
And don't forget to scatter some sprinkles over the top of the glazing, for an extra flavor and texture sensation!
What better way to close off this list than with a surprising recipe the likes of which you wouldn't find elsewhere?
This cake recipe makes full use of the ever-popular soda 7UP, to create a lemon-infused cake that is so sweet it's almost unbelievable.
All it involves is mixing in some 7UP with the rest of your Pillsbury cake mix and then allowing the cake to bake as usual.
This results in a cake that is not only full of lemon flavor and a little extra sweetness, but also a cake that is a little moister than usual.
Your guests will easily be going back for seconds of this cake, and it's definitely not hard at all to see why!
To Wrap Up
These are just a few of the ways that you can make full use of your Pillsbury cake mix, but we have no hesitation in saying that they are easily the absolute best ways to make use of it.
Why not try some of them now? They make for great treats to serve up at your next party, or even just a simple dessert to serve up to your family!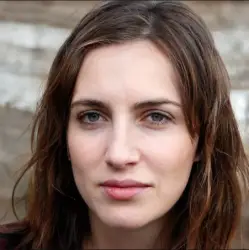 Latest posts by Anna Ingham
(see all)