While making a dessert from scratch always sounds like a great idea, sometimes this is a lot more effort than it is worth, and the amount which you need to spend on new ingredients can sometimes be a hefty investment.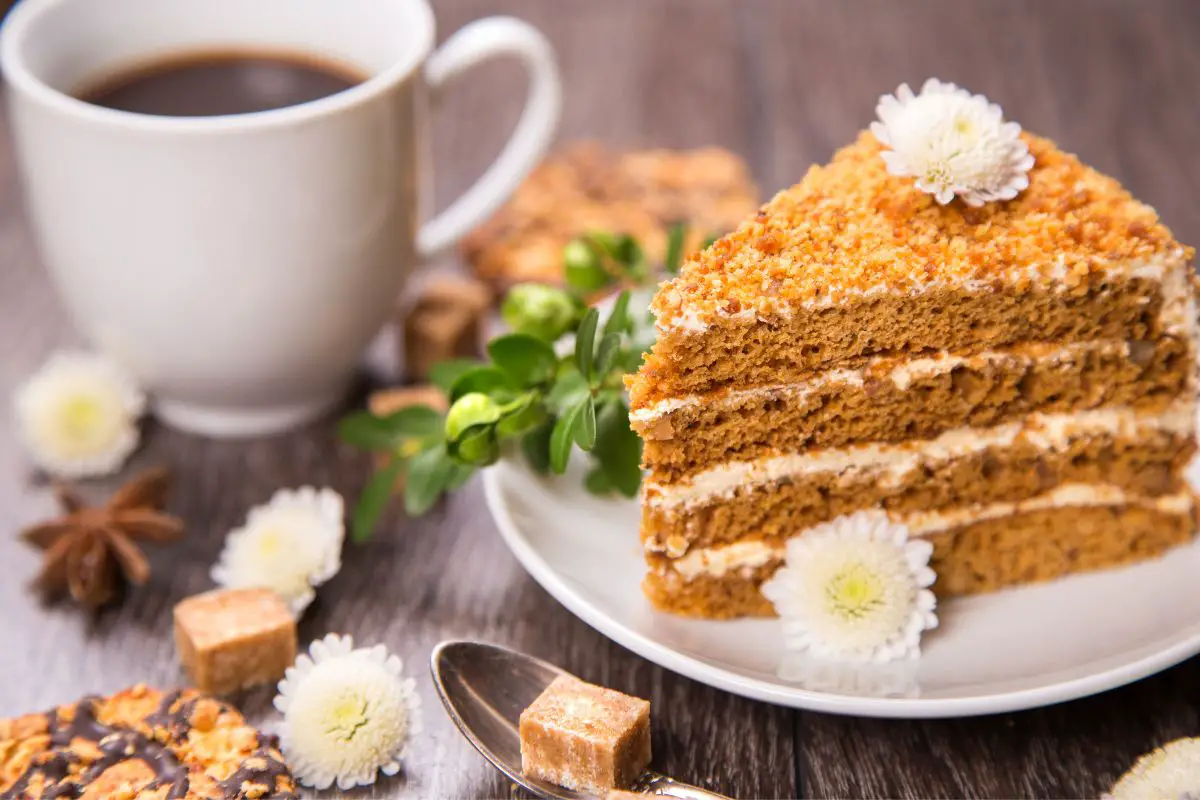 Because of this, we love recipes which still involve some skill, but use box cake recipes to get some amazing results.
One of the most versatile box cake flavors to use when it comes to making desserts is yellow cake.
By using yellow cake you can get some amazing results, and this flavor combination goes well with a lot of different flavors.
You may not know just how multi-functional a yellow cake box mix (see also: 12 Tasty Pineapple Cakes With Cake Mix To Make Today)can be, but this article is here to show you just how much you can make with it.
So, if you want to make a quick and easy dessert, but you do not want to have to spend a lot of time and money making it, or if you have a box of yellow cake mix lying about and you do not know what to do with it, this list will give you plenty of inspiration!
10 Our Favorite Yellow Cake Mix Recipes
The options on this list will show you just how versatile yellow cake box mix is, and you will be surprised at just how much we can make using yellow cake as the foundation of a recipe.
So, if you want to make something delicious and easy using just a yellow cake box mix, keep reading!
While the simple flavor of a yellow cake box mix can go a long way and compliments a lot of other flavor combos, you can make it even better by infusing another flavor into the mix, and one of our favorite options is to add cinnamon.
One of the best ways to combine cinnamon with a yellow cake box mix is to make this super simple cinnamon roll cake!
As you might know, a cinnamon roll tends to be made using a yeasted dough, which is delicious, but also requires a lot of time and effort, so this simple version made using yellow cake box mix is much quicker, and the results are just as good.
To perfect this recipe, you have to try making a simple cream cheese frosting to go with it!
As you can imagine, most of the recipes on this list make cake from a yellow cake box mix, however this recipe proves that you can use it to make some delicious butter cookies as well.
These butter cookies are perfect at any time of year, however, we especially love making them in the festive season with how they compliment warm wintery drinks and snacks.
These cookies also do not need much effort either, and they only need a simple yellow cake box mix batter with some cream cheese as well.
This simple combination will get you cookies which are soft and chewy and have the perfect melt in your mouth feel!
You want a delicious sweet snack which is the perfect way to start your day, then you need to try this honey bun cake which can be made using a simple yellow cake box mix.
This recipe combines the standard yellow cake with cinnamon and brown sugar and then adds a yummy vanilla glaze to perfect it.
The spice from the cinnamon cuts through a sweetness which could be overpowering and makes this a delicious treat which is made even better with ice cream too.
Caramel apples are delicious, but they can also be quite hard to make, however, there are plenty of other ways to capture the flavor combination of caramel and apples.
And, if you have never made a dump cake, then making this simple recipe which uses a yellow cake box mix (see also: 11 Scrumptious Lemon Cake Mix Recipes To Make This Weekend)is even easier.
This recipe is essentially nice crunchy apple slices which are then covered in a yummy spiced caramel, and then this is baked into a delicious yellow cake.
This recipe seems like it might be a little tricky, but this is not the case, and once you make it once, you will want to keep going back to it!
A lot of people love coffee cake, and this is understandable with just how delicious it is. However, a lot of people do not know just how easy it is to make a coffee cake yourself.
That is why we are sharing this coffee cake recipe which is made using a yellow cake box mix.
The rich flavor of the coffee cake is made even better with brown sugar and butter being used to make the flavors even deeper.
This recipe does not need many ingredients, but if you want to take it to the next level, you have to add the sweet pecan crumble topping!
If you have never tried making a poke cake yourself before, then this lemon cream poke cake made using yellow cake box mix is something which you can not miss out on, and is a perfect place for you to start!
This zesty cake is perfect for summer, and while the results are visually impressive and incredibly delicious, you will be surprised at just how simple it is to make.
You simply have to add some lemon flavoring to the yellow cake box mix and then fill the pokes in the tray bake with some lemon pudding, and then it is topped off with a light whipped cream which really helps with cutting through the intense flavor of this dessert.
If you love citrus flavored cakes, then this is one you definitely have to try making!
Again, pineapple upside down cake is something a lot of people think is a lot harder to make than it actually is, but this recipe is here to prove otherwise.
This recipe shows that while there is a little challenge involved with making a pineapple upside down cake, that it can be made a lot more simple if you make it using a yellow cake box mix.
This cake is dense and packed with flavor, and the cinnamon pineapple combination which is recommended in this recipe is absolutely delicious!
If you want to make an impressive dessert just using yellow cake box mix, then this should be at the top of your list!
If you love peanut flavored desserts, and want something quick and easy to throw together, then this peanut butter cake needs to be up for consideration.
The cake batter will be flavored using peanut butter which already makes the flavor amazing, but then this is made even better when you consider this is a poke cake.
The recipe recommends that you fill the pokes with condensed milk and some caramel sauce which gets amazing results, and then topping the cake with peanut butter cups adds a hint of chocolate which really ties the whole cake together.
And the best part is, it is made using a simple yellow cake box mix.
If you have not been baking that long, you might not know that a well kept secret in baking is that you can add a soda to a cake recipe to give it some moisture and extra flavor.
One of the best recipes we have found which uses this trick is this 7 up cake, and the best part is that it is super simple to make just using yellow cake box mix.
This cake is super simple so we think we can make it even more appealing by making it in a bundt cake tin.
Then you can make the flavor even better with a simple lemon glaze to make this cake even more moist and delicious.
If you have never made a tres leches cake, then you are sorely missing out, and its unique and delicious flavor is actually quite easy to achieve, especially with this foolproof recipe which of course uses yellow cake box mix(see also: 10 Tasty Strawberry Cake Mix Recipes You'll Love To Make).
This is also another poke cake which means this recipe will never get dried out.
It is made using heavy cream, evaporated milk, as well as condensed milk, which is why it is called tres leches.
The whipped cream which is added also really helps in balancing the heavy texture of the rest of the cake.
Summary
Hopefully this list has given you some great ideas when it comes to what you should make with yellow cake box mix.
There are plenty of different options here, so hopefully you have found a few which seem like the kind of thing which you want to make!
If you are struggling to choose which cake will be the best choice for you, try narrowing down your options to a couple favorites, and then cross-referencing the ingredients needed with the ingredients you already own.
This will help you save money on ingredients and will save time too!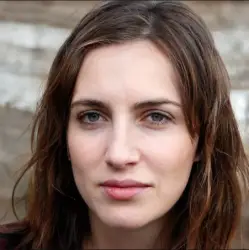 Latest posts by Anna Ingham
(see all)