For the days you're looking to whip up something quick and delicious, you can't go wrong with a cake mix and pie filling recipe.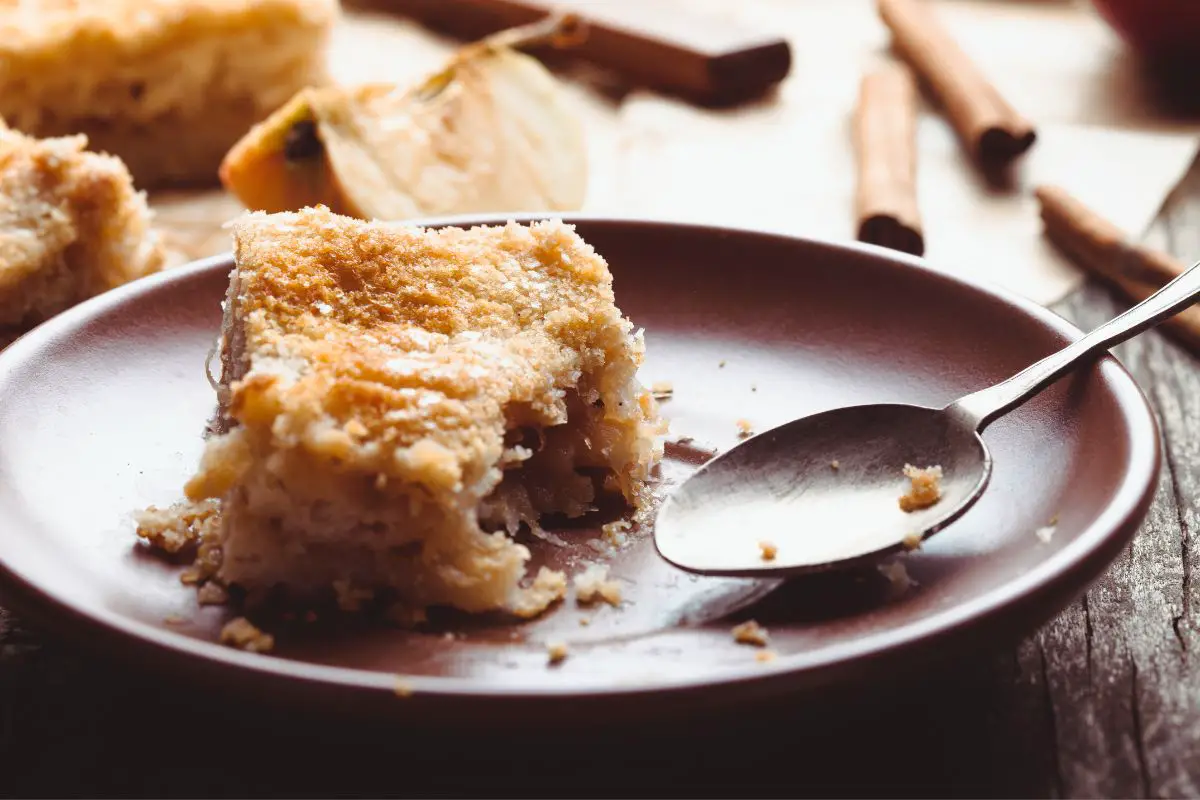 The beauty of these recipes is that they are available in virtually any flavor – whatever you're craving, there is sure to be a specific cake mix or pie filling that can accommodate it.
Whether you opt for cherry, apple, or pumpkin pie filling, the result is a deliciously gooey and sweet filling packed in a cake mix of your choice.
These are the perfect recipes to whip up for some unexpected guests or for those days when you're looking for a fuss-free dessert.
With this in mind, we have compiled 10 amazing cake mix and pie-filling recipes for you to enjoy.
Let's get straight into it!
With only four ingredients, you have a fluffy, moist, and fruity cake. The best part? The recipe couldn't get any easier.
All you have to do is mix together a can of pie filling, cake mix, vanilla extract, and 3 eggs. Then, simply bake it in a round cake tie or a muffin tray for 24 cupcakes!
Since the cake is so moist, you won't even need frosting. However, for some extra sweetness, the frosting is a great touch, too.
To make this cake even easier, simply throw all the ingredients into a stand mixer and allow the machine to do the work.
You'll have a delicious cake whipped up in no time – your friends and family won't be able to tell the difference between a completely homemade cake, too.
This simple cherry dump cake is composed using a mixture of cherry pie filling, butter, cake mix, and a secret ingredient. Then, all you have to do is dump and bake – allowing the oven to do the hardest part!
When you're craving a fruit dessert with minimal effort, then you can't go wrong with the humble dump cake.
While it doesn't have one of the most appealing names, the idea behind it is that all you have to do is 'dump' the ingredients into a bowl and then bake it – it is really that simple!
Plus, the beauty of cherry dump cake dessert is that you can use whatever pie filling you desire or whatever you already have on hand!
Surprisingly, this 3-ingredient chocolate cherry cake is both soft and moist – it is sure to be a crowd favorite. Plus, you'll be shocked at how easy it is to make, too!
With only 3 ingredients and approximately five minutes of your time, you'll have this cherry pie-filling cake whipped up and on the dinner table in no time.
The result is a moist, soft, and surprisingly tall chocolate cake that is dotted with cherries throughout – providing you with bursts of freshness with each bite.
What's there not to love?! It is the perfect dessert for potlucks or parties, has a fluffy and light texture yet remains decadent, and it's so simple that anyone can make it, even children!
Now, while it may feel like cheating by using a cake mix and canned pie filling, trust us, the end results are certainly worth it.
If you're looking for a quick and easy dessert, then this is sure to become your go-to recipe.
In fact, you'll find yourself keeping extra canned pie fillings and cake mixes in your pantry to make it over and over again – perfect for those dessert emergencies!
This apple pie cake recipe will leave you wondering whether it is pie or cake. Well, why can't it be both?! This cinnamon-infused, sweet, and moist cake is sure to be a hit among all your friends and family.
Regardless of whether this recipe creates a pie or cake, just know that it combines the best of both worlds.
You'll have the syrupy goodness from the pie filling and the soft spongy texture thanks to the cake mix – what more could you ask for?!
Top the dessert with some vanilla ice cream to end your day the right way: with a delicious sweet treat – this pie cake is simply to die for.
The beauty of the apple pie cake is that with minimal effort you'll receive impressive results. Here, all you need is a yellow cake mix and the result is history.
Essentially, this is used as a shortcut when baking cakes.
The rest of the cake consists of an apple pie filling and whatever toppings you desire – you won't even tell the difference between a homemade version!
This delicious cake begins with a boxed cake mix combined with a lemon pie filling to create a simple lemon dream cake. It is then topped with a lemony, creamy whipped cream for a decadent treat.
In addition to its taste, it is also so simple to make – it is sure to become one of your favorite recipes, trust us. If you love lemon desserts, then you can't go wrong with this cake.
Plus, once baked, all your friends and family will believe you have spent hours making the cake. Thus, if you're looking for a fresh and new lemon cake recipe, give this one a try.
From looking at the recipe, you may think that this cake is overloaded with lemons. However, do let that deter you. Trust us when we tell you it is really not too strong.
The result is a perfectly balanced sweet and tart cake thanks to the pie filling and sweet cake. You don't have to worry about experiencing overpowering sweetness or sourness.
This strawberry dump cake is likely to be one of the easiest cakes you will ever make. This is thanks to the recipe only containing a total of three ingredients!
With a few effortless steps and under 20 minutes of your time, you'll have this dump cake whipped up and served in no time.
Whoever decided to dump a bunch of pie filling and cake mix into a baking dish deserves an award, since the result is a recipe of dreams.
It's perfect for those days when you're craving a sweet dessert without all the effort of baking one. All you need is five minutes of preparation, yes, you heard us right, 5 minutes!
Skip the mess and fuss, simply dump all the ingredients into a baking pan and you're ready to go – yes, it is that easy!
Whether you choose to eat this dessert on its own or with a topping, just know that it tastes delicious either way!
The classic toppings include vanilla ice cream or whipped cream, however, you can go as crazy or as minimal as you like – the choice is yours.
These blueberry pie bars are sure to become a favorite recipe! With less than 5 minutes of preparation and 3 ingredients, you'll have this ready on the table in no time at all.
If you're craving a sweet dessert but don't want to worry about the mess of bowls, ingredients, and measuring cups all over your countertops, then this recipe is the solution for you.
The blueberry pie bars take center stage and are oh-so-simple to make! All you need is cake mix and pie filling – it is just like magic.
Plus, you may already have all the ingredients required in your pantry waiting for you.
Got a can of blueberry pie and some boxed cake mix in the back of your cupboard, then you have everything you need.
For some, these products are considered staple ingredients in their pantry, since there are so many different recipes you can make with this simple combination – perfect for quick and easy desserts.
Plus, the beauty of cake mixes is that you can be as creative as you live. Whether you're making a dump cake, cobbler, or even bars, like this recipe, then come in handy for quick desserts!
If you're looking for an impressive yet delicious cake, then this marbled cherry pie cake is the one for you.
While the recipe doesn't need any additional sides, adding a dollop of ice cream makes for a truly decadent treat.
Plus, it is the perfect dessert when attending summer events – bringing both those summer flavors mixed into a glorious marbled treat.
Final Thoughts
If you're looking for a dessert that is both easy to make and tastes delicious, then you can't go wrong with one made from pie filling and cake mix!
The result is a gooey sweet treat that is bursting with flavors with every mouthful. Plus, depending on your preferences, you can switch up the fillings to suit your taste!
Hopefully, this guide has provided you with some inspiration for your pie filling and cake mix creations.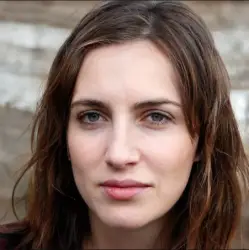 Latest posts by Anna Ingham
(see all)