If you're unfamiliar with cardamom, essentially it is a spice composed of the seed pods from various plants within the ginger family.
This spice can be used in both sweet and savory recipes and is used widely across Indian, Middle Eastern, Swedish, and Arabic cuisines.
When added to recipes, the result is a sweet, strong, pungent aroma and flavor, containing hints of mint and lemon.
Surprisingly enough, one of the countries that consume the most cardamom is Sweden, where it is used to season everything from baked goods to meatloaves and hamburgers.
With this in mind, the article will explore 10 amazing cardamom cake recipes that you're sure to love.
Let's get started!
If you're looking for something to enjoy with a cup of tea or coffee, then you can't go wrong with this simple vegan almond cardamom cake.
In addition to being delicious, it is also super moist, soft, and easy to make – with only basic pantry essentials required!
Some days, you can't help but crave a savory treat to go alongside your afternoon coffee, and this almond cardamom cake is the perfect guilt-free option.
These are the perfect no-frills cake, therefore, if you find yourself craving cake, then you can't go wrong with this almond cardamom cake recipe. Plus, it is 100% vegan!
Whatever you add cardamom to, it is sure to come out tasting delicious. This simple cake is moist and soft, containing a lovely aroma of cardamom and almonds.
For this recipe, all you need is almond flour, regular flour, sugar, oil, almond milk, and, the special ingredient, cardamom.
If you're looking to make it extra soft, you can consider adding cornstarch, too. Moreover, lacking some almond flour? Don't worry! All you have to do is ground down some additional almonds yourself.
The result is a decadent cake that can be topped with an optional glaze – the choice is yours!
Here, a soft buttery cake is flavored with ground cardamom and delicious vanilla bean icing to create this impressive almond flour cardamom cake! Plus, it is both dairy- and gluten-free, too!
The combination of buttery textures, hints of spice and citrus, as well as the sweetness of the vanilla bean icing all, come together to create something that is irresistibly tasty.
Since cardamom is such an intense flavor, you may feel doubtful when incorporating it into your recipe.
However, don't fret! Start out adding a little at a time, tasting the batter as you go along – you'll know when you've added enough!
The star of the show in this recipe is certainly the fresh vanilla bean icing. If you notice some beautiful specks floating in the icing, don't worry, these are a testament to the freshness of the vanilla.
While you may not want to splurge on fresh vanilla often – since it can be expensive! – adding it to your recipes on special occasions makes a whole lot of difference!
That being said, you can also substitute it for vanilla bean paste or vanilla extract, too.
Looking for something that will perfectly complement your afternoon coffee? Then look no further than this simple yet moist bundt cake that is bursting with aromatic cardamom flavors.
In Sweden, this cardamom cake (Kardemummakaka) is a popular, everyday treat, and for good reason, too!
The cake itself contains a buttery, tender crumb that comes together in no time – perfect for all those cardamom lovers.
With an easy and straightforward preparation process, once baked, simply dust a layer of powdered sugar all over to create an elegant cardamom cake that is sure to impress all your guests.
Plus, the beauty of this recipe is that you likely have all the required ingredients in your pantry already. Then, all you need to do is bake it in a bundt pan for a lovely cake without all the effort!
As you may have noticed, cardamom is the perfect ingredient to accompany your afternoon teas and coffees. And this cardamom apple coffee cake bears no exception!
The result is a perfect cake that can be eaten on those crisp Autumn mornings for a delicious and cozy breakfast.
If you're anything like us, then when provided the opportunity, you'll go for a sweet breakfast over a savory one, always.
When you're feeling like something sweet, opt for this cardamom apple coffee cake for the coziest of mornings!
You may even find yourself going for another slice, too. Since all the favorite Fall flavors are combined within one recipe, it will be hard to resist!
In this recipe, you'll find lots of dark brown sugar and plain yogurt to help maintain a deep, toffee-like flavor and a moist texture, which works perfectly with the apple.
However, the star of the show here is certainly the streusel topping which features plenty of cinnamon, and, of course, cardamom.
Simply sprinkle all over the top before baking to be rewarded with a deliciously crispy and crunchy topping with every bite.
Perfect as a sweet treat or for your lunchbox, these banana orange cardamom crinkle cakes are perfectly spiced and flavorful – you may be small but they certainly pack a punch!
Got some bananas on the countertop which are beginning to look slightly over-ripe, then you'll want to include them in this recipe.
With basic pantry ingredients and minimal effort, you'll be rewarded with bite-sized treats that are perfect for all occasions.
These can be easily made using a mini loaf pan, plus, the exotic flavors of cardamom make
them utterly irresistible – you'll find it hard stopping at just one!
Looking for an impressive yet simple recipe to whip up for your next family gathering? Then you can't go wrong with this cardamom bundt cake recipe featuring a cardamom syrup glaze.
Essentially, this recipe consists of a simple vanilla bundt cake recipe. However, the secret ingredient is the added cardamom.
The result is a moist cake that is lightly spiced with cardamom to provide some warmth to the dessert.
Moreover, you should know that this cake holds up exceptionally well. This means it is ideal for preparing a day ahead – perfect if you have an event coming up but not a lot of time!
Since this is a super simple base recipe, you can add whatever flavors you desire – it is incredibly versatile!
Whether you add a lemon glaze or sprinkle chocolate chips throughout, you're sure to be rewarded with something delicious.
These vegan cardamom rose cupcakes are sure to become your next best recipe!
Here, the cupcakes contain a perfectly balanced cardamom flavor and are topped with a lovely sweet and floral rose frosting for the ultimate decadent treat.
The recipe itself is adapted from a simple vanilla cupcake recipe.
However, the secret ingredient here is the gorgeous hints of cardamom that set it apart from any other recipe – the result is a slightly spiced and perfectly sweet cupcake.
Besides cardamom, you'll also find a vegan vanilla frosting that is enhanced to a whole new level thanks to the added rose water. Here, the hints of rose work perfectly with vanilla and cardamom.
The best part? These vegan cupcakes only take 30 minutes to make. With one bowl, you'll be rewarded with tender, moist, and surprisingly fluffy cupcakes all without dairy or eggs!
This orange upside-down cake features a topping of jammy, caramelized oranges with an infusion of gorgeous cardamom spices. The combination of flavors is sure to blow your mind!
The top of this cake is finger-licking sticky and jammy. The caramelized oranges here glisten like a shimmery golden pool. Plus, with the toffee-like edges, it'll be hard to resist picking away the topping.
Underneath, you'll find a pillowy soft cake that works more than just a canvas for the caramelized fruits. As you cut into the cake, you'll receive delicious wafts of cardamom.
Unlike the upside-down cakes you may have baked at school, this one is more grown up.
With less sickly sweet flavors, however, you'll still be rewarded with the messy joy that comes along with this type of cake.
Final Thoughts
You can never go wrong with cake, and these cardamom cakes bear no exception to this statement!
Slightly more sophisticated, cardamom is the perfect spice to combine with your afternoon coffee or tea.
When transformed into cake form, you'll have to stop yourself from eating the whole thing in one sitting.
From vegan almond cardamom cake with vanilla bean icing to banana orange cardamom crinkle cakes, hopefully, this guide has provided you with some cardamom inspiration for your cake creations.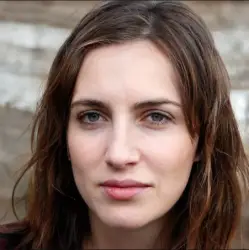 Latest posts by Anna Ingham
(see all)