When it comes to your perfect day, one of the most expensive aspects is the food served to your guests. This is especially true if you have lots of guests – the cost can quickly add up! 
Therefore, if you're looking to cut down on some of the costs, then you're in the right place.
Here, we have a look at some cheaper reception menu ideas that are sure to impress all your guests, while keeping the budget in check. 
Likewise, you should keep in mind how you're serving your guests the food, too. For instance, a food station or buffet is a much cheaper option than a seated and plated dinner. 
In addition to this, whether you decide to make the food yourself or have a caterer will also affect the overall cost of your big day. 
However, when it comes to your reception menu, don't stress – you already have enough as it is! With the help of this guide, you'll be enjoying a low-cost, delicious dinner that is sure to be loved by all. 
With this in mind, we have outlined some cheap sample menu dinner ideas that are fit for a wedding(see also: Cheap Rehearsal Dinner Ideas: Affordable Wedding Rehearsals). 
Let's get straight into it! 
Buffet Dinner Wedding Menu Ideas
Deciding to have a buffet-style dinner can be a less expensive option when compared to individually-plated meals. In addition, they are simple to prepare and serve. 
Typically, buffet foods are more affordable as a whole, too. For instance, foods such as vegetables, chicken, and potatoes tend to be cheaper. 
When it comes to preparing your buffet foods, it is best to pick one theme and keep your foods to a similar standard.
Not only does this help to plan the menu, but will make the service look put together and well-planned. 
Here, you don't have to go over the top, you can choose a simple theme, such as comfort foods, Italian food, or even Tex-Mex. 
Below, we have outlined some of the best sample menus to provide you with some inspiration for your big day. 
A Barbeque Wedding Reception 
If you're looking to serve up a buffet without any additional costs, then a BBQ dinner is a great way to serve an incredible meal while on a budget.
This is perfect for a rustic, outdoor, or even casual wedding. Plus, who doesn't love BBQ food?! 
If you're hiring a caterer, BBQ foods tend to be cheaper than traditional formal dinners. Plus, there are a variety of foods you can choose from to add to the menu. 
For a small budget, you can stick to the standard items: hot dogs and burgers. If you have more budget to square, you can consider offering kebabs and sausages, too. 
The great thing about BBQ wedding menus is that they can be accommodated to a range of different price points. 
Below, we have outlined a sample menu that is perfect for all occasions. 
Hot dogs
Hamburgers
Chicken burgers
Sausages 
Kebabs
Veggie burgers
Salmon 
Steak
Grilled vegetables 
Shrimp
Potato salad
Corn on the cob
Coleslaw
Pasta salad 
DIY Wedding Food And Menu Ideas
One approach to help reduce the costs of your food menu is by cooking the meals yourself. In this instance, you'll be responsible for preparing as well as serving your guests food and beverages. 
This includes the appetizers, main courses, and desserts, too. That said, you don't have to worry about creating everything from scratch. 
This is an ideal option to calculate the cost of all your dishes and then pick out your favorites while keeping the price in mind. 
Below, we have outlined an example of a simple menu for your self-catered wedding reception that is simple to prepare yourself. This includes:
Starters And Appetizers
Mini hot dogs
Mini quiches
Cheese and crackers
Again, you'll want to choose the least expensive types of cheese from the supermarket. Plus, tons of retailers provide frozen vegetable quiches that only require simple warming up in the oven/ microwave before serving. 
Beverages
Beer
Wine
Soft drinks
Water
Another way to help reduce the costs of your big day would be by providing a limited bar. Soft drinks, wine, beer, and water are generally the least expensive options, however, still remain popular choices, too. 
To save even more money, you could consider purchasing a range of these drinks while they are on sale before the big day. 
Main Meals And Sides 
Various salads
Roasted chicken breast
Mashed potatoes
Vegetables 
You can purchase various types of salads in bulk. Plus, to cut down on costs, you can purchase fewer tomatoes by simply slicing them in half and quarters and then topping them on your salad. 
In addition, salt, paper, olive oil, and balsamic vinegar are all inexpensive and readily available salad dressings that could be made in large quantities. 
Moreover, you can even purchase chicken breasts from big box vendors which sell in bulk. Here, you can purchase a number of boxes and simply cook them all with the same technique.
Whether you prefer to saute them or roast them – simply the chicken off with a prepared sauce for a delicious main. 
Similarly, carrots are an excellent choice for a side since they are incredibly cheap and versatile. 
Finally, mash a few potatoes with butter and milk to serve alongside your mains. This is a great option to stretch the expanse of your guests.
Plus, instead of mashed potatoes, you could offer a half-baked potato, too. 
You can keep your mashed potatoes and chicken in a slow cooker to ensure it is warm right up until you're ready to serve. 
Dessert
Homemade wedding cake
Cupcakes
You can make simple DIY cupcakes quickly and easily with the help of cake box mixes and either store-bought or homemade icing – these are perfect for all wedding celebrations. 
Low-Cost Caterer Wedding Menu
If you're looking for help during your wedding day reception, then hiring a third-party caterer is another good option.
That said, you should keep in mind that it is more expensive than preparing the meals yourself. 
If you keep close attention to the ingredients you're using in each meal, then you can keep the costs relatively low. 
A caterer can provide you with meals that accomplish somewhat complicated dishes and a reasonable cost. 
However, with a caterer, you'll want to make sure that they are making their signature drinks with the cheapest alcohol options. 
Below, we have outlined what a catered reception may look like on your wedding day. 
Main Meals And Sides
Rice 
Side salads
Grilled white fish or roasted chicken 
A fairly affordable fish is Tilapia. Here, you can top it with thin slices of caramelized red onion to either bake or grill. 
Here, rice is a great option that can easily be prepared by a caterer and in large quantities, too. 
Likewise, your side salad doesn't have to be anything fancy. With a small amount of green, thin carrot and cucumber slices, and topped with a vinaigrette – you have a delicious side salad. 
Appetizers
Mozzarella balls with tomato and basil
Red onion crostini 
To make red onion crostini, all you need to do is toast baguette pieces, top with tomato sauce, and a few slices of red onion. 
Likewise, the mozzarella balls, these small balls are spiked onto toothpicks and topped with half a cherry tomato and basil. 
This ensures that all your guests have an individual serving while keeping the costs to a minimum at the same time. 
Dessert
Sheet cake
Small cake to cut 
If you're looking for a small, simple wedding cake without any extreme decorations, then this can typically be made by caterers at a reasonable price.
Here, you can ask your caterer to make a small cake that can be cut and served to you and your spouse. 
Then, for your guests, you can opt for a sheet cake – this ensures that there is enough cake for everyone! 
In addition to this, by providing your guests with a sheet cake, you're cutting down on costs and saving money, too. 
Semi-Self-Catered Wedding Menu
This is another option to help cut down the costs, where you're hiring a caterer to serve and cook some of the dishes, while you prepare the rest. 
Here, you're receiving much-needed help at a reasonable price. 
Below, we have outlined what a sample menu may look like. 
Caterer Responsibility 
Appetizers – For a meat appetizer option, you could consider using pulled pork tacos – these are low cost but also perfect for any meat lovers. With simple components and only a little meat in each shell – these are the perfect appetizers. 
Main Meal with Sides – Your caterer can easily and quickly prepare pasta with meat and a small Caesar salad for a delicious meal. These are ideal for a caterer since they require some forward planning but with budget-friend ingredients. 
Your Responsibility 
Beverages – You don't have to worry about completely removing alcohol from the set menu. Instead, you can offer your guests a glass of champagne for toasting – this helps to avoid having a fully stocked bar. Plus, having plenty of soda and water will help keep your guests refreshed. 
Appetizers – Here, you can create a station dedicated to vegetables and dips. You can make a large batch of dip that is not only economical but doesn't require much cooking skills, either. To go with the dip, you should opt for affordable vegetables, such as cucumbers and carrots. 
Wedding cake – At your local bakery, you can typically find someone selling a straightforward, simple wedding cake at a reasonable price. This saves you money without having to prepare it yourself or asking a caterer to do so. 
Final Thoughts
With all the stress that comes with a wedding, one of the last things you want to be worried about is your reception menu.
Whether you're hiring a caterer or cooking the food yourself, we have outlined some of the best reception menus for those on a budget. 
Hopefully, this guide has informed you on everything you need to know about cheap wedding food (see also: DIY Wedding Food: How To Self-Cater Your Wedding)for your special day.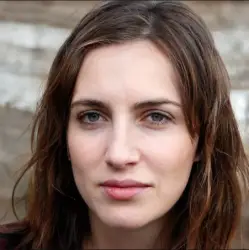 Latest posts by Anna Ingham
(see all)