When you picture your dream wedding, you likely expect the most expensive part of your big day to be venue hire, the cost of your wedding dress, or even the cost of the bachelor/bachelorette parties.
In reality, the most expensive part of your wedding will almost always be catering. 
Catering a wedding is expensive, and on average, this will cost the Bride and Groom around 9 to 10 thousand dollars.
With the average wedding costing around 27 thousand dollars, this means that catering will be around a third of the total wedding cost. So there really is no denying that catering is a costly wedding expense. 
In this guide, we're exploring why wedding catering costs so much and taking a look at what is included in the cost of catering. Keep on reading to find out more!
How Much Does It Cost Per Person To Cater A Wedding?
Let's start by taking a look at how much it costs per person to cater a wedding. Ultimately, the cost of catering your wedding will depend on where you are.
While 9 to 10 thousand dollars is the average cost of catering a wedding, this is for the whole of the USA, so depending on where you are, it could work out cheaper or more expensive. 
Generally, if you are in a large city, you should expect to spend more on catering your wedding than if you are in a small town.
The wedding venue itself will also impact how much it costs (see also: How Much Will A Backyard Wedding Cost You?)per person to cater a wedding. 
Here is a quick overview of how much it will typically cost per person to cater a wedding:
A low-priced Wedding breakfast/brunch/lunch – $15pp.
A medium-priced traditional Wedding meal – $20-75pp.
A banquet hall Wedding meal – $80pp.
Plus an additional supplement of $18-40pp for drinks.
On Average How Much Does It Cost To Cater To 100 Guests?
Again, the cost of feeding 100 guests will differ depending on your specific location and the wedding venue that you have hired.
However, most wedding packages will offer the traditional wedding meal, and on average this will be around $60-70pp for a mid-tier wedding venue.
When you add around $20-30pp on for the average bar hire, this works out to around $90pp. 
So, with each guest costing you around $90 per person to cater for, your total wedding cost for catering will cost around $9,000.
Typically, it will be slightly more than $9,000 as most caterers don't charge a round dollar for the fee, instead, there are normally 50–99 cents added per person.
What Is Included In Wedding Catering?
Now that we've taken a look at average costs for wedding catering, let's take a look at what is typically included in the cost of wedding (see also: Typical Costs Of A Small Wedding)catering.
As we have established, wedding catering is by no means cheap. So when it comes to paying for wedding catering, you want to make sure you are getting plenty of bang for your buck! 
Typically, the cost of wedding catering will include the following:
Table set-up
The supply of table linens, crockery, and cutlery
Servers for food and drinks
Replenishment of buffet tables
Cutting the wedding cake
Clearing tables
Cleaning the kitchen after use
A certified bartender (if you have a joint meal-bar package)
Things You Can "Add-on" With Your Caterer
In addition to the things listed above, there are also several things that you can "add on" with your wedding caterer for an additional fee.
It is worth noting that sometimes cutting the cake isn't included in the original catering fee, instead, this is charged as an add-on. So remember to ask your caterer about what exactly is included in the cost.
Some of the things that you can add on with your caterer include:
A cocktail hour
Dessert bars
Beverage stations
Different food stations
Late night snacks 
Food trucks
Carvery station
Evening meal rather than buffet
Breakdown Of Catering Costs
Even with all this information in front of you, you may still be wondering how a wedding meal can cost around $90 per person (including drinks) when the average meal at a restaurant costs significantly less per person. 
So here we've put together a breakdown of the different catering costs included in the per-person fee.
Minimum Number Of People
The first thing that is included in the cost of wedding catering is the "minimums".
When a wedding caterer takes on a job, they need to make sure that they can make a profit on that booking, otherwise, it isn't worth them taking on the job.
To ensure they can make money on the booking, caterers will have "minimums". 
For different caterers, their "minimum" will differ as it is directly related to the cost of purchasing the ingredients and stock for the wedding(see also: Rustic Wedding Ideas That Don't Cost The Earth).
However, all caterers will either require a minimum number of people or a minimum amount of money spent. 
Generally, caterers will want around 100–125 people on the guest list, so you will need to have this many people in your wedding party if that is the number in the contract you signed. 
Meal Package
The bulk of the per-person charge covers the meal package. What meal is included will differ depending on your specific booking, but the meal package section of the fee is used to cover the cost of ingredients. 
Typically, even the cheapest meal package will include a 3-course meal (soup/salad, an entrée, and a dessert) as well as a hot drink (typically coffee or tea).
Most will also include a complimentary glass of wine to toast the Bride and Groom. As prices increase, you may also have appetizers served, an extra course, or more alcoholic beverages. That leads us to the next cost…
Bar Package
After your meal package, the bar package will be the next most expensive part of your wedding.
Your caterer will likely offer low-high tier bar packages (the same as meal packages), so you can select whichever is most affordable for you.
The most expensive package will be an open bar, while the cheapest will be a cash bar (where guests pay for their own drinks), so discuss with your caterer to find which is best for you.
Corkage Fee
The corkage fee applies when you supply the alcohol, or guests bring their own (rather than buying through the caterer).
Essentially, this fee is charged on top of the costs of catering and it covers the catering staff to handle your alcohol. 
The corkage fee can sometimes seem a little steep. However, it includes bartenders, servers, glasses, and liability insurance for the wedding. 
Slicing Fee
Sometimes, the slicing fee isn't included in the meal package that a caterer offers.
If this isn't included, then you will need to pay a slicing fee to have your wedding cake cut up. Unless you are happy to do it yourself. 
This typically will be charged if you purchase your wedding cake from a company other than the catering company.
Generally, you will be charged less than $3 per slice for this, and if the catering company doesn't offer cakes, they are sometimes happy to include the slicing fee free of charge. 
Gratuities 
A lot of wedding catering companies have also started to add gratuities to the cost of catering your wedding.
This will typically be added as a 20% charge on top of the overall bill as guests are unlikely to tip at a wedding. 
However, if gratuities aren't added to your bill, you should provide tips during the wedding for the service that the caterers have provided. 
Deliver Or Set-Up Fee
Finally, most catering packages will include a delivery or set-up fee.
If you use a wedding venue's in-house caterer, then the delivery charge will not be added, but they will typically add a charge for setting up. 
This fee is essentially added just to cover the cost of traveling to and from your wedding venue, plus the transportation of all the food and necessary supplies. 
How To Calculate Catering Costs
When you are booking things for your wedding and paying deposits to book catering staff and other things for the big day, it is very important to keep your own record of the costs.
Below we're telling you how to calculate the catering costs for your wedding.
Price Of Meal And Bar Package
The bulk of the cost will be made up by the meal and bar package. Typically, caterers will charge a per-person charge for this so it is very easy to keep a record of.
If you have a large booking, then you may be able to haggle a couple of dollars off of the price, and round it down to a solid number. 
Once you have the total cost of your meal and bar package agreed with the catering company, make note of this for future reference. 
Plus The Cost Of "Add-ons"
Where catering costs can become complex is add-ons.
When you start adding extra things to your catering package, the prices will start to vary, and this is when it is incredibly important to keep note of the cost. 
Each add-on will typically come with a per-person charge. So add all the add-ons together to get a total per-person cost for the add-ons.
Then multiply this by the number of guests to get the total add-on cost. 
Combine The Total
Then all that's left to do is combine the total cost of the meal and bar package with the total cost of any add-ons you've opted for.
Together this will form the total cost of your wedding catering package. 
Ways To Save Money On Wedding Catering
Finally, let's take a look at some great ways to save money on your wedding catering.
There is no denying that wedding catering is expensive, so if you are doing your wedding on a tight budget, it makes sense to try to cut costs here. 
Some ways to save money on catering your wedding include:
Get married in the low season as catering costs tend to be cheaper. 
Opt for a buffet-style meal rather than a traditional wedding dinner. 
Explore using a caterer that isn't tied to your wedding venue.
Opt for a low or mid-tier package rather than overspending for "luxury". 
Summary
In conclusion, for the average wedding party, catering will cost between 9-10 thousand dollars.
This cost will vary depending on the size of the wedding party, the style of wedding meal that you have, and if you purchase catering services as part of a wedding package. 
This cost will not just include food, it will typically also include things such as a slicing fee, corkage fee, a bar package, and any delivery/set-up fees too.
So bear this in mind when you book your wedding. 
Thanks for reading!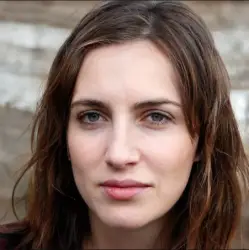 Latest posts by Anna Ingham
(see all)