You can leave a marriage ceremony early for any reason, including being tired, needing to get up early the next morning for work, needing to get a ride, or, dare we say it, not liking weddings.
But leaving gently is preferable to leaving obnoxiously.
There is a thin balance between saying "thanks for inviting me," but we need to leave before the cake-cutting ceremony, and simply departing before dinner time.
In this article, we'll talk about how to exit a wedding ceremony politely before the newlyweds have cut the cake.
Is Leaving A Wedding Early Impolite?
If the couple was aware of your intentions from the outset, you may leave the wedding right after the wedding and before the reception.
Additionally, occasionally visitors would arrive for the cocktail reception only, leaving before dinner.
In any event, simply inform the couple early on in the planning phase that you will only attend the wedding or the wedding and cocktail reception.
Knowing well ahead that you won't stay for dinner means the couple won't have to pay for a guest who doesn't show up.
Imagine that you only revealed your plans to the couple a few days or even at the wedding itself. In that instance, it would be impolite and unkind not to stay until everyone had finished their meal.
The couple would have already paid for the reception venue, as well as your cover, several days before the ceremony. Wait until the cake cutting, at the very least, if you want to depart early.
At least once throughout the evening, make sure to personally congratulate the newlyweds and extend your sincere gratitude for their invitation.
If you opt against saying goodbye since you won't see them again, it's entirely okay and you aren't being impolite.
If they want to depart early, most guests wait until after supper and the cake-cutting ceremony.
The couple may continue dancing after that point because dancing typically cranks back up for the remainder of the evening.
It's awkward to bid the newlyweds farewell while they are dancing. Some visitors consider it a cue to leave gently and formally. 
What Are The Main Reasons For Leaving A Wedding Early?
Although it can be challenging for the hosts to please everyone, these are the main justifications for early departure:
1. When the wedding becomes a crazy dance party
Most weddings include dancing, which you would think would be fun for everyone to do.
However, if they don't enjoy dancing or the music doesn't suit their interests, some visitors can find it challenging to keep themselves occupied for the duration of the event.
After meals and the remainder of the event is a raucous dance party, it may be a long evening for people who don't want to dance.
Ensure the song selection suits the tastes of all the attendees. Otherwise, you might notice that some tables are losing attendees as the night goes on because you'll have too many of the same people around.
2. When the reception is extremely loud 
Due of their close proximity to the musician or DJ and inability to converse across the table or comprehend their own thoughts, many visitors merely decide they aren't interested in being there any longer. 
It may be difficult for these visitors to remain and take in the reception. Make sure these visitors won't be seated near to the music when you organise the seating.
3. If someone is taken ill
If you're feeling unwell, don't make yourself stay. Tell the newlyweds or a family member or friend of the pair the truth about why you're leaving. 
The best man, maid of honour, or the event management should help you if you need it by getting you a lift home or medical attention.
Is Missing The Ceremony But Attending The Reception Rude?
Even though things happen, there are only two ways to escape this one:
When you accepted their offer, you immediately informed them that you could only attend the reception because your babysitter arrived late on the wedding day.
No matter what excuse you have for why you couldn't attend the event, it would never sound plausible to provide any other justification.
What If You're Running Late To A Wedding?
Unfortunately, life often throws us curveballs, and there are good reasons you could be late to someone's wedding. The common culprits are transportation, illness, or a personal crisis.
If this happens and the service has already begun, hurry and enter the church or venue as quietly as you can.
Look for any staff members or ushers stationed at the entrance. They can lead you to the closest chair or a bench in the back since they know which chairs are still available.
Otherwise, just use common sense to decide where to sit so as not to distract others.
Is It Rude To Not Attend A Wedding?
Saying "no" to someone you're not as close to is simpler.
If you and the couple are just casual friends or coworkers rather than best friends, you might not feel as pressured to go.
But to miss a ceremony that your siblings have invited you to would be improper.
The sole exception in this situation would be if there was an urgent situation, such as a family member's illness, travel constraints, a financial crisis, or other difficulties.
And you should feel forced to go to that event instead if you were invited to another one that day and received that invitation first.
How Long Do Weddings Last?
A wedding including a ceremony, cocktails, supper, and dancing can last up to six hours.
You ought to stick around until the final dance if you want to be polite. You should hold off on leaving at least until the bride and groom have cut the cake.
You should budget an hour for invitations and the service, one hour for the  reception, and 4 hours for supper and dancing for a six-hour celebration.
The DJ usually announces the last dance during a wedding celebration.
The caterer usually shuts down the bars after the final dance, and the event staff begin to slowly clean up.
The agreement with the wedding location, the entertainment provider, and the caterer specifies the timings.
To avoid overtime expenses increasing, make sure there is mutual understanding between yourself and all participating vendors regarding when overtime would be imposed.
The reception should stop by 11 p.m. or 12 a.m. on a Saturday for a wedding. You might organise a party at a different location and invite your nearest and dearest who are still game.
On Sundays, the late hour is typically 10 p.m. since visitors who have the next day of work will want to return home. Unless it's a long weekend, that is.
Final Thoughts
We hope you'll never have to second guess departing a wedding early. A wedding is, after all, among the most significant events in someone else's life, and you ought to be present to celebrate.
You won't ever have to fret about being impolite if you follow good judgement, wedding etiquette (see also: Wedding Etiquette: Who Pays For The Wedding Cake?)guidelines, and what you'd expect from someone attending your wedding.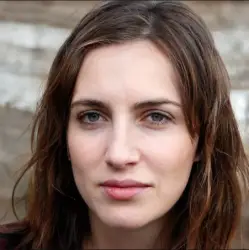 Latest posts by Anna Ingham
(see all)